Website Questions
In summary, it always makes sense to spend time understanding the process as well as time and cost, and more importantly ensuring that both you and website development company understand the requirements.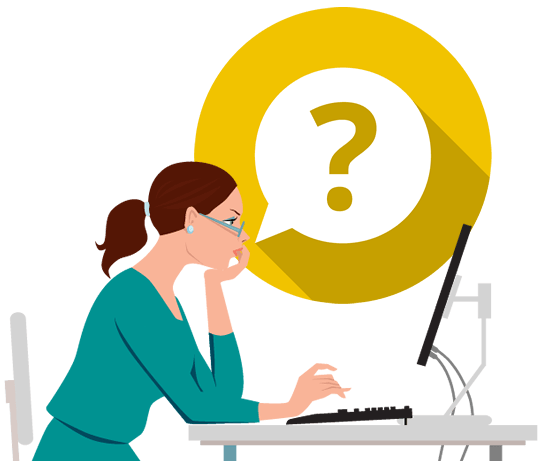 Website Questions
Are you ready to start? Following are website questions you may have at the start of a website project:
Website questions are no doubt part of a pre-selection process. Website questions could be based around time, cost or just understanding the technicality and complexity of the project in itself.It always makes sense that both you and website development company understand your requirements. At visualwebz we firmly believe that we have mastered the science behind web design. One way to confirm this would be to check our customer testimonials and prospective website clients
There are many web design companies one can choose from when they want to have a website designed. By considering such pointers as mentioned above, one can help to ensure that the right website development company is picked for your online exposure. In addition, the client should determine that the web design company has an adequate amount of experience and will produce a product that is exactly what the client is looking for, and without doubt Visualwebz has this expertise, and will deliver that website!
It may be a daunting task to decide who you should hire for your online exposure, and number of areas that you should consider would be:
Ask for examples of prior web designs the potential developer or firm has worked on.
How long will the website development take, and when will the final product be delivered?
It always makes sense to understand the cost of any project, be a fixed cost for that web design project or based on an hourly basis.
What will be included in the website project? Will there be any hidden or ongoing charges?
Will you need any technical background to run the website once it goes live?
Will there be any ongoing maintenance required, and if so what will this cost?
Previous and existing clients always provide their experience, so always ask for references.
How much does a website cost?
A website cost will vary in price. A bit like saying I want a house, a one bedroom house with little or no upgrades would be much more affordable than a large mansion with many upgrades and websites are no different. In order to better understand your requirements it would make sense that you contact us. You may also check our online website calculator which provides an idea of the costs.
What is WordPress?
WordPress is a Content Management system. Over 50% of websites are built on this platform. The primary benefit of having a CMS (Content Management System) would be that you can update your site by yourself. The likes of WordPress is built on PHP, and utilizes HTML and CSS, coupled with a database. Over in Seattle, WordPress Website Design is one of the many platforms we focus on.
Do I need HTTPS?
We highly recommend having a https certificate set up, the benefits would allow your website to be better secured and less likely to be compromised.Read more at http vs https.
I need some website maintenance done?
Visualwebz can take care of website maintenance, prior to getting a quote or starting the process we suggest that you complete and email a Website Update Request form. Click here to access the Website Update Request form
What type of Website should I have?
This will depend on a number of factors such as budget, and what your trying to accomplish? There is a specific page Website Choices which goes over the basics of what you may want to aware of when deciding the type of website you need for your business. Click here to access the Website Choices page.
What is, and how do I choose a domain name?
A domain name is an identification for your website, for example our domain is Visualwebz.com, your domain could be seattlecafe.com, bestreading.com etc. It always make sense to thoroughly research the correct domain, click here for additional details when selecting that  perfect domain name.
What Hosting should I purchase?
Ideally most hosting plans work, but this will vary on what your website is trying to accomplish. A website that will be hosting WordPress would ideally work best on a Linux plan. Bluehost is one of the many hosting companies you may use.
My Website is down?
Website hosting companies are not perfect and sometimes things happen that can cause websites to go down for short periods of time. There may be other reasons such as a website being compromised or hacked? We do provide the option to take care of it on your behalf. Just in case your wondering how your website could be hacked or how to secure it from being hacked, you can refer to some tutorials on website security.
How do I get started?
If your ready to get started with a great functional website then contact us today. Based on your requirements we will provide a quote, timeline and what to expect. Subsequently you will be required to make an initial payment for us to start your project. Contact us today and lets get your project started! Check our blog and website tutorials where we have covered what the website development process, website design and various other technologies such as PHP.
More details on Web Design
In the event that you're looking for a new website or revamp to an existing small business website, you've then come to the right place. Notably at Visualwebz we totally understand business owners and the website benefits you'd be looking for. In addition, we understand that being website owner you will want to see immediate results. Further more, we can help your website reach an international, national or local customer base. Besides, we know how to get your customers to you. Of course, small business websites have been our specialty since 2008!
In particular, our website developers specialize in delivering the best websites and nothing more. More significantly, our qualifications and experience allow us to deliver clear and concise solutions. As a matter of fact, we will keep you in the loop during the whole web development process. Immediately after the launch or your website  we will work with you in improving your online presence. For example, our SEO specialists will help drive traffic to your website. With this in mind. Visualwebz is the ideal firm to hire for your next project. In fact, we will also take care of your web security - remember you will need to secure your website from hackers. Similarly other web design services we offer include website maintenance, support, and website testing.
Additional resources that may be of interest include: Web Trends 2017 | Computer Science | Get in touch call us at 425.336.0069 - Contact us today.