Auburn Web Design
Auburn Web Design and Online Marketing since 2008.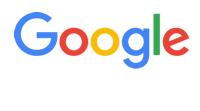 "Their expertise is phenomenal and they were very good at explaining things."
Web Design for Auburn, WA Small Businesses
Auburn Web Design services cover the whole aspect from the initial idea through to online marketing. In fact, our web design professionals pledge that our services will give your business the added advantage of staying ahead of your competition. Also, we at Visualwebz LLC use the latest online marketing strategies and up to date web design technologies to get our customer's website off to a good start.
Overall we operate as a full stack development agency. In short, we do everything from start to finish, including web marketing. At the same time, we have a wealth of experience in fostering small to medium-sized businesses and professionals. In case your wondering, we have developed and taken care of hundreds of websites. After all, we have been operating since 2008! and cater to startups as well as established businesses.
So if you're in the market looking for web developers and looking for a new website then consider Visualwebz as your website design agency. We can guarantee you'd be satisfied with our services! In fact, our value-added services are one of the best.
Web Technologies:
Healthcare clinics, dentists, doctors, and medical practices.
Legal and financial professionals
Non-Profit
Construction and Real Estate
Retail and online stores.
Request a Quote Now:
Web Design, Current Trends, and Online Marketing Blog Posts:
We have summarized a number of areas small businesses should be aware of when it comes to having an effective online presence.
An SEO expert will always have an understanding of complex ranking formula fundamentals, SEO practices, and be able to explain SEO tasks and terminology to its customers. In fact, as a professional SEO person, they should never leave the clients in the dark! All professional SEO teams, clearly know the type of marketing that best fits any business. For example, to name a few, organic SEO, PPC, local SEO, and Social Media strategies.
More Blog Posts on Web Design, Online Marketing, SEO, and related areas:
Google Panel | Google Adwords | Google Trends | Rich Snippets | | Internet Companies | HTTPS | | E-Commerce Website Developers | | 20 Years of Google | AI | Google Algorithms | Phishing & Compromising websites | Business Ranking in Seattle | Smart Homes | Ruby on Rails | Web Design History | Death of Google Plus | 5G | Micro-animations & Micro-interactions | Drop shipping | Check our multi-page generator that helps create multiple landing pages | Structured Query Language.
Yes, there are many cheaper options available, but you should know the pros and cons of cheaper website costs. Also, why cheap websites don't always deliver what you expect. Connect with one of our web design or online marketers today. Also, we ask you to read our Seattle web design company reviews and see why our customers are glad they gave us the opportunity to work for them. Call us at (425)-336-0069.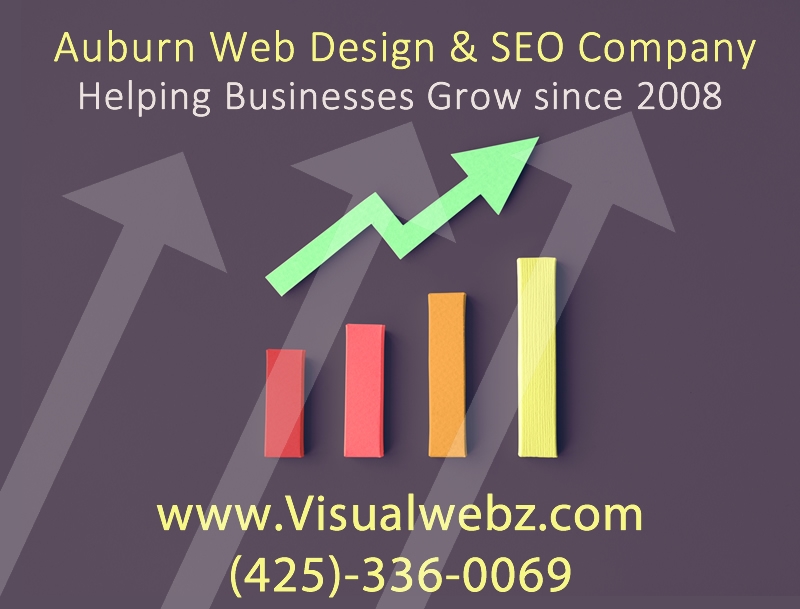 Professional Auburn WA Web Development
Auburn Web Development. Other areas close to Auburn that we serve but not limited to include Federal Way, Kent, Normandy Park, and Bellevue.
Many businesses in the city of Auburn, Washington will benefit from online Auburn web development services. Our company, Visualwebz will help businesses that require Auburn Web Development services. In addition, we can help small businesses by making an appealing website that can target a multitude of customers. After all, We provide businesses with the proper Auburn web development tools to create a website that attracts more customers. Our company helps small businesses focus on the technical aspects of the website such as ROI (Return on Investment).
Online search engines such as Google want businesses to provide good digital material through their websites. Also, user experience and design are very important. Our Auburn web development services pay attention to how the website flows in terms of navigation. Hence allowing search engines to better index and rank your website. After all, each and every small business has a specific list of needs, so it is important to do research and create a strategic plan to effectively compete. Let us take care of your website design, internet marketing, and SEO.
Professional Local Web Design Services
Auburn Web Design services allow businesses to grow! Be it a hairstylist or a large medical center. Visualwebz will help any small business seeking web design and related services. From the standard small and affordable website, e-commerce website, or a larger complex web presence. In fact, we have the experience and are SEO certified so that your business websites are correctly aligned on search engines. Our Auburn Web Design packages, SEO and digital marketing services all have a final goal in mind. This is having a clear success rate. Call today at (425)-336-0069.
Professional Auburn web design & online marketing services.
Hundreds of satisfied customers… Delivering Effective Web Design & Online Marketing Services
Local Web Design Services
If you're looking for web design, website development, a new website, or just need to revamp an existing small business website, then you've come to the right place. Notably, at Visualwebz LLC we understand business owners and the website benefits your business needs. In addition, we understand that being a website owner you will want to see immediate results. Furthermore, we can help your website reach an international, national, or local customer base. Besides, we know how to get your customers to you. After all, small business websites and SEO have been our specialty since 2008!
Our customers continually praise about our web design services.,check our reviews!
We Deliver Effective Web & SEO Services
Our website developers specialize in delivering the best websites and nothing more. More significantly, our qualifications and experience allow us to deliver clear and concise solutions. Whether it's a simple website or one that's complex, or one that is built on PHP or ASP, we will always keep you in the loop during the whole web development process.
Immediately after the launch of your website, we will work with you in improving your online presence. For example, our SEO specialists will help drive traffic to your website. With this in mind. Visualwebz LLC is the ideal firm to hire for your next project. In fact, we will also take care of your web security - remember you will need to secure your website from hackers. Similarly, other website design services offered include website maintenance, support, and website testing.
Interested in chatting to us regarding SEO or web design? Or just have questions regarding our expertise or web design costs? Then Contact us today at 425.336.0069. You may also want to check our reviews, and learn why our customers like us! After all, our 5-star reviews clearly tell prospective customers why we stand out when it comes to service, punctuality, quality, and affordability.
Resources & Links
Our Blog covers a range of web resources, services, practices, and trends in the areas of web design and SEO.
Marketing & SEO
Web Design & Website Development
Local Auburn Web Designer & SEO Services
Are you thinking of new web design and marketing or just a slight redesign of what you already have for your business? Our Auburn web Design services are the best and worry-free options. We provide good quality and affordable web design services.
We have a wealth of experience in fostering web development for small businesses and professionals in the Auburn, WA and surrounding areas. In case your wondering, we have developed and taken care of hundreds of websites. After all, we have been operating since 2008! and cater to startups as well as an established business.
Our web development firm provides the best experience in creating a functional website that will help your business thrive. Our biggest focus will be on online marketing, which will drive direct sales. More importantly, we understand the target market expectations within your business and quote a proper service rate. We are highly skilled and able to work independently with each, After all, we help online businesses run more efficiently.
Business Website a Priority
With our Auburn Web Designer service, we can help you make your website business a priority. All through flexible and professionally designing attractive and functional website for you. We pride ourselves in providing affordable and professional web design and development for any business throughout the United States. Online marketing is a growing asset needed for businesses to grow online.