Interactive Web Pages
Have you ever gone on a web page and clicked on a button that displayed an action? This is called an interactive web page. These are used to make the website easier and fun to go through. For example, if you click on an image, it might fade out or rotate. Interactive web pages usually attract people and brings more variety to the page other than just words and images that stand in place. I myself have done interactive web pages and have experience with them, and I know that they cause people to enjoy websites. Interactive web pages are step the final changes to your website and you should consider adding them after the basic layout of code in order to prevent confusion. As a web developer, I have learned many things about web site; for example, I know what attract people's attention and know what people are seeking in a website. "Good web design is about the character of the content, not the character of the designer" (Zeldman). I will share with you the many ways you can create interactive web pages, tools needed to create them, why they are important in web pages, and when to use them or not.
Creating interactive web pages can make your website more vivid and interesting. Compared to a lame old website made with just HTML and CSS, interactive web pages always the user to play with the website and entertained by it. One way to create an interactive website is to have sound or music in the background. It always the users to actually hear something instead of it being dead quiet. Although, some songs may be disturbing to websites that include a lot of words and information. The best websites to use songs are in simple and visual pages. For example, you might use them on a music webpage, car page, and shoe store page. It all depends on what you want going on in the webpage and if the song matches the theme of the website. Another way of having an interactive web page is to create objects or text that move around in the page. These might include in place movement, side-to-side, and up and down. Be warned, some movement may be disturbing or out of control so it is better to make it slow and simple. Black and white text usually works best with these movements, as other colors tend to distract and catch people's eyes. You can also use hover over effects to bring more motion to the way people do things. For example, you might hover over an image and it will change into another image. You can hover over text and cause it to change colors. These all resemble the hover over buttons we use in class for adobe animation purposes. Again, do not make them too distracting.
To create interactive web pages, you need to apply the use of your coding skills. The basics are HTML and CSS to create the website and color headings. To actually move objects and cause actions, you need to be able to add JavaScript and jQuery. Now, these might not be for beginners, but this is where all the action lays. JavaScript is a high-level programming language and it needs skill to learn and apply its functions to code. JQuery on the other hand, is easy to use and is included in the JavaScript Library. You can use this tool to add animation to your websites and make web pages manipulated and hand controlled. This can be used to easily move around the website and have the ability to control the website in a more effective way than you would with a simple HTML and CSS web page. If you are not good with coding and need assistance writing code, there are software to ease the skills needed. One of them is called, "Adobe Muse", it is a simple drag and drop template to make a website easier. It also includes coding options to add animation and specific detail in your pages. Another one is called, "Dreamweaver", which requires you to write our code, but helps by providing a predict text option. This is can show you what comes next in your code and allows you to choose specific options that you may have not known existed.
Interactive web pages take out the boredom in people. This means that people are not just looking at simple text on a page. People want to connect to the web page and show interest in the page. The pages that I am referring to are usually fun pages, not hospital pages. Interactive web pages can show user interest, affection, and thrive to come back to it. It can cause them to share the website and attract more people to it.
This image is of a page that shows a variety of interactive phases. For example, it allows you to move through a timeline at the bottom, has hover over effects on the buttons, and allows you to navigate through pages easily. This is a great example of an interactive web page and shows most of the components of an interactive web page. Another great-added component is the social media links/buttons. This allows users/clients to give you instant feedback on how the page thought out and created. In addition, people can simply visit your website and other work done by you. These social links can also lead to company pages.
Interactive web pages are included in many ways and for different reasons. One example is the use of online business. You can use interactive web pages to show slideshows on pages, have people choose color, type, and different features within them. Have a reviews page on a store site and watch people comment their thoughts on the service you have provided. This allows your website to be more professional and trustworthy. Another useful tip is to include and code-in a search box. This can be used to move through the site in a more efficient and specific way. In other words, it can help find what people are looking for. Interactive web pages are used throughout blogs. This allows users to debate on topics and share a comment of thought. It is not a bad thing to have. Contact is a major key within websites. It allows people to send personal information on a purchase or contact information on. All of these components can be applied to web pages and you are not limited to using a limited amount. However, it does depend on the type of web page you have.
Some people argue that interactive web pages are distracting and cause people to lose focus on the important information. Although that is true, a website is boring without user interface. This also closely relates to know when and when not to use interactive pieces throughout your website. You should never have colors that do not go together, because they tend to distract people. These pages are meant for personal business and blogs put out to the public. Sites that are created for educational purposes tend to stay simple to minimize distractions.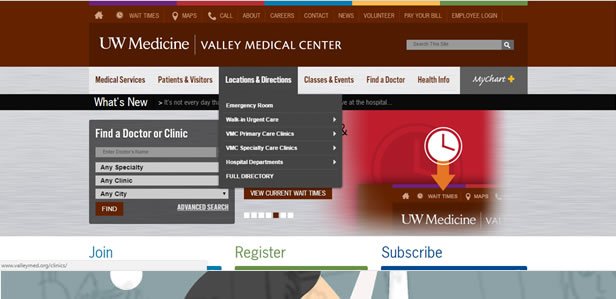 Interactive Web Pages
This is a great example of a website, but it is on the serious side. For example, it has basic options and drop downs. It does not have any click to move options or animations. Note that the pages I have shown you all have pages with simple colors that fit together well.
Next, I will be giving you series of links that lead to pages that actually have interactive web pages. The pages I will be showing you are award winning and are the best of the best. These can be used to gain ideas on personal webpages.
These are the top three interesting pages and they include a lot of cool interactive options as well as music and sound in the background. My favorite one out of these options is the third one, because it has such a simple black and white layout and has text moving according to the song in the background. It is cool and helps me get ideas for future web pages I might create. These pages made directly for user interface, so they do not include paragraphs of information. That is another major key. Never have too much words in an interactive web page, this is because it bores people to death. People are not looking forward to reading many words. In fact, they will not read everything, which means the time you put into the words will be a waste.
Now I will be talking and sharing my personal experience with websites. In the past few years, I have been creating websites in many different programs. The first program I used called "Notepad". This is where I started and it allowed me to learn the basic setup code for any website and allowed me to remember key code in HTML and CSS. As the year went on, I had the opportunity to grip onto other programs. When learning from scratch, I have learned to use my resources and the best website I got my information and help was from w3schools.com. This page has everything you need to create a website. It also includes animations and hover over effects that you might have not caught or had the knowledge to do so. Dreamweaver and Adobe Muse were much different from notepad. They gave me assistance in coding and had the option to drag and drop important features that usually would take some time to create in scrap code version. Moving onto more of the business side of web development, clients are a key to your success. People reach out to you to provide them with your skills. People are looking to be surprised. This is where interactive pages come into play. Interactive web pages have that surprise in them. They are visually attractive and provide the welcome people are looking for. They also increase the interest in people, as they look more entertaining. In school and in class I have learned what people are most interested in, because I am a student and client as well. With personal experience in pages, I have learned that interactive web pages provide more options within the page and are fun to create. Although, they require a lot of skill to imply, but at the end it is worth it. Keep in mind that customer satisfaction is a major key in business and interactive web pages can help you leave the client amazed.
Throughout the paper, we have covered all there is to know about interactive web pages. For example, we have covered the uses, how to create them, tools needed to create them, importance of interactive pages, and my personal experiences with web development business. I have provided examples of the top interactive pages that are award winning to provide you with ideas on how interactive web pages are created. It is up to the people now to choose whether a basic page or interactive page best fits their needs. The job is web developers are creative and it allows them to communicate with the client and their needs. I would recommend learning code basics as these skills would be useful in creating your own website for business uses or personal uses. Overall mastering the whole website development process will not happen over night, but starting somewhere will get you geared up in creating interactive web pages.
Interactive Web Pages sources
Interactive Web Pages – "Best Web and Interactive Websites." Best Web and Interactive Websites. N.p., n.d. Web. 24 Feb. 2017.
Interactive Web Pages – "Lifeblue: Dallas Digital Agency and Interactive Web Design Firm." Lifeblue | Phillips Creek Ranch Website | Lifeblue: Dallas Digital Agency and Interactive Web Design Firm. N.p., 14 Oct. 2012. Web. 24 Feb. 2017.
Interactive Web Pages -Payton, Walter. "Business Quotes." Pinterest. N.p., n.d. Web. 24 Feb. 2017.
Interactive Web Pages – "We're Growing to Serve You!" Valley Medical Center | Home. N.p., n.d. Web. 24 Feb. 2017.
Interactive Web Pages – Zeldman, Jeffrey. "Web Design Quotes." Pinterest. N.p., n.d. Web. 24 Feb. 2017.
More details on Web Design
In the event that you're looking for a new website or revamp to an existing small business website, you've then come to the right place. Notably at Visualwebz we totally understand business owners and the website benefits you'd be looking for. In addition, we understand that being website owner you will want to see immediate results. Further more, we can help your website reach an international, national or local customer base. Besides, we know how to get your customers to you. Of course, small business websites have been our specialty since 2008!
In particular, our website developers specialize in delivering the best websites and nothing more. More significantly, our qualifications and experience allow us to deliver clear and concise solutions. As a matter of fact, we will keep you in the loop during the whole web development process. Immediately after the launch or your website  we will work with you in improving your online presence. For example, our SEO specialists will help drive traffic to your website. With this in mind. Visualwebz is the ideal firm to hire for your next project. In fact, we will also take care of your web security - remember you will need to secure your website from hackers. Similarly other web design services we offer include website maintenance, support, and website testing.
Additional resources that may be of interest include: Web Trends 2017 | Computer Science | Get in touch call us at 425.336.0069 - Contact us today.