SEO Issaquah WA
SEO Issaquah WA and Online Marketing for small businesses in and around Issaquah since 2008.
"Their expertise is phenomenal and they were very good at explaining things."
New Website
We create individualized custom website designs that allow businesses to expand. In fact, our carefully crafted websites are developed with a purpose and goal in mind, More Customers!
Website Maintenance
If your website is outdated and not meeting your customer needs. We will re-design and develop a functional and attractive website with a "wow" effect. It will also be optimized for more traffic!
Online Marketing / SEO
You have a website, but it's not getting the traffic or has limited online visibility. Our proven SEO strategies will enable your website to rank higher and generate sales.
What is SEO? Let's start with the basics…
Search Engine Optimization (SEO) is the process which increases website rankings in search engine results and then increases site traffic and income. For example, a website that sells designer clothing would want to seem like the first search result every time a possible customer searches for the phrase like "buy designer clothe" in Google. We work with small to big companies to provide superior Search Engine Optimization to propel their business to first page rankings with GOOGLE, YAHOO, BING, and other search engines where Internet users can find information from.
We help keep your business get to the top
We at Visualwebz not only keep you visible to new customers that otherwise wouldn't be able to locate your company. But, we as professional website designers and SEO marketers will give you a functional website coupled with the right online marketing strategies:
Before you start any SEO services, we suggest you check out these simple questions and answers you should be asking an SEO expert or agency.
Request a Quote Now:
Local Issaquah SEO and Web Design Services
Visualwebz is the best SEO Company in Issaquah, WA
No other SEO Company is as planned and fully equipped when it comes to small to big business Search Engine Optimization services in Issaquah, WA as Visualwebz LLC, We adopt confirmed methods for advertising your website to all search engines and improving your website ranking with on-page SEO. Be it a startup, a vet, dentist, or auto shop we handle all small businesses. We ask that you check our reviews, and then decide.
What is SEO and Why is it important for your Issaquah, WA business?
SEO refers to Search Engine Optimization. Strategies implemented by our SEO experts allow us to help improve your website's online ranking. This aspect of online marketing is important because it allows your website to be seen more by customers in Issaquah, WA searching for your services and/or products.
Why SEO should be on-going?
SEO takes time, and to continue to rank high in and around Issaquah, WA requires on-going search engine optimization. For example, as search engines release new algorithms and guidelines, adjustments need to be made to the website. Also, regular website updates and SEO is required in order to stay ahead of the competition. Overall, on-going SEO services improve a websites ranking and page position.
What's the difference between On-Page SEO and Off-Page SEO?
SEO professionals utilize both. On-Page SEO refers to optimizing the website with quality content, internal linking, and correct alignment of keywords. Off-Page SEO refers to promoting your website through inbound links. For example via social media platforms, discussion forums, and third-party blogging sites. For example, On-Page SEO would incorporate keywords associated with Issaquah and your services or products.
How long does it take to see results from SEO?
Our experience shows that results and higher page rank occur in as little as three months. In fact, these are all determined based on competition regarding keywords, quality of content, keywords, and SEO efforts. For example, one of your competitors may have realized that targeting Issaquah has a good return in investment, thus their online marketing efforts may be aggressive. To outsmart the competition, you will also have to do the same.
How much does SEO cost?
The cost of SEO is dependant on what your goals are as a business and the amount of online exposure needed in the Issaquah, WA area. Whether your a restaurant or office supplier, the cost of SEO will vary.
Also if you're looking for on-page SEO, off-page SEO, or both. It's best to first identify your monthly and yearly budget, and then see which SEO service would fit your requirements. Overall, the costs of SEO start from as little as a few hundred dollars's a month to thousands of dollars for small businesses.
Issaquah SEO Company with Key Strategies
Gaining a quality search ranking requires state of the art SEO tools and expertise. We at Visualwebz provide customized strategies aimed at each client and its business. Gone are the days of cookie-cutter practices when Issaquah SEO companies used to use the same strategies for all its clients. Our analysis of your current website standing and your goals will allow us to build the right strategies that best gets you where you want to be. That is at the top of the first page! SEO Areas we specialize in include:
SEO Improvements for businesses in and around Issaquah, WA
Visualwebz LLC has over a decade of WordPress web design and online marketing experience for small businesses. Let us takes the pressure of Internet marketing out of your hands. Thus keep you doing what you do best and taking care of your customers. We have a wealth of experience in fostering small to medium-sized businesses and professionals. In case your wondering, we have developed and taken care of hundreds of websites and handle SEO projects.
After all, we have been operating since 2008! and cater to startups as well as established businesses. We provide a range of services to local businesses in and around Issaquah, WA, Kirkland, Redmond, and further out like Burien, WA. At any rate, contact us and let us work with you. Issaquah Website Design and web development a local company helping local businesses achieve their dreams. Be it a startup or an existing business we will help your business better perform online. From Attorney SEO marketing to a dentist needing a new website, we will deliver. Contact Visualwebz SEO Issaquah WA service provider at (425)-336-0069. You'd be pleased that you contacted us. Especially when you realize how effective our SEO Issaquah WA services are.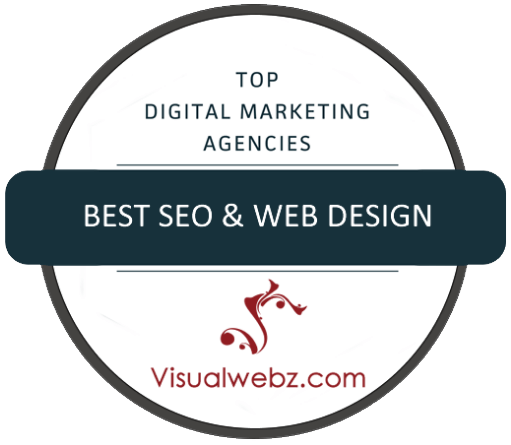 Keyword Research
The foundation to an effective online presence is identifying what keywords will generate traffic, and thus conversions.
Competitive Analysis
Competing for the same keywords as competition can be an opportunity as well as a challenge. We will analyze the strengths and weaknesses for your small business growth.
Quality Content
User experience is based on what they want to read. Hence a website correctly optimized with the right content will contribute to a better online standing
Branding & linking
Branding your business is one step towards making your business more prominent. Hence, linking correctly will allow your website to generate results.
Local SEO Issaquah Expert
In today's aggressive online market it's a clear fact that partnering with a reputable SEO company is a must for any business to succeed. The imperative value of having Search Engine Optimization outweighs the cost. We can't emphasize enough that not all SEO Issaquah WA services are the same. You need to hire an SEO Issaquah WA company that's backed by what their customers are saying. It's most likely you may find web design and online marketing companies that just have a few reviews. At Visualwebz we have much more than a handful of reviews. In fact customer reviews that tell you exactly how we operate and the experience, they've had when working with us.
We understand the market is full of so many SEO companies. And, finding the one that fits your needs can be a daunting task. Always do your homework before committing to any SEO or web design company. Even before you hire us! After all, this will save you a headache down the road.
You're probably already aware that speaking to web designers or SEO marketers is a must prior to taking them on board. For example, if the potential company is able to answer all your questions, then you're off to a good start.
Questions you should be asking should be based around:
Certifications and Qualifications.
Professionals with proven skills.
SEO and web design experience.
Reputation backed by customers.
Web Developer able to handle Issaquah small businesses.
The timeframe for seeing results from the SEO services.
References and contact details.
What CMS platforms they focus on? For example WordPress Website Development.
How long have they been in the field of SEO, web design, and online marketing?
Able to explain the strategies that will be adopting for SEO.
Contact us, we have answers to all these. Be it a small business, dental SEO, law firm, financial investor, or even a manufacturing plant we can help. Call today: (425)-336-0069
Delivering Effective Web Design & Online Marketing Services
Local Web Design Services
If you're looking for web design, website development, a new website, or just need to revamp an existing small business website, then you've come to the right place. Notably, at Visualwebz LLC we understand business owners and the website benefits your business needs. In addition, we understand that being a website owner you will want to see immediate results. Furthermore, we can help your website reach an international, national, or local customer base. Besides, we know how to get your customers to you. After all, small business websites and SEO have been our specialty since 2008!
Our customers continually praise about our web design services.,check our reviews!
We Deliver Effective Web & SEO Services
Our website developers specialize in delivering the best websites and nothing more. More significantly, our qualifications and experience allow us to deliver clear and concise solutions. Whether it's a simple website or one that's complex, or one that is built on PHP or ASP, we will always keep you in the loop during the whole web development process.
Immediately after the launch of your website, we will work with you in improving your online presence. For example, our SEO specialists will help drive traffic to your website. With this in mind. Visualwebz LLC is the ideal firm to hire for your next project. In fact, we will also take care of your web security - remember you will need to secure your website from hackers. Similarly, other website design services offered include website maintenance, support, and website testing.
Interested in chatting to us regarding SEO or web design? Or just have questions regarding our expertise or web design costs? Then Contact us today at 425.336.0069. You may also want to check our reviews, and learn why our customers like us! After all, our 5-star reviews clearly tell prospective customers why we stand out when it comes to service, punctuality, quality, and affordability.
Resources & Links
Our Blog covers a range of web resources, services, practices, and trends in the areas of web design and SEO.
Marketing & SEO
Web Design & Website Development
SEO Issaquah WA