Seattle Washington SEO
Seattle Washington SEO since 2008.
Search Engine Optimization services that help outrank your competition.
"Their expertise is phenomenal and they were very good at explaining things."
New Website
We create individualized custom website designs that allow businesses to expand. In fact, our carefully crafted websites are developed with a purpose and goal in mind, More Customers!
Website Maintenance
If your website is outdated and not meeting your customer needs. We will re-design and develop a functional and attractive website with a "wow" effect. It will also be optimized for more traffic!
Online Marketing / SEO
You have a website, but it's not getting the traffic or has limited online visibility. Our proven SEO strategies will enable your website to rank higher and generate sales.
Local Seattle Washington SEO
Seattle Washington SEO services allow your business to create a presence in the Seattle and surrounding areas. In addition, Seattle Washington is one of many cities where Visualwebz.com offers SEO, online marketing,  social media, web maintenance, and web design services. Ultimately, we operate as a full stack development agency.  In short, we do everything from start to finish, including web marketing. If you're looking to launch an aggressive Seattle Washington SEO campaign? Or have been googling for the best SEO company that can propel your business higher? You need to get in touch with us  We will work with you and get your business website where it belongs. That is to start getting more traffic and sales.
Besides this, the benefits of having a small business website aren't just a matter of building one correctly.  As a matter of fact getting a website launched correctly and optimizing it, securing it, and marketing it correctly will generate traffic. Now, who would want to invest a lot of money in getting a storefront and get no customers? In fact, online marketing is the biggest component in getting customers, and getting a qualified Seattle SEO consultant is one step in the right direction.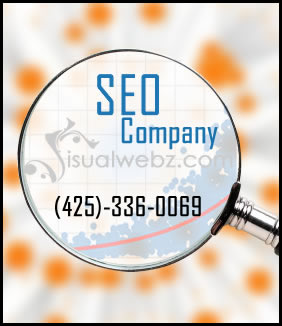 Seattle Washington SEO expertise
We specialize in the key fundamentals of creating a viable website that will attract customers. Based on our years of hands-on experience, we can ultimately build your website as well as market it as a winner. Overall, we adopt white hat techniques. Thus steadily improving any website presence and maintaining that standing.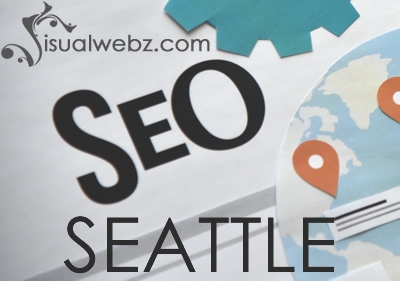 Web Technologies Focus:
Customers:
Medical and Healthcare
SEO for legal, financial and non-profit organizations
Construction and Real Estate
Retail – E-commerce
Schools and educational establishments
Competitively Priced Seattle Washington SEO
Besides our Seattle Washington SEO packages being competitively priced. Our Seattle website builder offers solutions which are competitive when it comes to website costs. Also, besides our online marketing, and SEO pricing plans being very competitive we also offer discounts for small businesses. Contact us at (425)-336-0069, or email us at info@visualwebz.com.
Effective Seattle Washington SEO Approach
You may have gathered by now that everything and everyone is online. Be it a medical practice, school, dentist, attorney, salon or small business just starting out. In fact, every business wants the slice of the action to getting onto the first page of Google? Well not everyone. Only the few that have decided to get their websites optimized and handed to repeatable online marketing experts. This is where we come into play. After all, our expertise will allow your business website to be positioned to compete effectively via our SEO strategies. Position yourself today, especially before your competitors get there. Contact Visualwebz your local Seattle SEO Consultant.
Now you're probably wondering, what are these "secret" strategies that get a page to rank better? In fact, they are not secrets, but just a lot of work. Following are the steps you should take to improve your website ranking:
Understand the keywords that potential customers are searching for…
Any reputable Seattle SEO Consultant will help your site get noticed. Especially getting your keyword searches to be on the first page. After all, the Seattle SEO Consultant that takes on this role will need to understand your end goal. And based on this be able to strategize and deliver. Having the best strategies applied by SEO experts is the best plan.
Keywords associated with your business will need to be carefully selected and correctly placed on your website. Basically, it will be these keywords that will trigger search engines to better understand your digital content. Thus, allow the likes of Google and Bing to index each web page and rank it accordingly.
Good quality and unique to the content is the biggest "secret" to page ranking.
For your website to be seen and ranked, it will need relevant and good quality content. After all, content is King. Remember the purpose of Google is to organize the world's information. Hence the content, including text and images on your website should represent and reflect your product and services.
Quality content will provide your customers to stay on your website longer. Hence, improving your website ranking. So, the content that is labeled as trusting material will be what any small business will need to aim for. Unique images, as well as text, is another key component of effective SEO.
Sustaining Page Ranking throughSeattle Washington SEO
Our Seattle SEO Company experts will always ensure that the work carried out is sustainable. Also, that withstands competition. I totally agree with this, but it's not a onetime thing, competition means that constant work needs to continue. Good SEO practices will enable that content is ranked and sustainable as long as possible. In fact, good quality content will give you a good bounce rate. Bounce rate generally shows how long a visitor stays on a website. The longer visitors stay on a website the better the ranking and credibility it will get. Hence, I cannot emphasize enough that good quality content is a must. Hence, regular additions and refinements are required.
Investment that generates traffic
Once a website site is recognized and improves in search engine ranking. The next step will be to continue building on the existing content and structure. Additional content will be based on the content already in place and cross-linked to key web pages. After all, Google follows links. The more content you have the more it can be linked. Thus Google will further recognize that this content is important and specific to the keywords you have.
Your initial investment in SEO will generate more traffic. Thus, build your customers trust as well as revenue. Hence, the continued work on your website with keywords will sustain your ranking.
The Seattle SEO and online marketing campaigns will be self-sufficient provided that they are maintained by a reputable SEO expert. Thus, your page ranking stick around for some time and competition feels the pinch.
Finally, SEO and online marketing is far more effective and gives a better return on investment than other marketing campaigns.
Our SEO Expertise Relies On…
Search Engine Optimization Tools
Just like a plumber not being able to fix a leak with his/her tools, the same applies to an SEO expert. In fact, our Seattle SEO services include a mix of many tools and software development software to get your website prominently placed on search engines. For example. these include SEMRush, Ahrefs, Keyword.io, Google Trends, Moz, and Spyfu to name a few.
Optimizing Websites
For the likes of search engines to index, crawl and rank your website effectively, it needs to have authority, correct meta-tags, image optimization, anchor tags, 404-page identification, correct alignment of unique content, social connections and more. Overall, correctly optimizing websites will allow higher ranking, an increase of page views, time-on-site, lower bounce rates, and conversions.
Content Writing
Our content writing provides the best, most compelling content for any website. Solid, and effective content marketing will always:
Supports and improve SEO.
Quality digital content for any website will create a purpose and trust.
Clearly conveys YOUR message.
Attracts more customers with higher conversion rates.
Off-Site SEO Services
Besides concentrating on on-page SEO optimization, off-site SEO services are also needed. Generally, this involves managing your social presence, your reputation, directory listings, and creating quality external backlinks. Email marketing strategies, Facebook and Twitter are also key platforms used in pushing quality content in establishing solid customer relationships. Other off-site SEO includes Google Reviews and Yelp reviews.
Tracking SEO Traffic
Setting up Google Analytics or any other analytical software helps identify inbound traffic sources as well as measure SEO efforts. For example, by analyzing the trends of your organic traffic we are able to establish subsequent SEO strategies.
Webmaster Tools for SEO
We will correctly set up Google and Bing webmaster tools and ensure that your website is indexed and error free. The primary purpose of having this set up is to ensure that search optimization is done correctly and monitored.
Our SEO Services Results
Hiring a web design company can massively increase your business's online presence through SEO. Search engines use sophisticated algorithms to extract relevant information from websites to provide users with accurate and relevant search results. We insert search engine specific metadata as well as key words into your website, so that your website is more visible and see's an increase in traffic. SEO is critical to web design and any business growth and is one of the many ways web design companies help businesses. We use state of the art technique for increasing the number of users to small business websites.
We have worked on many websites and effectively ranked them via our SEO Digital Marketing services. From attorney SEO services through to ranking school websites, we can get your website to rank higher and generate traffic. Following are some case studies for your reference:
Act Now and contact Seattle Washington SEO 
You have to move fast and implement SEO on your site as soon as possible. The time you spend on waiting and deciding to implement it will give your competitors a heads start. Don't make it easy for your competition to get the head start. Call us today for all your online marketing and web design services. After all, it makes sense to hire website professionals from a top digital marketing agency in Seattle with stellar customer reviews. Call Visualwebz at (425)-336-0069
Seattle Web Design & Online Marketing since 2008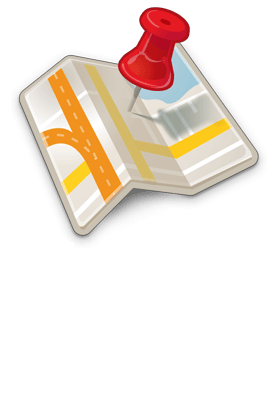 Local Seattle Washington SEO
More details on Web Design
Web Design Services & Seattle Washington SEO
If you're looking for website design, website development, a new website or wanting to revamp to an existing small business website, then you've come to the right place. Notably, at Visualwebz LLC we totally understand business owners and the website benefits your business needs. In addition, we understand that being a website owner you will want to see immediate results. Furthermore, we can help your website reach an international, national or local customer base. Besides, we know how to get your customers to you. After all, small business websites and SEO have been our specialty since 2008!
Our website developers specialize in delivering the best websites and nothing more. More significantly, our qualifications and experience allow us to deliver clear and concise solutions. As a matter of fact, we will keep you in the loop during the whole web development process. Immediately after the launch of your website, we will work with you in improving your online presence. For example, our SEO specialists will help drive traffic to your website. With this in mind. Visualwebz LLC is the ideal firm to hire for your next project. In fact, we will also take care of your web security – remember you will need to secure your website from hackers. Similarly, other website design services offered include website maintenance, support, and website testing.
Interested in chatting to us regarding SEO or web design? Or just have questions regarding our expertise or web design costs? Then Contact us today at 425.336.0069. You may also want to check our reviews, and wonder why our customers like us! After all, our 5-star reviews clearly tell prospective customers why we stand out when it comes to service, punctuality, quality, and affordability.
Website Design - Call (425).336.0069
If your looking for website developers near you, you've come to the right place! We provide web services to the following areas, but not limited to Auburn, Algona, Milton, Seattle,  Bellingham, WA, Des Moines, Bellevue, Issaquah, Burien, Federal Way, Olympia, Fife, WA, Maple Valley, Mill Creek,  Covington, WA, Des Moines, and Seatac. Des Moines and Seatac are generally neighboring cities to Kent.
Online Marketing & Seattle Washington SEO available nationally
Besides providing SEO and online marketing to local businesses we also provide such services to small businesses in other states. For example, local cities include Seattle, Federal Way,  Issaquah, Kirkland, Lakewood, WA, Monroe, Olympia, Tacoma and Bellingham, WA.
Whether you're looking for a website or online marketing for an attorney, small law firm, dentist, or marketing a law firm? Our Seattle SEO consultant and web developers will deliver exactly what you want. Call Visualwebz today at (425)-336-0069.
Cities and States Seattle Washington SEO Services are available :
Visualwebz has been providing individualized web design and Seattle Washington SEO services since 2008. Hire the best SEO company for your online marketing needs and business. 
Online Marketing, SEO services available to small businesses in:
Following is a list of cities we serve and to help small businesses improve their online marketing presence via effective organic Seattle SEO and web solutions.
Our web related services have delivered many solutions to small businesses in and around Seattle. Other local areas where our clients are include: Algona | Auburn | Kent | Bellevue | New Castle | Bellingham | Factoria, Bellevue |  Federal Way | Fife | Kent | Renton | Kirkland | Issaquah | Lakewood |  Lynnwood | Mercer Island | Marysville | Mill Creek | Olympia | Redmond | Seattle | Tacoma | Kennewick | Gig Harbor | Vancouver
Our SEO packages and marketing solutions are affordable and geared towards small businesses. In particular, businesses in and around Seattle, Bellevue, Redmond,  Snohomish, Tacoma, Kent, and Factoria Bellevue, WA continue to be our loyal customers. Our SEO company and web design firm do not just make a promise but, rather carry it out to succeed. Whether you are close to home in Seattle, or elsewhere.
Since the start of SEO, our SEO services and SEO marketers focus on organic SEO for small businesses like restaurants, distributors, professionals, doctors, dentists, and attorneys/call us for a free SEO estimate at (425)-336-0069.
Digital Marketing Services
Our digital marketing services are available in Washington and other states. Locally we assist small businesses in Puyallup,  Gig Harbor, Olympia, Bellevue, Issaquah, Kirkland, Seattle, Vancouver, Tacoma, and surrounding areas.
Internet Marketing Services
Our internet marketing services coupled with web design and SEO will get your small business website to the top of your search engine. We focus on local as well as larger markets. All the way from Seattle, Olympia, Maple Valley, Kirkland, Bellevue, Tacoma and states like Washington, California, and ones further out! We provide quality on-page SEO as well as off-page services. For example, helping to acquire customer reviews.
Organic SEO is the Perfect Solution
Yes, SEO is the best way to get your website visible online. But, you need to hire an agency that knows what they are doing. We at Visualwebz work within guidelines set by search engines. Thus, getting positive results for our customers. Also, our SEO consultant services are not only local in Renton, Kent, Seattle, Ballard, Bellevue or other areas. In fact, our reach is beyond Washington and the USA!
Online Marketing Services
Our online marketing services are not just limited to Seattle, Bellevue, Renton, Tacoma or Bellingham. But we offer services to all businesses nationally and globally. Go ahead and contact one of the top digital marketing agencies near you. You'd only realize that the SEO services that they offer will be extremely costly and outside your budget. In fact, there are many SEO Companies to choose from but we ask you to check our reviews and decide why our customers chose us.
Visualwebz is not just a top Seattle web design agency but also recognized as a top advertising and marketing firm in Washington state.
Cities where we provide Web Design for small businesses:
We offer the best website design services, web maintenance and web support to small businesses in Seattle, Washington, and all over USA. Yes, our website builder services are available to all businesses at affordable website rates. After all, hiring competent and affordable Seattle web developers, website designers, WordPress Designers, and web builders will get your business the results without breaking your bank account! Whether you're looking for a web agency in Seattle or a website developer elsewhere? We can help. Call us at (425)-336-0069.
Every business deserves a professionally designed website
Our freelance website development services will get your business the professional presence needed! Whether it's an e-commerce website or a simple CMS in WordPress. We always deliver what our customers expect! Our professional web designing and online marketing experience have proven to be inexpensive and effective for small businesses and professionals alike.
In fact, our local web design services are not only available locally in Seattle, Washington, but all over the USA. From custom web designs, SEO and supporting Seattle businesses with our WordPress maintenance allows our agency to offer a diverse group of web services.
Local Areas we serve in Washington
Local cities where we offer web design services include Auburn, WA | Seattle, WA | Covington | Kent | Kent, WA | Federal Way | Tacoma | Olympia |  Issaquah | New Castle| Lakewood | Gig Harbor | Everett | Monroe | Mill Creek | Milton | Puyallup | Redmond | Renton | Tacoma | White Center | Vancouver | Bellingham | Seattle.
If you need a new website or just looking for some website support, reach out to us, and let us help.
Custom Web Design Solutions
How can we not mention custom web design solutions? Many of our clients opt for custom websites, due to the fact that the end result will make the business stand out from its competition. In fact, a custom website built by a professional web designer will not only result in a solid branding but allow customers to differentiate and quickly identify your services and products from your competition. Our custom web design services are available to a diverse range of businesses in many areas, such as Seattle, Renton, Bellevue, Tacoma, NY, California and globally.
Hire the best Web Design Services in Seattle, Washington
With front-end and back-end experience, our customers back us up as the best web design services. In fact, how could you possibly go wrong? In fact, our full-stack web development experience and online marketing will pave the path for your business to succeed. Contact us today at (425)-336-0069. Just a reminder, that our services are available, but not limited to Seattle, Bellevue, WA, Tacoma, Olympia, WA, New York, L.A. and all over!
Web Developers - We're not just a Web Design Agency
Our specialties are not only in web design but also in web development and online marketing. Yes, we are the full-blown agency with a one-stop service. Our web development services are not just limited to the Washington area but all over. From Bellevue, Tacoma and all the way to LA, California, NY, London, Birmingham, UK and Glyn Ebwy, Wales! Our UK web design services assist many businesses in Solihull, Birmingham, West Bromwich, and surrounding areas.
Web Agency with perfect solutions & great reviews
Our small business solutions are the perfect choice for any small to medium size business looking for results. Especially if you're looking to see your small business website grow via effective web design and online marketing. In fact, our Seattle, WA web design company has assisted many businesses in and around the Puget Sound area. But, we did not finish there, we've also helped businesses in Seattle, Issaquah, Bellevue, Tacoma, New York, and California. Let our expertise help your business expand and reach new heights!
A Top Web Design Agency with solid Web Development and Online Marketing credentials.