Seattle Web Developer
Seattle Web Developer and Online Marketing since 2008.
Seattle Web Developer provides small business website designs. To point out, we do everything from start to finish (full-stack website development). For example website development, web marketing, and SEO. Nonetheless, our wealth of experience in fostering small to medium-sized businesses allows us to deliver. Above all, our experience and qualifications back this up.
Our services include:
Industries and businesses we assist:
Healthcare such as elderly care, dentists, chiropractors, and medical centers.
Non-Profit organizations and local charities. For example churches and religious places.
Small Business Startups such as manufacturing, construction, and car repair.
Retail and service sectors such as hair salons.
Notably, others include professionals such as CPA, Realtor, Investment firms, Tax services, and attorneys.
Schools such as pre-schools, day-cares, and training providers.
"Their expertise is phenomenal and they were very good at explaining things."
Request a Quote Now:
Seattle Web Developer Services
A great way for small businesses to expand their customer base is to go online, but for some, it may seem challenging. We understand that creating and running a website can seem daunting for a small business owner. However, our Seattle Web Developer at Visualwebz LLC makes it a breeze for you. Besides our web development skills, you can also follow these tips. After all, anyone can begin their very own website at a minimal cost!
The Importance of Design
Web design for any small business website be it for an attorney, dentist, or car garage will always be unique. Our Seattle Web Developer services ensure that your website will not be any old cookie-cutter website. In fact, each website will be smooth, clear, and fast. After all, you don't want your customer to walk away from your business because it looked disorganized. Hence, the same logic can be applied to your website. The colors should represent your business, without them being too flashy or too hard to read.
For example, a local toy store could contain more playful colors and flashy images. But, a local restaurant should have more royal with warm colors. Our Seattle Web Developer will ensure that your online presence is clear and on track with its purpose. Another example, if you sell jewelry, your content should represent only jewelry images. If your selling coffee products, any customer should be able to access your menu of available products. Finally, your site should load efficiently. If a site takes too long to load, a customer will feel discouraged to continue and leave. It's important for a small business owner to not only reach out to customers but to maintain them. A fast responding site will further improve your image and brand as a worthy business.
Budget Website Costs from a Seattle Web Developer
As a Seattle Web Developer and small business, we understand small business constraints. In addition, some small-time business owners may see creating and maintaining a website too expensive to afford. This isn't true though. Instead of attempting to create the website yourself, you could look online for small website design companies that are willing to cooperate with you. At Visualwebz LLC (Seattle Web Developer) we take the surprises out of the equation. Our WordPress website packages are very affordable. In fact, coding your own website may result in an amateur look, which can then be viewed negatively by your customers. Instead, you can
reach out to a local web development company like Visualwebz that offers web services at reasonable prices.
Contact Visualwebz LLC (Your local Seattle web developer). If you're a dentist, elderly care, or mechanic looking for a web page design, digital marketing, or SEO we can help. Even if you're having website problems, we can help. Afterall we understand the hardships and restraints that come with running a small business.
Let's work together on your web design and SEO goals. After all, we use the latest website developer tools and stay up to date with current trends. Call us today at (425)-336-0069.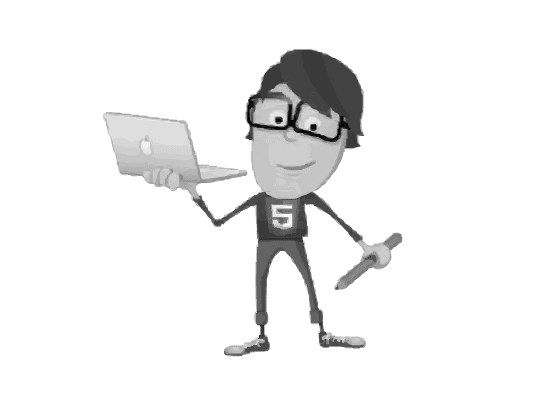 More on Seattle Web Developer
Nowadays with the development of technology. The Internet is a necessity for every business. The social world has been shifted from a place of interpersonal connections to internet connections. Also, social media and online marketing are the two things that have become a requirement for small businesses. That is after a website has been deployed. In fact, such services will improve your business, your brand, and your goals.
To do so, there will be a website developer who creates a website from the bottom up.
Seattle web developer is the one who builds and manages websites with the client through front-end and back-end coding. For example, a customer may want a form to capture an end user's email to request additional information, provide a newsletter, or thank a customer for their business. The work is focused on the project and involves collaborating with a group of people who help coordinate the customer's needs with the end product. Work can include meeting with clients to discuss their needs and requirements with a website or discuss how to develop the website's activity and updates.
Web developers usually build the layout of a website, create interesting and intuitive homepage designs, and may be responsible for the content for the site. Once the site is finished and running, the developers need to make sure that the site works on all web browsers. In fact, they are also responsible for checking and updating websites as needed.
So far in the website development field, there are three types of website developers: Front-end developers, Back-end developers, and Full-stack developers.
A Front-End developer is the one who builds and maintains the technology needed to boost the components that activating the user-facing side of a website. They make sure that everything is perfect after the coding process is finished.
Our Seattle Web Developer operates as a Full Stack Developer
Full Stack developers know to recognize every part of the web development process. At Visualwebz we have an important role in the whole web development process. Hence we are able to look at everything that will be created from start to finish.
Programming Languages
A programming language is a language that is used to control the actions of websites by a Seattle Web Developer.
For example, JavaScript is the most popular programming languages in web development and utilized by us. JavaScript is capable of achieving several things including controlling the browser, editing content on a website is displayed, allowing the client to communicate with uses.
It was developed by Netscape and uses a lot of its syntax from C language. Also, JavaScript is used effectively in creating desktop applications and wildly used for developing games. One of the best things about JavaScript for Seattle web developer or the website owner is that it is one of the few programming languages that are accepted by all the major browsers. In fact, it can be worked with on platforms that are not web-based such as desktop widgets and PDF docs. This is a multi-language which means that it has a lot of features.
Other languages you may want to know more about have been included below:
Python
Python is also a widely-used programming language that is dynamic in nature. It means that lots of developers can write and run the code without the need for a compiler. The design of Python is such that it supports code readability which means that its syntax is simple. Hence, this high-level or advanced language is considered easy for beginners to understand and learn.
Ruby
Ruby is a programming language that was developed in 1993, Ruby is a dynamic programming language that is used by many web developers. This language successfully balances imperative programming with functional programming and it is a highly scalable language. This platform is not only simple to understand but also easy to write. Ruby is the perfect programming language to create small business software and for those who are into the field of creative design. Also, Ruby is used in web servers where there are lots of traffics. Some examples of platforms that make use of this programming language include Hulu, Twitter, and Scribd.
PHP
PHP (Personal Home Page) is the popular server-side language designed to edit information from the database. This language was built to do tasks from user sessions to generating dynamic graphics and even PDF files. PHP is free, open-source software. It integrates with the website on all the operating systems. It was originally created by Rasmus Lerdorf in 1994. According to GeekBoots. PHP has been used to create some of the popular websites of the internet such as Facebook, Wikipedia, Baidu, Yahoo!, Tumblr, and Flickr.
Seattle web developers at Visualwebz have been using PHP to further enhance small business websites since 2008.
ASP.Net
ASP.NET is a Microsoft framework. It supports can combine multiple programming languages for one project. For example, the Application can be built with both C and C++, via CLI (common language interface). This language is becoming more popular after each version is released. Some popular websites created with ASP.NET include Stack Overflow, Microsoft, and GoDaddy.
Finally…
So what makes any Seattle Web Developer (Visualwebz) a good web developer? We have the experience and are articulated as well as qualified to take on such a role. Our customers have proven over and over again that we deliver.
Out excellent communication skills allow us to understand your concept and implement it. We can express professionally and listen effectively to your ideas. Business is about relationships and relationships are about communication. Hence, why we are the perfect fit.
In today's business environment it is imperative to beat the competition. To sum up, it's pretty clear that website development plays a big role in driving successful business marketing. Any small company needs an effective website and online marketing.
Don't delay...
Most compelling reason to hire us is we help small businesses drive traffic to their websites. In fact, we pride ourselves in not sacrificing or cutting corners in delivering the final product. Our value-added services are one of the best. Consequently, be it a new website or an established one, we will provide a quality service. Contact us immediately your local website developers.
Seattle Website Developer is available to take on new website design and development projects. If you're about to start a website project or just a small business or professional that has questions? Then contact us at (425)-336-0069 or email us at info@visualwebz.com. Hiring a professional like Seattle website developer will be one of the best decisions you'd make. Remember, with over two decades of experience and qualified website developers how could you possibly go wrong?
Our Story as a Seattle Web Design & Online Marketing Agency
We've been creatively web designing since the World Wide Web moved into the mainstream. Yes, we remember building them very first clunky yet functional websites back in the mid-'90s! As of right now, our website developers and designers build a state of the art dynamic websites. similarly, we handle website support, maintenance, website repair, and online marketing. After all, we know that we have come a long way since the mid-'90s and our experience and credentials speak for themselves. With this in mind, we can guarantee the results will be outstanding.
In case your wondering, our customers have been more than delighted with outcomes. Just check the internet with all the credible reviews we have. While our custom solutions allow professionals and businesses like yours to stand out from the crowd we also offer free consultancy and options available to get there.
Be it a simple 5-page website for a small business, startup, or a complex e-commerce subscription model, we have the expertise to create a functional and competitive online presence.
Website Development since 1996

100%

100%

Internet Marketing since 2008

100%

100%

Organic SEO

100%

100%

Customer Satisfaction

100%

100%

WordPress Website Design & Development

100%

100%

E-Commerce Platforms

100%

100%

Website Maintenance & Repair

100%

100%

Website Security & Backup

100%

100%
Hiring a professional website developer will be one of the best website choices you could possibly make. We understand that searching for the right web design firm can be a daunting task. We can make the process simpler... Of course, you're looking for a web design agency that's reputable and serves well. Hence, why we ask you to call us and start the conversation and have you decide why our services will be the best fit for you and your business. We ask you to check our reviews and see why our Seattle web design and online marketing services stand out.