Why Blog?
As the number of internet users grow every day, as the diversity of humans in the world who are now online increases to include the many different languages, religions, political views and desires of every one, blogging can increase awareness in many of these areas. And because anyone from anywhere can blog it is becoming an important part of internet users lives. The benefits of blogging can reach far and wide however, blogging to become a better writer, blogging for marketing and business, and blogging to help secure a job and to make more money are the most beneficial reasons to blog.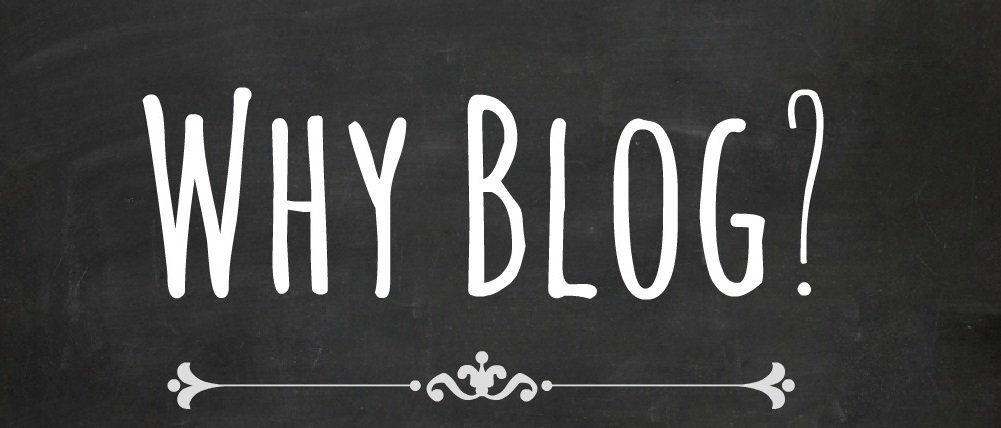 How does blogging make you a better writer? As the old adage says, practice makes perfect and with all the practice blogging you can become a very skilled story teller. There are many different forms of writing online. Something as straight forward as an online journal type pf blog can also become very therapeutic. Blogging can help someone find their voice again, the one that can get lost in between all the tedious day to day monotony of life. When you blog, you're writing about a particular topic, armed with all the facts that you'd be including if you verbally shared you story. When blogging, it means that you toss in your own observations, experiences, feelings, and unique perspectives. You create dialogues with your readers and make information more personal—something that often makes what you have to say more important to the reader.
Blogging is a commitment, and the daily discipline of posting something new every day during the week can really help improve your writing. But blogging is much different than simply reporting on a story—it's a more creative process. And what you learn through the daily discipline of writing blog posts is that inspiration doesn't always precede good writing. Some days you may not feel very inspired but you know that you are accountable to your readers who depend on you for fresh content every day during the week. Blogging can help you make creative writing a part of your daily schedule.
Getting feedback from readers can be one of the best ways to become a better writer through your blog. One of the best things about blogging is that not only is publishing instant, feedback is too. As soon as your piece is posted, readers will start adding their comments, emailing you, or even sharing it on social media outlets like Facebook or Twitter. You'll know when your writing is good because you'll get positive responses. Negative feedback, or none at all, will tip you off that your style might need work, or that the content of your piece may be boring, stale or over-done. While receiving feedback can be painful, no one likes to be told negative things, if taken in the right context you can learn to use that feedback to your advantage.
How does Blogging help in securing a job and making more money? According to a research by Bennett, recruiters are increasingly searching for information on their prospective recruits online via social networks such as LinkedIn, Facebook and Twitter. Indeed, it can be a time consuming process but the amount of information which is generated from these searches help the employers to make a selection. This shows that the data available online on these candidates can influence their selection for the post. Hence, blogging can be used as a means to sell one's skills and abilities through online creativity and critical thinking. For example, a youngster who writes about being eco-friendly on a blog has applied for a post in an environmental protection organisation. The employer can do an online search on the candidate and be more likely to employ that person on finding that the latter has already been positively influencing people's lives. Although the candidate has the details listed down on the resume but the online presence contributes in making a bigger impact because it reflects the level of dedication which the person has in doing a job.
Blogging has now turned to be an integral part of digital marketing. Blogging can also be used to launch and enhance a business. The blog provides the seller and the clients with an interactive platform of communication whereby information can be easily shared. In this technological era, virtually all people are connected to the internet. Hence through the blogs, a larger clientele can be reached. The customers can be informed about the products and services available and they can join in forum discussions to share their opinions on the facilities offered. The blog can help in attracting more customers and make them become faithful customers. Moreover, through the blogs, customers can be provided by solutions and feedback whenever required.  The company can also do its own advertisements on the blog by using creative tools. Reddit for example has been bought by Yahoo and is a major platform of advertisements targeting the young people. Major companies using blogs are Coca Cola and Walmart. Having your own platform to publish any desired piece of information is more practical as you can tailor it according to the demands of the clientele.
However, keeping a blog for business and at a professional level demands much time. It needs to be consistently updated with latest news. Hence, there is need to devote more time in maintaining the blog.
How does blogging work for marketing/business? A blog is an excellent tool for businesses to have. It is more powerful than you can think of, exposure is one of the biggest advantages of blogging. Your website will acquire a large amount of traffic through the world of social media. With every new blog, you will be increasing the chances of being discovered by having more content which means that the keywords will help you get found on search engines and also means that people will find your content more easily and share them on social networks. Such as Twitter, Facebook, Instagram, Pinterest and maybe even Myspace, who knows they might expose your content to a new audience. Not only will social shares help you out, but you will have data that will be useful such as if your customers loved a service or a product they will most likely be sharing your blog. When they do, you'll be able to see what is popular among your customers.
Another advantage of blogging is direct instant feedback. By doing so you will be able to know what your customers are interested in and how they feel about something. Or if they're not interested in a certain product or service. As you grow your fan base/consumers you'll have the ability to crowdsource their opinions and knowledge. Having a comment section will open lots of door for your company such as being able to instantly reply back to your consumers about questions or concerns they might have. By doing this your company will have more positive reviews and feedback than those companies who take forever to reply to your email about a product. You will essentially be creating a better relationship with your customers on a more personal level.
What do I mean by that you might be wondering? Well by replying back to your customers you will be showing them and everyone else that you care about them. Which leads to customers trusting your brand and product, customers will want to spend their hard earned money with a company they trust. They will be more willing to keep buying your brand and supporting it in the future. Something else to consider is if your company plans on bringing out a new product or service you will benefit from having a blog by having a poll or something similar. Therefore, saving your company money and time by allowing current targeted audience to give your company feedback and allowing your company to fix what people didn't quite like.
Blogging can be very beneficial. Whether you are "practicing" to become a published writer, trying to land the perfect job or it is your job to blog for the company you work for, you can see how blogging can reach a vast and varied audience. A prospective employer can see a whole new side of you that a resume and cover letter just won't convey as clearly. You can become indispensable at your current job because you bring in new customers and ideas. It gives you a bit of freedom when approaching your boss with a marketing proposal because you have direct access to your company's customer base. Blogging can be that "second" job you can work at to increase your income and to pay for the vacations you want to take or pay your college tuition so you have less student loan debt. Being able to leave a little piece of yourself wherever your job or life may take you through blogging can be a very satisfying and humbling experience.
Sources on "Why Blog":
Bennett, S.  23.12.2012 http://www.adweek.com/socialtimes/social-scores-jobs/471793
Hale, Ali 16.10.2011 http://www.dailywritingtips.com/five-reasons-why-blogging-improves-your-writing
Scheidies, Nick 01.05.2013 http://www.incomediary.com/biggest-blogging-benefits
Rouse, Darren 26.01.2009 http://www.probloger.net/archives/2009/01/26/5-ways-blogging-can-make-you-a-better-writer/
Interested In hiring this web design company for your next project?
Learn more about our website services such as WordPress,  Animation, HTML 5, CSS, PHP, Python, website hosting, web designing, website security and HTTPS setup at Seattle WordPress Website Design. There are other website solutions we provide and are experts in, such as social media society. May be your interested in learning more? If so refer below:
Contact us for a quick quote, you'd be glad you do and understand why we believe we have mastered the science of web design and provide one of the best websites offered in the market. Interested in reading more? Refer below: