Sitemaps
Sitemaps are a must for every website.
What Are Sitemaps?
A sitemap is, as one might guess, a blueprint or map for a small business website. Sitemaps are often found on the home page, including organized links to other pages on the site. The use of sitemaps can be beneficial for websites that contain lots of different pages. Especially websites that may otherwise be difficult to navigate.
The goal of a sitemap is to tie all of the pages on a website together. It makes the website more cohesive as a whole and easier to access via a search engine.
There are two types of sitemaps, and each serves a unique purpose:
An HTML sitemap is presented for the reader rather than the search engine. It includes a list of hyperlinks to pages and can be organized in a variety of ways. When writing code for an HTML sitemap, it can be as simple as using the <ul>, <li>, and <a> tags.
An XML sitemap works to help search engines and spiders find what information is presented on the website. This makes it easier for the reader to find websites that discuss the topics they are researching more accurately. The XML format is currently the standard for distributing sitemaps. However, it can be more challenging to write code.
Search Engines & Spiders
One of the main goals is to optimize search engine results. Search engine optimizations (SEO) allows readers to find websites with the most accurate content they are looking for and quickly. XML sitemaps are designed specifically for the benefit of search engine optimization. 
Search engines such as Google send 'spiders' to crawl through websites to review their contents. A spider, also known as a crawler, is a bot that explores web pages accessible through a search engine. Spiders are deployed by the search engines and allow the search engine to catalog the websites they are searching. They ultimately work to optimize the speed and accuracy of search results, thus improving SEO. Testing a new website using a mock spider may increase the likelihood of the site being found by potential readers.
Search engines will send spiders at scheduled times throughout the day. Spiders will only spend a certain amount of time crawling each website, making sitemaps all the more useful. Sitemaps will give the spiders direction as to which pages they should prioritize. This ensures that the search engines can be aware of the site's most important and relevant information. As search engines look for the most relevant results to a given search, sitemaps can make all the difference.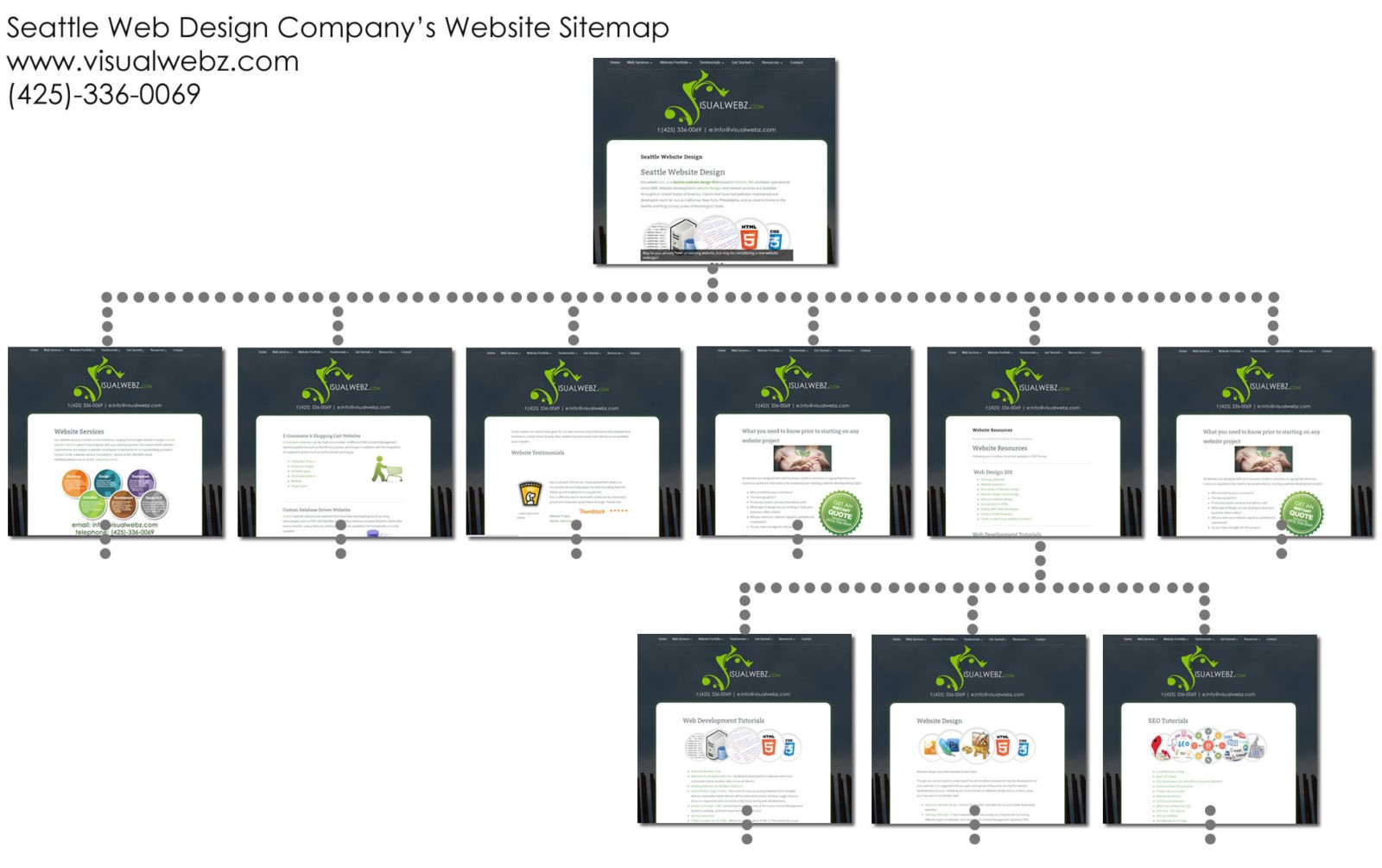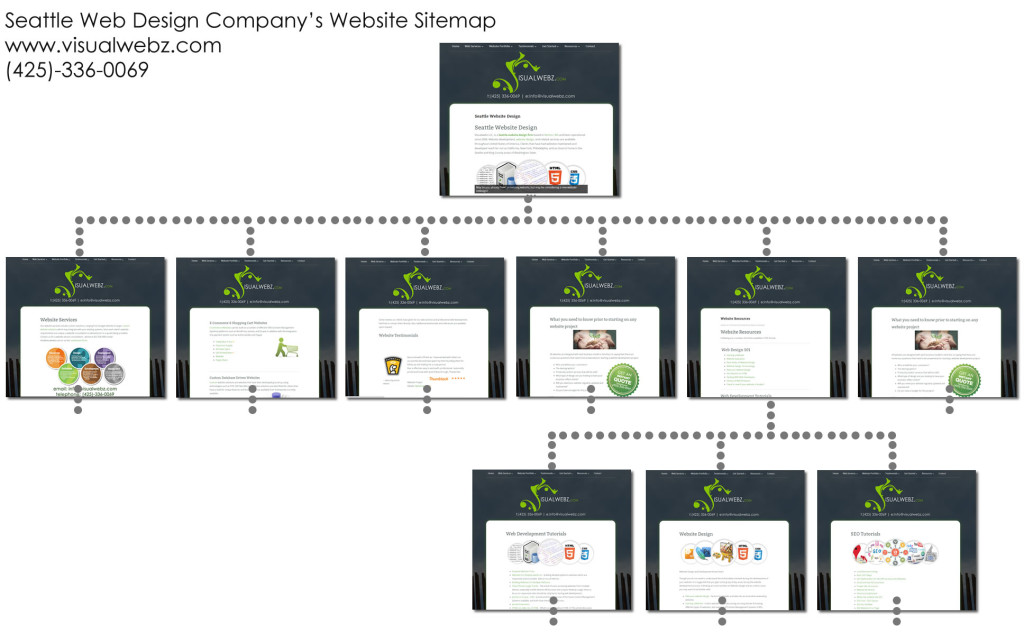 History of Sitemaps
The first sitemaps were developed and introduced in 2005 by Google, around ten years after the first search engines emerged. They were developed for the same purpose: organizing websites and aiding in search engine optimization. Following the release by Google, other search engines quickly announced support for sitemaps. They have continued to be used by web developers around the globe since.
In the beginning, sitemaps were anything but optional. As early search engines performed unskillfully, mapping the contents of each website was vital to their appearance as search results. Also, they did much of the heavy lifting when it came to the speed and accuracy of search engine queries. Over time, they became common practice and were implemented by virtually every site on the web. 
Fast forward
Because of their simplicity, they have not changed much. One of the most noticeable differences between early and modern sitemaps is their formatting. Modern HTML sitemaps can be formatted using images and videos, as well as plain text. They can be organized into more obvious categories using CSS to make them even easier for the reader to navigate.
Modern sitemaps do not place importance on metadata such as change frequency and priority as early sitemaps did. While they are still very much common, modern sitemaps are not the necessity they once were.
Over the two decades, they have grown quite efficient. Today, it is likely that a search engine can find a website with relevant content without needing a sitemap. This has led to some debate among web developers as to if sitemaps should exist or not.
Despite some back and forth, there seems to be a consensus for the time being. Most developers agree that websites should continue to implement them, though they are not as helpful as they once were.
They continue to provide structure to large websites. Also, they aid inconsistency between websites overall. Ultimately, a sitemap can only serve to benefit a website as there are no real downsides to having one.
Although sitemaps may not be strictly required, there are several benefits that a sitemap can provide:
They provide a new level of organization that is vital for large and growing websites. On the one hand, they allow readers to find content more easily.
There is a  structure for developers to work off of as they build the website over time. Serving as a website outline or skeleton, they give developers direction as they move forward. They give guidelines on how to format and categorize new pages. 
By outlining the layout of a website, they can aid in the flow of information presented. Also, they often result in a more readable website in general.
They can serve as an index or directory and may underscore the key points in the content as they prioritize the most important pages. A sitemap can help search engines and readers mentally catalog the information on the site.
By directing spiders to the most important information, they can help direct online traffic towards the website. In doing so, they can aid in improving the speed at which search engines process results.
Better to have one
In general, the benefits of a sitemap will always outweigh the cost of the time it takes to develop it. A good sitemap may encourage readers to spend more time on a website. Readers may be interested in diving deeper into the site as the contents of each page are presented to them.
When To Implement Sitemaps
Many developers are questioning if they are really worth the time or effort they can take to implement. This is large since modern search engines can find most content without ever referencing a sitemap.
SEO company experts generally agree that a sitemap must exist. The benefits it will provide with search engine optimization outweigh any inconvenience that may come with writing one.
However, some site map situations may present more of a gray area.
If you are using a host such as WordPress, a sitemap may already be generated by the host automatically! Likewise, if your website is small and laid out, a sitemap may be an unnecessary step. This would be the case for a site with only a few pages, clearly linked to the main page. Crawlers will likely crawl the entire site within the time allotted to spend on the site for these sites.
If your website is bigger but still organized, a sitemap will be a helpful precaution. While not necessarily required, a sitemap will show the spiders which information is the most important on your site. Search results matching the more important information on your site will more likely be directed to you.
A Sitemap may also be important if your website is new and does not link to external websites. Most websites are found through their connections to other websites. If your site is new and not yet interconnected, a sitemap will be a route to direct traffic to you.
As Google says, "using a sitemap doesn't guarantee that all the items in your sitemap will be crawled and indexed, as Google processes rely on complex algorithms to schedule crawling. However, in most cases, your sites will benefit from having a sitemap, and you'll never be penalized for having one."
How to Implement a Sitemap
They can be quite simple to implement. In fact, website builders such as WordPress will often add a sitemap to your website for you. There are also sitemap generators online to make them more accessible to newer developers. However, if you are proficient with HTML, writing a sitemap on your own should come with little difficulty.
An HTML sitemap is generally written as an unordered list. Each list item
Writing an XML sitemap will be a bit more challenging. While it is possible to write an XML file, it requires proficiency with the programming language XML. Often, it is much more realistic to use a service that generates the XML file automatically. These services update the sitemap over time as you add pages to your site.
There are several suggested best practices when implementing a sitemap. As mentioned previously, running a web crawl yourself using an independent service will improve the efficacy of your sitemap. Any duplicate content that may be highlighted should be removed as it may cause adverse results with a search engine. Sitemaps should also be edited to reflect the correct priority ranking of each page on the website.
Many search engines, including Google, will only review sitemaps that are less than 10MB. For this reason, bigger sites may need to take steps to implement smaller sitemaps. Options include using multiple sitemaps or limiting the content that is presented to only the most important pages.
Takeaway
Despite questions within the web development community, sitemaps are anything but optional. But Sitemaps are vital to the efficacy of digital marketing services:
Accuracy in search results
Timeliness of search engines
Website organization
While it may be easier to skip the sitemap, choosing to implement it instead is the right call.
SEO Help – Let us create your website sitemap
Online Marketing, SEO services available to small businesses in:
Our tried and tested Small Business SEO Services help outrank competitor's websites and drive more traffic. Ignoring our leading Seattle SEO marketing services could result in you missing many online opportunities and allowing the freedom for your business to expand. Whether it's SEO for a dentist or promoting an online event, we have proven through many SEO case studies that we get it done!
If you want to succeed online and help your business's current online standing, then internet marketing is necessary. More importantly, we can help pave the right path in making your website successful. Our SEO Agency is a top-rated marketing agency that can help your business reach new heights and reach its maximum potential.
An SEO agency with innovative ideas, strategies, and solutions allows businesses to take the lead in their industries. From local Seattle SEO through to global presence, our custom tailor-fit solutions help companies effectively compete. We can help your Seattle business reach that desired ranking on search results.
Following is a small list of cities where our outstanding and best Seattle SEO services are available. We serve and help small businesses improve their online marketing presence via effective organic Seattle SEO and web solutions. Overall, our Seattle website SEO practices have helped many companies gain the online exposure needed to attract traffic and generate sales.
Our web-related services have delivered many solutions to small businesses in and around Seattle. Other local areas where our clients include: Algona | Auburn | Kent | Bellevue | New Castle | Bellingham | Factoria, Bellevue |  Federal Way | Fife | Kent | Renton | Kirkland | Issaquah | Lakewood |  Lynnwood | Mercer Island | Marysville | Mill Creek | Olympia | Redmond | Seattle | Tacoma | Kennewick | Gig Harbor | Vancouver.
Our SEO packages and marketing solutions are affordable and geared towards small businesses. In particular, companies in and around Seattle, Bellevue, Redmond,  Snohomish, Tacoma, Kent, and Factoria Bellevue, WA, continue to be our loyal customers. Our SEO company and web design firm do not just make a promise but instead carry it out to succeed whether you are close to home in Seattle or elsewhere.
Since the start of SEO, our SEO services and SEO marketers focus on organic SEO for small businesses like restaurants, distributors, professionals, doctors, dentists, and attorneys/call us for a free SEO estimate (425)-336-0069.
Digital Marketing Services
Our digital marketing services are available in Washington and other states. Locally we assist small businesses in Puyallup,  Gig Harbor, Olympia, Bellevue, Issaquah, Kirkland, Seattle, Vancouver, Tacoma, and surrounding areas.
Internet Marketing Services
Our internet marketing services coupled with web design and SEO will get your small business website to the top of your search engine. We focus on local as well as larger markets. From Seattle, Olympia, Maple Valley, Kirkland, Bellevue, Tacoma, and states like Washington, California, and ones further out! We provide quality on-page SEO as well as off-page services. For example, we are helping to acquire customer reviews.
Organic SEO is the Perfect Solution
Yes, on-page SEO and off-page SEO services are the best way to get your website visible online. But, you need to hire an SEO agency or SEO expert that knows what they are doing. At Visualwebz, we work within guidelines set by search engines. Also, understand terms like LSIGraph and incorporate structured data into websites. Our digital marketing strategies coupled with web design get positive results for our customers. As an established SEO consultant services we are available locally and nationally as professionals; our reach is beyond Washington and the USA!
Online Marketing Services
Our online marketing services are limited to Seattle, Bellevue, Renton, Tacoma, or Bellingham. But we offer services to all businesses nationally and globally. Go ahead and contact one of the top digital marketing agencies near you. You'd only realize that the SEO services they offer will be highly costly and outside your budget.
There are many SEO Companies. But we ask you to check our reviews and decide why our customers chose us.
Visualwebz is a top Seattle web design agency and recognized as a leading advertising and marketing firm in Washington.
Website Design - Call (425).336.0069
Web Design & Sitemap Services for Local Small Businesses
If your looking for website developers near you, you've come to the right place! We provide web services to the following areas, but not limited to Auburn | Seattle,  Bellingham, WA, Des Moines, Bellevue, Issaquah, Burien, Federal Way, Olympia, Fife, WA, Maple Valley, Mill Creek,  Covington, WA, Des Moines, and Seatac.
Whether you are an attorney with a law firm, school, dentist, or any other small business, hire a local web developer for your web page design and online marketing services.
SEO Sitemap services available nationally
Besides providing SEO and online marketing to local businesses, we also offer such services to small businesses in other states. For example, local cities include Seattle, Federal Way,  Issaquah, Kirkland, Lakewood, WA, Monroe, Olympia, Tacoma, and Bellingham, WA.
Other states where we offer Web Design 
Be it an attorney, dentist, or any other type of startup or small business you may have? Contact Visualwebz for the perfect online solution. We have the right web development skills to get your business competing. 
Whether you're exploring web resources or researching for a website developer, we can help. Call us at (425)-336-0069.
Contact one of our Sitemap Developers Today.
A Seattle web design agency that has been providing individualized web design and online marketing services since 2008. 
Cities where we provide Web Design for small businesses:
Like any small business or customer, you may be asking yourself why you need a website? Of course, you do! No matter how small or big, every business needs a website and, more importantly, online marketing services after that. For example, SEO will help the site be more visible and available during search results. Thus generate more website traffic and increase sales and services! There are other factors and reasons why every business should have a website. We've summarized 12 reasons why a company should take web design seriously. Some of these include global and local presence, open 24/7, and outpace your competition.
We offer the best website design services, web maintenance, and web support to small businesses in Seattle, Washington, and all over the USA. Yes, our website builders and professional web designers are available to all companies at affordable website rates. After all, hiring competent and affordable Seattle web developers, website designers, WordPress designers, and web builders will get your business the results without breaking your bank account! Whether you're looking for a web agency in Seattle or a website developer elsewhere?
Every business deserves a professionally designed website.
Our freelance website development services will get your business the professional presence needed! Whether it's an e-commerce website or a simple CMS in WordPress. We always deliver what our customers expect! Trust our professional web designing and online marketing experience as proven, inexpensive, and practical for small businesses and professionals alike.
Our local web design services are available locally in Seattle, Washington, and all over the USA. An agency that offers various web services from custom web designs, SEO, and supporting Seattle businesses with our WordPress maintenance.
Local Areas we serve in Washington.
Local cities where we offer web design services include Auburn, WA, Seattle, WA, Covington, Kent, WA, Federal Way, Tacoma, Olympia,  Issaquah, New Castle,  Lakewood, Gig Harbor,  Everett, Monroe, Mill Creek,  Milton,  Northbend, Puyallup, Redmond, Renton, Tacoma, White Center, Vancouver, Bellingham, Seattle, Yakima, and  Woodinville.
If you need a new website or just looking for some website support, reach out to us, and let us help—a recognized web design as the best web designer in Seattle.
Custom Web Design Solutions
How can we not mention custom web design solutions? Many of our clients opt for custom websites to make the business stand out from its competition. A custom website built by a professional web designer will not only result in solid branding but allow customers to differentiate and quickly identify your services and products from your competition. Our custom web design services are available to a diverse range of businesses in many areas, such as Seattle, Bellevue, Tacoma, NY, California, and globally.
Hire the best Web Design Services in Seattle, Washington
With front-end and back-end experience, our customers back us up as the best web design services. In fact, how could you possibly go wrong? Our full-stack web development experience and online marketing will pave the path for your business to succeed. Contact us today at (425)-336-0069. Just a reminder that our services are available, but not limited to Seattle, Bellevue, WA, Tacoma, Olympia, WA, New York, L.A., and all over!
Web Developers - We're not just a Web Design Agency.
Our specialties are not only in web design but also in web development and online marketing. Yes, we are a full-blown agency with a one-stop service. Our web development services are not just limited to the Washington area but all over. From Bellevue, Tacoma, and to LA, California, NY, London, Birmingham, UK, and Glyn Ebwy, Wales.
Web Agency with perfect solutions & great reviews
Our small business solutions are the perfect choice for any small to medium size business looking for results. Especially if you're looking to see your small business website grow, we can help via effective web design and online marketing. A Seattle web design company that assists many businesses in and around the Puget Sound area. We do not finish there; we've also helped companies in Seattle, Issaquah, Bellevue, Tacoma, New York, and California. Let our expertise help your business expand and reach new heights!
Top Web Design & Digital Marketing Agency - Web Development and Online Marketing Experience.