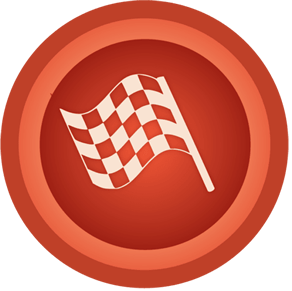 Ready… Set… Go!
Starting the Website Project
Once a deposit has been recieved, we can roll our sleeves and get to work! Following are additional details needed for us to move forward.
Ready to get started? Following are the steps required to initiate a website project:
Now that you have made the deposit payment and ready for us to start on your website project. Our web developers and web designers will need additional information to get the ball rolling.  Following are a list of questions you will need to answer and submit via email, you can also download these documents and submit them as a MS Word attachment by emailing us at info@visualwebz.com.
Following are some links to where you could get images from:
Morguefile.com *
Freeimages.com *
You can also go to Google.com and type "Stock Photo's". * Terms and use of "royalty fee images" should be read carefully prior to using.
Questions related to your website project…
What is the official name of your website?
Do you have a website currently? (please provide a URL)
Do you have a logo? Do you need a new logo?
Do you have any color preferences?
Do you like the way that any particular websites work (Any Reference Website)?
What is the purpose of your website?
What services or products do you offer?
What will your main links/sections be?
Do you want drop down menus in addition to regular menus?
Do you have a vision statement or a tagline you want include?
What elements do you think you may want on your home page?
Are there websites that you think of as "the competition" (i.e. provide similar products/services)?
Do you need any special functionality?
No need to ask if the website will be responsive, because all our websites are designed to this standard.
Welcome Text
Quote
Slogan
Calendar
Upcoming Events
Featured Property
Link List
Search
Random Testimonial Module
Featured Multimedia Module
Latest Media Module
Linkable Image Modules
Blog Excerpt
News Excerpt
Account Sign-in Module
Location Module
More details on Web Design
In the event that you're looking for a new website or revamp to an existing small business website, you've then come to the right place. Notably at Visualwebz we totally understand business owners and the website benefits you'd be looking for. In addition, we understand that being website owner you will want to see immediate results. Further more, we can help your website reach an international, national or local customer base. Besides, we know how to get your customers to you. Of course, small business websites have been our specialty since 2008!
In particular, our website developers specialize in delivering the best websites and nothing more. More significantly, our qualifications and experience allow us to deliver clear and concise solutions. As a matter of fact, we will keep you in the loop during the whole web development process. Immediately after the launch or your website  we will work with you in improving your online presence. For example, our SEO specialists will help drive traffic to your website. With this in mind. Visualwebz is the ideal firm to hire for your next project. In fact, we will also take care of your web security - remember you will need to secure your website from hackers. Similarly other web design services we offer include website maintenance, support, and website testing.
Additional resources that may be of interest include: Web Trends 2017 | Computer Science | Get in touch call us at 425.336.0069 - Contact us today.