"Their expertise is phenomenal and they were very good at explaining things."
Web Design Seattle
Our Web Design Seattle, web development, and online marketing services have been our flagship services since 2008! In fact, with a wealth of experience in web design and SEO, we can wholeheartedly state that you'd be in good hands. With hundreds of professional web designs delivered to small to medium-sized businesses, you can rest assured that we have the experience. In fact, the result of completing hundreds of websites we can state that we have a reputation for quality and efficiency. 
Our web development firm will provide the best experience in creating a functional website that will help your business thrive. In addition, our other focus is on online marketing. Which will drive direct sales? More importantly, we understand the target market expectations within any business and quote a proper service rate. Were highly skilled and able to work independently with each client. After all, we help businesses run more effectively online.
Share your vision by talking to us over the phone.
Our focus:
Healthcare clinics, dentists, doctors, and medical practices.
Legal and financial professionals
Non-Profit
Construction and Real Estate
Retail and online stores.
Be it a hairstylist or a large medical center. Visualwebz will help any small business seeking any website design and related services.  Call Visualwebz today. We have the experience and are SEO certified so that your business websites are correctly promoted.
Request a Quote Now: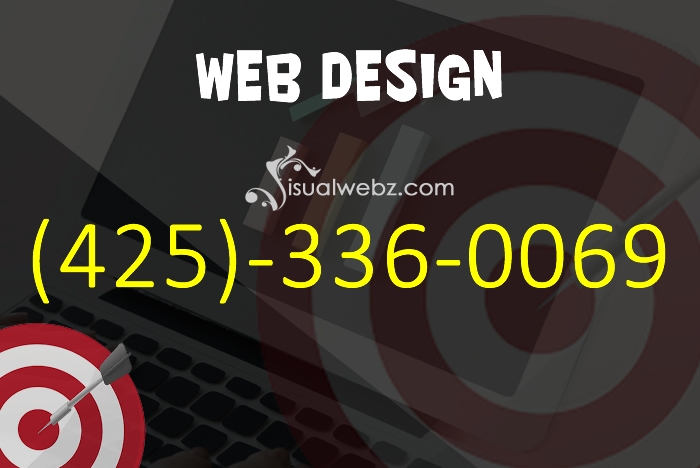 Web Design, Current Trends, and Online Marketing Blog Posts:
We have summarized a number of areas small businesses should be aware of when it comes to having an effective online presence.
An SEO expert will always have an understanding of complex ranking formula fundamentals, SEO practices, and be able to explain SEO tasks and terminology to its customers. In fact, as a professional SEO person, they should never leave the clients in the dark! All professional SEO teams, clearly know the type of marketing that best fits any business. For example, to name a few, organic SEO, PPC, local SEO, and Social Media strategies. Other areas, online marketing include are:
More Blog Posts on Web Design, Online Marketing, SEO and related areas:
Google Panel | Google Adwords | Google Trends | Rich Snippets |  | Internet Companies | HTTPS | | E-Commerce Website Developers | | 20 Years of Google | AI | Google Algorithms | Phishing & Compromising websites | Business Ranking in Seattle |  Smart Homes | Ruby on Rails | Web Design History | Death of Google Plus | 5G | Micro-animations & Micro-interactions | Drop shipping | Check our multi-page generator that helps create multiple landing pages | Structured Query  Language.
Yes, there are many cheaper options available, but you should know the pros and cons of cheaper website costs. Also, why cheap websites don't always deliver what you expect. Connect with one of our web design or online marketers today. Also, we ask you to read our Seattle web design company reviews and see why our customers are glad they gave us the opportunity to work for them. Call us at (425)-336-0069.
In its simplest terms, Web Design Seattle is...
Web Design in its simplest term is creating websites. It could be for yourself, and it could be for others. Anyone can create a website if they want. There are a lot of guides on YouTube that show you how to make your very own website. The difficulty of this is not too hard if you are OK at following along with someone teaching you. There are a couple of different ways to do this.
Learn the Basics
Learn how to code in a few different languages, HTML, JavaScript, and CSS, and then learn how to implement those into a website and learn how to make all that look nice. This way works just fine if you have a lot of time to spare. If you are a perfectionist and want your website to look okay for free, this might be the way to go for you.
Make your own Website
Make your very own website as a starter would be to use a website such as Wix.com, Square space.com, godaddy.com, or Weebly.com. These sites let you create a website, sometimes for free, other times for a small price, based on a template. These companies already have templates for anyone to use. These templates make it very easy to design your own website, but they're generic. Your website will probably look like a lot of personal or small-business websites because these sometimes do not have the funds for a custom website. This way of building websites is good for you if you want to create a website quickly and do not care as much about quality and uniqueness.
If you do care about quality and uniqueness, and you do not want to go through the hassle of learning how to make a website, professional web design may be the choice for you. This form of web design involves paying a professional, someone who has spent years in college learning how to make and design websites, to make a website for whatever you want, usually for your business. This is usually not cheap to do and may cost you upwards of three-thousand dollars, but it is the best way to get a successful website for a business that will appeal to customers.
History of Web Design
The first web designers used HTML to create websites.  This is an effective way to transmit information, but it doesn't usually look very pretty. Over the next years, CSS and JavaScript were introduced to the world to be used in web design. These languages allowed for nicer looking websites with a lot more detail and was a major step in the right direction for the internet. As the web developed more over the next years, and as more and more people wanted a website for themselves or their business, there became a greater need for professional web designers; people who design websites for people and businesses in exchange for money.
What do Web Designers do?
These web designers will sometimes be working for a company that has a bunch of web designers employed who create websites for whoever pays them. Other times, larger companies may hire professional web designers just to have them work on their website, keep it running, and update it when necessary. Most small businesses will just pay another company to make them a website as it is a lot cheaper than hiring another employee to do it for you. Also, there is not always a need to have your website updated constantly, which is a good thing to think about if you are thinking about hiring your own professional web designer for your company. It may be a waste of money over just paying a company to design you one.
There are a few different roles that a web developer can play in a company. There's back-end web developers, front-end web developers, and webmasters. Back-end web developers code the framework for the website that they are told to make. They try to make it easiest for other developers in their company to add pages or data to their site. Front-end web developers make everything look pretty. They do their best to make the site look nice, put whatever tools/applications they need to in the website, and fill in data/info. The webmaster is the website's babysitter. This person keeps the website up to date and makes sure everything in that website works as it is supposed to.
Different Roles
Web developers usually have a few different duties they must fulfill in their job. They usually must meet with clients to figure out what they want their website and give them an estimate. They also must make apps for their websites. These can be anything from a "shopping cart" function such as what Amazon.com has to something like a live chat for a customer website. They need to be proficient in coding in a few languages such as HTML and CSS. Sometimes there is a team of people working on websites, so web developers need to be able to communicate with them and work together with them on websites. They also need to be able to monitor how much web traffic a website is receiving in order to make sure everything is working right. Of course, all of this is based on whatever the client needs, which varies wildly from project to project.
What are some Stats on Web Design?
Currently, in the U.S., there are about 162,900 people employed in web design. In 10 years, this is projected to be 187,200. This is a fifteen percent change – 24,400 people. Web design is most definitely a growing industry. This website states that web design is growing faster than other computer occupations by two percent and twice as fast as the mean of all other occupations, which is seven percent. Unemployment for people in this career is average with unemployment for people in other careers.
Bureau of Labor Statistics
The Bureau of Labor Statistics shows that some of the best states to become a web developer are Washington, Texas, California, Wisconsin, Illinois, and most of the East Coast. This is based on the annual mean wage of web developers and the number of people employed in web design in that state. Even though this industry is growing rapidly, there are a lot of people who are trying to find a job in web development. This means that it would still be quite a bit easier to find a web development job in California than in a state like South Dakota.
The BLS states that four important qualities for web designers are Concentration, Creativity, Customer-service skills, and being Detail Oriented. If they can not concentrate, it will be hard for them to code websites for hours on end day-after-day. You must be creative in order to make websites and think of new designs to use on your website. They must be able to talk to customers because webmasters sometimes respond to user's questions and comments. They also must be Detail-oriented because if they mess up while coding, the website may not work or may have security problems.
Our Web Design Seattle Services are Not just one Task
Web designers must do many different things in their day-to-day job. If you are very good at staying focused on a task, you may be good at web design. Because it is such an easy field to get started in, before starting a college class on web design, it would probably be best to watch a couple videos on it to get started and see if you like it, because web design is not for everyone. You have to be willing to learn new programming languages and such to be able to stay ahead of the curve.
Professional web development is an exciting and relatively recent field. There are quite a few positives about going into web dev. Some companies just do on-the-job training and only require a high-school diploma but most only require 2 years of college, again, preferable to the 4 years usually necessary for a tech degree. As it is a rapidly growing field, there are always new jobs if you know what states and cities to look for them in. Finally, web design is a great field to get into and it will be a relevant and growing field for years to come.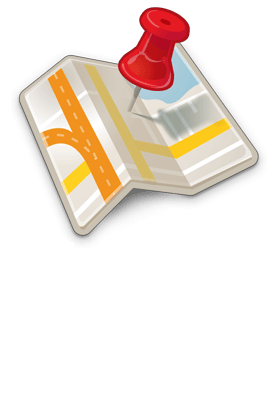 Cities where we provide Web Design for small businesses:
Like any small business or customer, you may be asking yourself why you need a website? Of course, you do! Every business no matter how small or big needs a website and more importantly online marketing services thereafter. For example, SEO will help the site be more visible and available during search results. Thus generate more website traffic and increase in sales and services! There are other factors and reasons why a web design should be built. In fact, we've summarized 12 reasons why a business should take web design seriously. Some of these include,  global and local presence, open 24/7 and out pace your competition.
We offer the best website design services, web maintenance and web support to small businesses in Seattle, Washington, and all over USA. Yes, our website builder services are available to all businesses at affordable website rates. After all, hiring competent and affordable Seattle web developers, website designers, WordPress Designers, and web builders will get your business the results without breaking your bank account! Whether you're looking for a web agency in Seattle or a website developer elsewhere? We can help. Call us at (425)-336-0069.
Every business deserves a professionally designed website
Our freelance website development services will get your business the professional presence needed! Whether it's an e-commerce website or a simple CMS in WordPress. We always deliver what our customers expect! Our professional web designing and online marketing experience have proven to be inexpensive and effective for small businesses and professionals alike.
In fact, our local web design services are not only available locally in Seattle, Washington, but all over the USA. From custom web designs, SEO and supporting Seattle businesses with our WordPress maintenance allows our agency to offer a diverse group of web services.
Local Areas we serve in Washington
Local cities where we offer web design services include Auburn, WA | Seattle, WA | Covington | Kent | Kent, WA | Federal Way | Tacoma | Olympia |  Issaquah | New Castle| Lakewood | Gig Harbor | Everett | Monroe | Mill Creek | Milton | Puyallup | Redmond | Renton | Tacoma | White Center | Vancouver | Bellingham | Seattle | Yakima | Woodinville.
If you need a new website or just looking for some website support, reach out to us, and let us help. Our agency has been recognized as the best web designers in Seattle.
Custom Web Design Solutions
How can we not mention custom web design solutions? Many of our clients opt for custom websites, due to the fact that the end result will make the business stand out from its competition. In fact, a custom website built by a professional web designer will not only result in a solid branding but allow customers to differentiate and quickly identify your services and products from your competition. Our custom web design services are available to a diverse range of businesses in many areas, such as Seattle, Renton, Bellevue, Tacoma, NY, California and globally.
Hire the best Web Design Services in Seattle, Washington
With front-end and back-end experience, our customers back us up as the best web design services. In fact, how could you possibly go wrong? In fact, our full-stack web development experience and online marketing will pave the path for your business to succeed. Contact us today at (425)-336-0069. Just a reminder, that our services are available, but not limited to Seattle, Bellevue, WA, Tacoma, Olympia, WA, New York, L.A. and all over!
Web Developers - We're not just a Web Design Agency
Our specialties are not only in web design but also in web development and online marketing. Yes, we are the full-blown agency with a one-stop service. Our web development services are not just limited to the Washington area but all over. From Bellevue, Tacoma and all the way to LA, California, NY, London, Birmingham, UK and Glyn Ebwy, Wales! Our UK web design services assist many businesses in Solihull, Birmingham, West Bromwich, and surrounding areas.
Web Agency with perfect solutions & great reviews
Our small business solutions are the perfect choice for any small to medium size business looking for results. Especially if you're looking to see your small business website grow via effective web design and online marketing. In fact, our Seattle, WA web design company has assisted many businesses in and around the Puget Sound area. But, we did not finish there, we've also helped businesses in Seattle, Issaquah, Bellevue, Tacoma, New York, and California. Let our expertise help your business expand and reach new heights!
A Top Web Design Agency with solid Web Development and Online Marketing credentials.
Online Marketing, SEO services available to small businesses in:
Our tried and tested Small Business SEO Services help outrank competitor's websites and drive traffic. In fact, ignoring our leading Seattle SEO marketing services could result in you missing online opportunities and allowing the freedom for your business to expand.
If you want to succeed online and help your business's current online standing then internet marketing is a necessity.  More importantly, we can help pave the right path in making your website successful. Our SEO Agency is a top-rated marketing agency that can help your business reach new heights, and reach its maximum potential.
Also, our SEO agency's innovative ideas, strategies, and solutions allow businesses to take the lead in their industries. From local Seattle SEO through to global presence, our custom tailor-fit solutions help businesses effectively compete. We can help your Seattle business reach that desired ranking on search results.
Following is a small list of cities where our renowned and best Seattle SEO services are available. We serve and help small businesses improve their online marketing presence via effective organic Seattle SEO and web solutions. Overall, our Seattle website SEO practices have helped many businesses gain the online exposure needed for them to attract traffic and generate sales.
Our web related services have delivered many solutions to small businesses in and around Seattle. Other local areas where our clients are include: Algona | Auburn | Kent | Bellevue | New Castle | Bellingham | Factoria, Bellevue |  Federal Way | Fife | Kent | Renton | Kirkland | Issaquah | Lakewood |  Lynnwood | Mercer Island | Marysville | Mill Creek | Olympia | Redmond | Seattle | Tacoma | Kennewick | Gig Harbor | Vancouver
Our SEO packages and marketing solutions are affordable and geared towards small businesses. In particular, businesses in and around Seattle, Bellevue, Redmond,  Snohomish, Tacoma, Kent, and Factoria Bellevue, WA continue to be our loyal customers. Our SEO company and web design firm do not just make a promise but, rather carry it out to succeed. Whether you are close to home in Seattle, or elsewhere.
Since the start of SEO, our SEO services and SEO marketers focus on organic SEO for small businesses like restaurants, distributors, professionals, doctors, dentists, and attorneys/call us for a free SEO estimate at (425)-336-0069.
Digital Marketing Services
Our digital marketing services are available in Washington and other states. Locally we assist small businesses in Puyallup,  Gig Harbor, Olympia, Bellevue, Issaquah, Kirkland, Seattle, Vancouver, Tacoma, and surrounding areas.
Internet Marketing Services
Our internet marketing services coupled with web design and SEO will get your small business website to the top of your search engine. We focus on local as well as larger markets. All the way from Seattle, Olympia, Maple Valley, Kirkland, Bellevue, Tacoma and states like Washington, California, and ones further out! We provide quality on-page SEO as well as off-page services. For example, helping to acquire customer reviews.
Organic SEO is the Perfect Solution
Yes, SEO is the best way to get your website visible online. But, you need to hire an SEO agency or SEO expert that knows what they are doing. We at Visualwebz work within guidelines set by search engines and understand terms like LSIGraph! In fact, our digital marketing strategies coupled with web design get positive results for our customers. Also, our SEO consultant services are not only local in Renton, Kent, Seattle, Ballard, Bellevue or other areas. In fact, our reach is beyond Washington and the USA!
Online Marketing Services
Our online marketing services are not just limited to Seattle, Bellevue, Renton, Tacoma or Bellingham. But we offer services to all businesses nationally and globally. Go ahead and contact one of the top digital marketing agencies near you. You'd only realize that the SEO services that they offer will be extremely costly and outside your budget. In fact, there are many SEO Companies to choose from but we ask you to check our reviews and decide why our customers chose us.
Visualwebz is not just a top Seattle web design agency but also recognized as a top advertising and marketing firm in Washington state.
Website Design - Call (425).336.0069
Explaining Web Design
Websites are a stack of information to the entire online world, whether someone likes it or not, the usage of a browser to find products, social media, or even cat videos is inevitable. Some people look to create their own website, whether it be for a business, news, or just a personal portfolio for sharing their work. Hence, the usage for web design remains the same no matter who is working on a webpage. In fact, it's composed of the same starting code HTML and ends with the same closing code /HTML. What goes in between these two, the first and the last, is based on what the person is looking for. There are many things to consider when designing a web page, and finding what a certain business needs is based on their personal taste.
Basic Components of a Webpage
There are many elements that go in between the HTML tags, such as a layout, this is what someone would need to look into when they are looking to force their product to be seen at first glance. Graphics (pictures, logos, etc) which makes website designs more friendly are needed to keep the visitor interested. In fact, graphics should be integrated well along with the layout and color theme. Lastly, for the basics, there are the fonts that represent the tone you would like to portray, and the content that would like to be displayed.
The most important thing about a website is the usability, you can have a gorgeous web page, that can scroll and be looked at over and over again, but if its lacking attraction to traffic and online presence then its pointless even getting a website designed. 
Hiring a Web Designer
When hiring a web design firm or website developer determine what you need first. For example, design the look and feel; create templates for all pages; work with a developer to code your design; fill in the content; do user testing.
Web design is a serious professional industry. There are many different coding languages that web developers use, and most of them specialize in one or several languages. In stating this we at Visualwebz LLC are able to take care of the whole process.
If your looking for website developers near you, you've come to the right place! We provide web services to the following areas, but not limited to Auburn, Algona, Milton, Seattle,  Bellingham, WA, Des Moines, Bellevue, Issaquah, Burien, Federal Way, Fife, WA, Maple Valley, Mill Creek,  Covington, WA, Des Moines, and Seatac. Des Moines and Seatac are generally neighboring cities to Kent.
Web Design Seattle & SEO services nationally
Besides providing SEO and online marketing to local businesses we also provide such services to small businesses in other states. For example, local cities include Seattle, Federal Way,  Issaquah, Kirkland, Lakewood, WA, Monroe, Olympia, Tacoma and Bellingham, WA.
Whether you're looking for a website for an attorney, small law firm, dentist, or marketing a law firm? Our web developers will deliver exactly what you want. Call Visualwebz today at (425)-336-0069.
Web Design Seattle is not just limited to Seattle, WA
Our professional Web Design Seattle services offer the best possible solutions to small businesses in and around Seattle, WA. Also, our customers continually praise our quality, and customer service, hence the reason why we have been recognized many times over. Seattle web designers deliver results that help small businesses jump to the next level. Connect with us and then decide why Visualwebz LLC is classed as top web designers in USA.