Issaquah Website Design
Issaquah Website Design and Online Marketing for small businesses since 2008.
...Impressed by the quality of the work... and continue to hire Visualwebz services in a heartbeat!"
Read more reviews.
Issaquah Website Design
Issaquah Website Design services provide clear-cut web solutions. Our web services and building websites from the ground up is no big deal for us. In fact, we have built numerous websites this way. Issaquah Website Design services provide you local as well as national solutions. In fact, we understand the local demographics very well!
Our versatile and marketing background will provide you with numerous ideas on how you can best utilize your online presence. For example, just having a pretty website will not get you, customers, especially if the site has not been designed correctly. Also, if the site has not been optimized and online marketing done in a strategic way. Remember competitors in Issaquah, WA also have plans. Don't get beaten by competition, be a step ahead with our Issaquah web design services. 
We have a wealth of experience in fostering small to medium-sized businesses and professionals. In case your wondering, we have developed, and taken care of hundreds of websites and handle SEO projects. After all, we have been operating since 2008!  and cater to startups as well as established businesses.
So if you're in the market looking for web developers and looking for a new website, website maintenance or SEO then consider Visualwebz as your online marketing agency. We can guarantee you'd be satisfied with our services! In fact, our value-added services are one of the best.
Our online marketing:
Request a web services quote: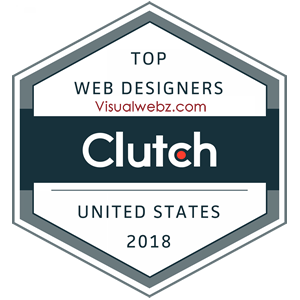 We attract traffic to your website
Regardless of the type of website you have or intend to have, we will attract qualified traffic to your website. Through our online advertising and an engaging experience, your customer's experience will result in higher conversions. Our Issaquah Website Design and online marketing strategies boast about themselves. Results that allow small businesses to thrive!
We provide a range of services to local businesses in and around Issaquah, WA, Kirkland, Redmond, and further out like Burien, WA. Contact us and let us work with you. Issaquah Website Design and web development a local company helping local businesses achieve their dreams. Be it a startup or an existing business we will help your business better perform online. We will even fix and repair a broken website!
Read what our customers are saying about the experience they had working with us. Check out reviews. Call today (425)-336-0069
Learn more about our Issaquah Website Design & Online Marketing services
Issaquah Website Design
Issaquah Website Design & Online Marketing since 2008
Delivering the best Web Design & SEO Services
Local Web Design Services
If you're looking for web design, website development, a new website or just need to revamp an existing small business website, then you've come to the right place. Notably, at Visualwebz LLC we understand business owners and the website benefits your business needs. In addition, we understand that being a website owner you will want to see immediate results. Furthermore, we can help your website reach an international, national or local customer base. Besides, we know how to get your customers to you. After all, small business websites and SEO have been our specialty since 2008!
We Deliver the Best Web Services
Our website developers specialize in delivering the best websites and nothing more. More significantly, our qualifications and experience allow us to deliver clear and concise solutions. Whether it's a simple website or one that's complex, or one that is built on PHP or ASP, we will always keep you in the loop during the whole web development process.
Immediately after the launch of your website, we will work with you in improving your online presence. For example, our SEO specialists will help drive traffic to your website. With this in mind. Visualwebz LLC is the ideal firm to hire for your next project. In fact, we will also take care of your web security - remember you will need to secure your website from hackers. Similarly, other website design services offered include website maintenance, support, and website testing.
Interested in chatting to us regarding SEO or web design? Or just have questions regarding our expertise or web design costs? Then Contact us today at 425.336.0069. You may also want to check our reviews, and learn why our customers like us! After all, our 5-star reviews clearly tell prospective customers why we stand out when it comes to service, punctuality, quality, and affordability.
Resources & Links
Our Blog covers a range of services, practices, and trends in the areas of web design and SEO.
Marketing & SEO
Web Design & Website Development
Communicate with your Customers through an Issaquah Website Design
Many customers now expect you to have a website for many reasons. To initiate a relationship with your customers and what better way than by using your website to do the following:
Quicker Responses
You'll be able to respond to them easier through emails. In fact, customers like being heard by the business owners. A website designed and utilized correctly will shows stability for any business.
More Information
A website will provide more in-depth information that you could've forgotten to share in person about your services or products.
Reviews & Trust
Give the customers the opportunity to give back any feedback. Also, reviews for your business. service and products will create a solid foundation of trust. 
Keep Connected
In fact, research has shown that customers remember your service/products if you regularly stay in touch. Mailing-lists & newsletters enforce this.