Truly a professional web design and SEO company - Federal Way Web design
Federal Way Web design is one of many areas we serve in the state of Washington. Visualwebz.com is a small business website company that has been providing web design and online marketing to small businesses based in and around Federal WA.
Federal Way Web design
Federal Way Web design or Visualwebz LLC will deliver that perfect website your business deserves. When you need to get more customers using your website you will need an optimized website. In fact, the content on your website should be perfectly aligned with what the market needs and competition is doing. Our web developers will make your website look friendly and informative as well as intuitive. Being familiar with Federal Way and Web design is a perfect marriage.
Some of the key aspects that Federal way web design incorporates in the design is the ease of the customers to get what they need. This organization on your web page will allow visitors find what they desire with great ease. Thus, increased profits The content on the website has to be true and sure as to what people are looking for. The layout of the website is supposed to provide guidance to visitors as they view the products or services. You can hire content writers to create the best content that will capture the attention of the website users when they read through your web pages. Make sure that your web design accommodates as many posts as possible in terms of articles and images.
Why Web Design with Visualwebz
Visualwebz is the best partner to succeed with when it comes to your online marketing. Most of your customers arrive on your website through a search engine such as Google, Yahoo, and Bing. Hence, effective web page content is paramount. If you are struggling to increase your profit and customer, come to us. We will support you in achieving your goal. 
Web Services for Federal Way Businesses
Web Design
SEO
Online Marketing
Our Web Design will incorporate the following:
Create and Establish an online presence
Incorporate Social Media
Design a Unique Website
Establish an Email Management System
Integrate Tools to Enable E-commerce
If you're looking for web design services or looking for a new website then consider us. We can guarantee you'd be satisfied with our services! In fact, our value-added services are one of the best. We can handle a simple web page design through to a complex e-commerce site. Be it a salon, or a vet we are experienced in all industries.
Imagine having your web design tailored to what exactly you envision in your head to be a reality. With our expert web designer and extensive knowledge of the various programming languages, we guarantee that you'd be pleased with the final outcome.
Contact us your local website developers (Federal Way SEO) and let us work with you. Federal Way SEO – Visualwebz  – The web agency with a goal in mind.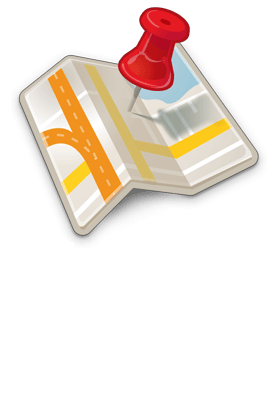 Federal Way Web design

Website Design - Call (425).336.0069
Federal Way Web design serving its local communities
If your looking for website developers near you, you've come to the right place! We provide web services to the following areas, but not limited to Seattle,  Bellingham, WA, Des Moines, Bellevue, Issaquah, Burien, Federal Way, Fife, WA, Maple Valley, Mill Creek,  Covington, WA, Des Moines, and Seatac. Des Moines and Seatac are generally neighboring cities to Kent.
Federal Way Web design a local Website Designer
Federal Way Web design also offers SEO services nationally
Besides providing SEO and online marketing to local businesses we also provide such services to small businesses in other states. For example, local cities include Federal Way,  Issaquah, Kirkland, Lakewood, WA, Monroe, Olympia, Tacoma and Bellingham, WA.
Other states
Delivering Effective Web Design & Online Marketing Services
If you're looking for web design, website development, a new website, or just need to revamp an existing small business website, then you've come to the right place. Notably, at Visualwebz LLC we understand business owners and the website benefits your business needs. In addition, we understand that being a website owner you will want to see immediate results.
Furthermore, we can help your website reach an international, national, or local customer base. Besides, we know how to get your customers to you. After all, small business websites and SEO have been our specialty since 2008!
Our customers continually praise our web design services.,check our reviews!
We Deliver Effective Web & SEO Services
Our website developers specialize in delivering the best websites and nothing more. More significantly, our qualifications and experience allow us to deliver clear and concise solutions. Whether it's a simple website or one that's complex, or one that is built on PHP or ASP, we will always keep you in the loop during the whole web development process.
Immediately after the launch of your website, we will work with you in improving your online presence. For example, our SEO specialists will help drive traffic to your website. With this in mind. Visualwebz LLC is the ideal firm to hire for your next project. In fact, we will also take care of your web security - remember you will need to secure your website from hackers. Similarly, other website design services offered include website maintenance, support, and website testing.
Interested in chatting to us regarding SEO or web design? Or just have questions regarding our expertise or web design costs? Then contact us today at (425)-336-0069. You may also want to check our reviews, and learn why our customers like us! After all, our 5-star reviews clearly tell prospective customers why we stand out when it comes to service, punctuality, quality, and affordability.
Resources & Links
Our Blog covers a range of web resources, services, practices, and trends in the areas of web design and SEO.
Marketing & SEO
Web Design & Website Development