CSS – Cascading Style Sheets – Web Design
CSS, HTML, WordPress and Online Marketing since 2008.
New Website
We create individualized custom website designs that allow businesses to expand. In fact, our carefully crafted websites are developed with a purpose and goal in mind, More Customers!
Website Maintenance
If your website is outdated and not meeting your customer needs. We will re-design and develop a functional and attractive website with a "wow" effect. It will also be optimized for more traffic!
Online Marketing / SEO
You have a website, but it's not getting the traffic or has limited online visibility. Our proven SEO strategies will enable your website to rank higher and generate sales.
CSS History
CSS is needed when developing modern websites. Without the Cascading Style Sheets, the design and layout of modern websites are tacky, plain at best. The birth of CSS started in the year of 1994. At the World Wide Web Consortium, Hakon Wium Lie and Bert Bos contributed in developing a method to style documents. Although the theory of incorporating a separate style sheet language within a web page wasn't a revolutionary idea, "Hakon saw the need for a style sheet language for the Web," since there were none applicable for practical use at the time.
The syntax of CSS published
In 1990, when Tim Berners-Lee published the syntax for the style sheets, it didn't give each browser much of an option to "best display pages to its users". Instead of letting the style sheet match each user, it gave out a strict method and a guide to the users' browsers to display a certain page in that way. No matter how much of window sizing, the Web page display, and the layout would stay the same throughout. When the Web pages were made popular by National Center for Supercomputing Applications with their Mosaic in 1993.  It was a step backward. Especially, in terms of style as it only allowed its users to change certain colors and fonts. Thus leaving not much configuration to be freed from the experience for the users.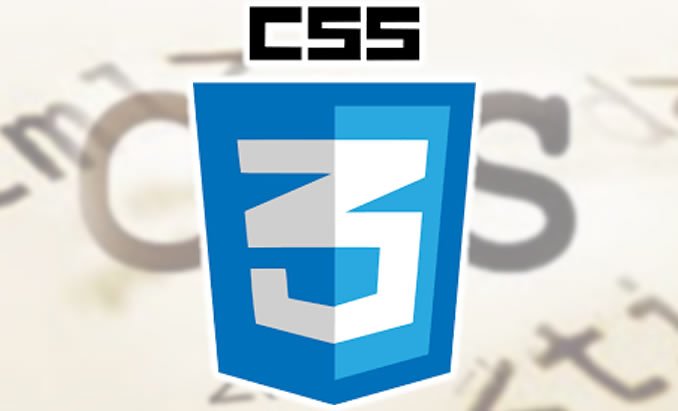 Netscape
Later, one of the programmers for NCSA Mosaic, Marc Andreessen, co-founded a new browser called Netscape. He utilized his opinions on the NCSA Mosaic and put it in to use in the Navigator. When the release of Netscape became public, Hakon published the first draft of Cascading HTML Style Sheets. This draft proposed a "simple mapping between HTML elements and presentation hints." Unlike the initial release of Time Berners-Lee's syntax for the style sheets, Hakon's proposal "provided logic to make presentation decisions based on the user's environment. For example, the Web page will display situational display depending on the size of the user's screen or the current date. Which was an ingenious method of keeping the theme of the Web page? Hence formatting the content size based on the user's screen resolution. More commonly known today as responsive design.
Hakon's proposal
In Hakon's proposal for the Style Sheets, he stated reasons why the style sheet functionality at the time was not sufficient. Håkon's reasons were that the "current stylesheets are static; they seldom change within the lifetime of a browser process. This makes the visual environment sparse", "the current stylesheets are implemented using platform-specific notations. While some may consider this to be a feature, it prohibits general mechanisms for passing styles over the web." While it is very unthinkable to imagine what web pages would look like without style sheets, it was a real struggle for developers trying to convene a universal way for the web pages to follow.
A balance between reader and author
In Hakon's 'Cascading HTML style sheets proposal, Hakon says that the style sheet that he is proposing, the scheme is balanced in the sense that it provides the author and reader with the same notation for specifying style. While the author of the Web page desires to design their Web page with a certain look and feel, the reader may have their own preferences that they have while viewing or surfing the Web. While the Hakon's proposal may not completely redefine the web designing community, it is a step towards the Web developing languages that balances the power struggle between the author and the reader like we have today.
Others besides Hakon
While Hakon's stylesheet was being proposed, he was not the only one with the proposal in mind. Rob Raisch from O'Reilly & Associates also proposed his. Raisch's proposal remained as a "set of hints or suggestions to the renderer which might be used to display particular HTML objects in the fashion the author of a document originally intended." Meaning that Raisch is making another Web page within a web page to match the suggestions for the readers to may or may not follow. Which gives power to the author and not the reader. In Raisch's proposal, he states that the Web pages should look like this, but it can also look like this.
Hakon's CSS stood out
While two ways of viewing a web page are available, it doesn't matter which way the reader prefers to view the Web page since there are only two ways to display it. Of all the details and power struggle between the author and the reader proposed by other people, the Cascade Style Sheet proposed by Hakon stood out due to the fact that it took into account that Web pages are not a one-way street that either authors or readers have the power to make a Web page look the way they want; "but that their wishes had to be combined, or 'cascaded.'"
Addressed the author-reader power struggle
Due to the fact that the Cascade Style Sheet proposal by Hakon addresses the issue of the power struggle between the author and the reader, when the next World Wide Web conference in April 1995 came around, the Cascade Style Sheet brought up a political debate on author-reader balance. The author represents argued that they had to be in ultimately in charge in cases of "legal requirements on how warning labels have to be printed and the user should not be able to reduce the font size for such warnings." While the reader side argued that because the readers have to take in the information given by the author and understand what is presented to them, the readers should have the last say.
W3C Founded
After the political debate and W3C was founded, the CSS1 was narrowly used, but the browser race has begun.
The first browser to support CSS was Internet Explorer 3 which was released in August 1996.
The second browser to support CSS was Netscape's Navigator, version 4.0.
The Navigator was a result of trying to prevent IE3 from becoming the standard browser used by many people. Due to this hasty attempt, many CSS properties could not be used in Navigator 4. Unlike Netscape's Navigator, version 4.0, Microsoft's Internet Explorer 3 reliably supported most of the CSS properties given in the CSS1 specification.  But there was one exception – the box model. What Navigator did was not implementing CSS entirely, but rather translated the CSS rules into bits and pieces of Javascript which resulted in running multiple languages to support the CSS rule. If Netscape was successful with their Navigator version 4.0, then the web pages authors would've had to write codes alongside the CSS.
Improvements in Internet Explorer
While Navigator failed to display CSS correctly, Microsoft continued to work to improve Internet Explorer. When Microsoft released IE4, they implemented a module named "Trident," which "removed many of the limitations in IE3, but also came with its own set of limitations and bugs." Although Internet Explorer did not fully support CSS1, it was capable of "dynamically changing stylistic properties," which utilizes Dynamic HTML that is an integral part of CSS.
A collaborative effort in the success of CSS
When thinking about the modern-day Web pages, it is often overlooked at how many hurdles people have overcome to publish something you can find today on the Web. Just by looking at the history of CSS, it is clear that a lot of collaborations and effort were put in place for this power struggle that was present in the past. While it was difficult for CSS to be fully implemented in the Web pages and browsers, once happened the capabilities of CSS grew even larger. In CSS 1, the main properties regarded the manner of CSS Syntax, Color and background, font and text properties, Cascade, Pseudo Classes, and Box properties. Previously stated properties are just some basic features of the Web page we see today that was proposed and developed by a lot of people in order to have CSS become the universal style sheet.
CSS Versions
By the time CSS 2.1 and CSS 3 rolled out, a lot more improvements were made. For example, in CSS 2.1 the improvements made were: Selectors, Media Types, Box Model, Visual Effects, Generated Content, Tables, and Paged Media. As CSS1 paved the ground for CSS to stand, the focus became evident in the improvements made in later versions. Lastly, in CSS3 the properties improved were: MathML, Color L3, Name Spaces, Selectors L3, Media Queries, and Style Attributes, with Generated Content, Paged Media (improvement), Transforms, Transitions, Ruby, Grid Layout, Web Animations, and Selectors L4 currently being in the development.
CSS History Summary
While impressive Web pages today that utilize multiple languages show off CSS, the development for CSS is not yet complete. Although the next level of CSS is not yet planned, we can still tell by the Level 4 Selectors within the CSS3. It is thanks to the developers and authors who implement the up-to-date CSS properties that the Web pages we see today aren't plain or tacky at best.
Delivering Effective Web Design & Online Marketing Services
Local Web Design Services
If you're looking for web design, website development, a new website, or just need to revamp an existing small business website, then you've come to the right place. Notably, at Visualwebz LLC we understand business owners and the website benefits your business needs. In addition, we understand that being a website owner you will want to see immediate results. Furthermore, we can help your website reach an international, national, or local customer base. Besides, we know how to get your customers to you. After all, small business websites and SEO have been our specialty since 2008!
Our customers continually praise about our web design services.,check our reviews!
We Deliver Effective Web & SEO Services
Our website developers specialize in delivering the best websites and nothing more. More significantly, our qualifications and experience allow us to deliver clear and concise solutions. Whether it's a simple website or one that's complex, or one that is built on PHP or ASP, we will always keep you in the loop during the whole web development process.
Immediately after the launch of your website, we will work with you in improving your online presence. For example, our SEO specialists will help drive traffic to your website. With this in mind. Visualwebz LLC is the ideal firm to hire for your next project. In fact, we will also take care of your web security - remember you will need to secure your website from hackers. Similarly, other website design services offered include website maintenance, support, and website testing.
Interested in chatting to us regarding SEO or web design? Or just have questions regarding our expertise or web design costs? Then Contact us today at 425.336.0069. You may also want to check our reviews, and learn why our customers like us! After all, our 5-star reviews clearly tell prospective customers why we stand out when it comes to service, punctuality, quality, and affordability.
Resources & Links
Our Blog covers a range of web resources, services, practices, and trends in the areas of web design and SEO.
Marketing & SEO
Web Design & Website Development
Website Design - Call (425).336.0069
If your looking for website developers near you, you've come to the right place! We provide web services to the following areas, but not limited to Auburn, Algona, Milton, Seattle,  Bellingham, WA, Des Moines, Bellevue, Issaquah, Burien, Federal Way, Olympia, Fife, WA, Maple Valley, Mill Creek,  Covington, WA, Des Moines, and Seatac. Des Moines and Seatac are generally neighboring cities to Kent.
Seattle Web development includes numerous online services including SEO and online marketing. As a result, some local areas we serve include:Washington State | Auburn | Bellevue | Eastside – Bellevue |  Bellevue Website Design – Local Website Firm | Bothell |  Des Moines | Federal Way | Fife | Issaquah | Kent | Kirkland, WA | Lacey | Lakewood |  Lynwood | Maple Valley |  Mercer Island | Marysville | Mill Creek | Seatac WA | Tacoma | Tukwila | Vancouver | Everett | Spokane | Seatac | Seattle Website Design | Renton | Seatac Airport is the main port of entry into and out of Seattle by air.
Notably, Visualwebz.com serves numerous businesses around Seattle. For example, Ballard – Small business in the Ballard area will no doubt benefit from our website's services. For example, the first-page ranking will allow your website to rank well in Google. In addition, other areas in Seattle include: Belltown |  Fremont | Madison Park | Capitol Hill | West Seattle | Queen Anne | Magnolia | Downtown Seattle | Seattle Website Design Services | Seattle | Northgate | Web Design Seattle Washington | Seattle Web Page Design | Small Biz Web Design
Online Marketing & SEO services nationally
Besides providing CSS / HTML, SEO and online marketing to local businesses we also provide such services to small businesses in other states. For example, local cities include Seattle, Federal Way,  Issaquah, Kirkland, Lakewood, WA, Monroe, Olympia, Tacoma and Bellingham, WA.
Whether you're looking for a website for an attorney, small law firm, dentist, or marketing a law firm? Our web developers will deliver exactly what you want. Call Visualwebz today at (425)-336-0069.
Other cities and states where Web Design Services such as with CSS are available :
Visualwebz has been providing individualized web design with HTML / CSS and online marketing services since 2008. Also, read our reviews and learn more about our SEO work via SEO Casy Study 1 and SEO case study II.
Cities where we provide Web Design for small businesses:
Like any small business or customer, you may be asking yourself why you need a website? Of course, you do! Every business no matter how small or big needs a website and more importantly online marketing services thereafter. For example, SEO will help the site be more visible and available during search results. Thus generate more website traffic and increase sales and services! There are other factors and reasons why web design should be built. In fact, we've summarized 12 reasons why a business should take web design seriously. Some of these include,  global and local presence, open 24/7, and outpace your competition.
We offer the best website design services, web maintenance, and web support to small businesses in Seattle, Washington, and all over the USA. Yes, our website builders and professional web designers are available to all businesses at affordable website rates. After all, hiring competent and affordable Seattle web developers, website designers, WordPress Designers, and web builders will get your business the results without breaking your bank account! Whether you're looking for a web agency in Seattle or a website developer elsewhere? We can help. Call us at (425)-336-0069.
Every business deserves a professionally designed website
Our freelance website development services will get your business the professional presence needed! Whether it's an e-commerce website or a simple CMS in WordPress. We always deliver what our customers expect! Our professional web designing and online marketing experience have proven to be inexpensive and effective for small businesses and professionals alike.
In fact, our local web design services are not only available locally in Seattle, Washington, but all over the USA. From custom web designs, SEO, and supporting Seattle businesses with our WordPress maintenance allows our agency to offer a diverse group of web services.
Local Areas we serve in Washington
Local cities where we offer web design services include Auburn, WA | Seattle, WA | Covington | Kent | Kent, WA | Federal Way | Tacoma | Olympia |  Issaquah | New Castle| Lakewood | Gig Harbor | Everett | Monroe | Mill Creek | Milton | Northbend | Puyallup | Redmond | Renton | Tacoma | White Center | Vancouver | Bellingham | Seattle | Yakima | Woodinville.
If you need a new website or just looking for some website support, reach out to us, and let us help. Our agency has been recognized as the best web designer in Seattle.
Custom Web Design Solutions
How can we not mention custom web design solutions? Many of our clients opt for custom websites, due to the fact that the end result will make the business stand out from its competition. In fact, a custom website built by a professional web designer will not only result in solid branding but allow customers to differentiate and quickly identify your services and products from your competition. Our custom web design services are available to a diverse range of businesses in many areas, such as Seattle, Renton, Bellevue, Tacoma, NY, California, and globally.
Hire the best Web Design Services in Seattle, Washington
With front-end and back-end experience, our customers back us up as the best web design services. In fact, how could you possibly go wrong? In fact, our full-stack web development experience and online marketing will pave the path for your business to succeed. Contact us today at (425)-336-0069. Just a reminder, that our services are available, but not limited to Seattle, Bellevue, WA, Tacoma, Olympia, WA, New York, L.A., and all over!
Web Developers - We're not just a Web Design Agency
Our specialties are not only in web design but also in web development and online marketing. Yes, we are a full-blown agency with a one-stop service. Our web development services are not just limited to the Washington area but all over. From Bellevue, Tacoma, and all the way to LA, California, NY, London, Birmingham, UK, and Glyn Ebwy, Wales! Our UK web design services assist many businesses in Solihull, Birmingham, West Bromwich, and surrounding areas.
Web Agency with perfect solutions & great reviews
Our small business solutions are the perfect choice for any small to medium size business looking for results. Especially if you're looking to see your small business website grow via effective web design and online marketing. In fact, our Seattle, WA web design company has assisted many businesses in and around the Puget Sound area. But, we did not finish there, we've also helped businesses in Seattle, Issaquah, Bellevue, Tacoma, New York, and California. Let our expertise help your business expand and reach new heights!
A Top Web Design Agency with solid Web Development and Online Marketing credentials.
Online Marketing, SEO services available to small businesses in:
Our tried and tested Small Business SEO Services help outrank competitor's websites and drive more traffic. In fact, ignoring our leading Seattle SEO marketing services could result in you missing many online opportunities and allowing the freedom for your business to expand. Whether it's SEO for a dentist or promoting an online event we have proven through many SEO case studies that we get it done!
If you want to succeed online and help your business's current online standing then internet marketing is a necessity.  More importantly, we can help pave the right path in making your website successful. Our SEO Agency is a top-rated marketing agency that can help your business reach new heights, and reach its maximum potential.
Also, our SEO agency's innovative ideas, strategies, and solutions allow businesses to take the lead in their industries. From local Seattle SEO through to global presence, our custom tailor-fit solutions help businesses effectively compete. We can help your Seattle business reach that desired ranking on search results.
Following is a small list of cities where our renowned and best Seattle SEO services are available. We serve and help small businesses improve their online marketing presence via effective organic Seattle SEO and web solutions. Overall, our Seattle website SEO practices have helped many businesses gain the online exposure needed for them to attract traffic and generate sales.
Our web related services have delivered many solutions to small businesses in and around Seattle. Other local areas where our clients include: Algona | Auburn | Kent | Bellevue | New Castle | Bellingham | Factoria, Bellevue |  Federal Way | Fife | Kent | Renton | Kirkland | Issaquah | Lakewood |  Lynnwood | Mercer Island | Marysville | Mill Creek | Olympia | Redmond | Seattle | Tacoma | Kennewick | Gig Harbor | Vancouver
Our SEO packages and marketing solutions are affordable and geared towards small businesses. In particular, businesses in and around Seattle, Bellevue, Redmond,  Snohomish, Tacoma, Kent, and Factoria Bellevue, WA continue to be our loyal customers. Our SEO company and web design firm do not just make a promise but, rather carry it out to succeed. Whether you are close to home in Seattle, or elsewhere.
Since the start of SEO, our SEO services and SEO marketers focus on organic SEO for small businesses like restaurants, distributors, professionals, doctors, dentists, and attorneys/call us for a free SEO estimate at (425)-336-0069.
Digital Marketing Services
Our digital marketing services are available in Washington and other states. Locally we assist small businesses in Puyallup,  Gig Harbor, Olympia, Bellevue, Issaquah, Kirkland, Seattle, Vancouver, Tacoma, and surrounding areas.
Internet Marketing Services
Our internet marketing services coupled with web design and SEO will get your small business website to the top of your search engine. We focus on local as well as larger markets. All the way from Seattle, Olympia, Maple Valley, Kirkland, Bellevue, Tacoma, and states like Washington, California, and ones further out! We provide quality on-page SEO as well as off-page services. For example, helping to acquire customer reviews.
Organic SEO is the Perfect Solution
Yes, on-page SEO and off-page SEO services are the best way to get your website visible online. But, you need to hire an SEO agency or SEO expert that knows what they are doing. We at Visualwebz work within guidelines set by search engines and understand terms like LSIGraph and how to incorporate structured data into websites! In fact, our digital marketing strategies coupled with web design get positive results for our customers. Also, our SEO consultant services are not only local in Renton, Kent, Seattle, Ballard, Bellevue, or other areas. In fact, our reach is beyond Washington and the USA!
Online Marketing Services
Our online marketing services are not just limited to Seattle, Bellevue, Renton, Tacoma, or Bellingham. But we offer services to all businesses nationally and globally. Go ahead and contact one of the top digital marketing agencies near you. You'd only realize that the SEO services that they offer will be extremely costly and outside your budget. In fact, there are many SEO Companies to choose from but we ask you to check our reviews and decide why our customers chose us.
Visualwebz is a top Seattle web design agency and recognized as a top advertising and marketing firm in Washington state.