Clark County Website Design
Clark County Website Design and Online Marketing since 2008.
Professional and Affordable
Clark County Website Design

"Visualwebz recently created a new website for us and we could not be happier with the end result.  When it came time for us to do away with our antiquated homemade website we stumbled across Rav at Visualwebz.  We reviewed Rav's existing work and then detailed out what we wanted to see in a new website.  The pricing was fair and reasonable.  It was an easy decision to move forward with Visualwebz.  Once we got started things progressed pretty quickly.  Rav easily understood what we wanted and designed things accordingly.  With just one phone call and a handful of emails, we fine-tuned every detail as things progressed.  We never felt rushed or misunderstood as we went along.  In fact, we were probably somewhat demanding and Rav continued along without a hiccup or complaint in any way.  We at New Era Tek would highly recommend Visualwebz for your website design projects."  –
Bryan LaChaine, owner of New Era Tek. www.NewEraTek.com
Visualwebz.com provides web solutions to small businesses based in and around Clark County. Solutions include search engine optimization (SEO), online marketing, Website Development, Animation. Contact us for a free no obligation consultation.
Outstanding Customer Service
Visualwebz has been delivering outstanding customer and technical services since 2008. A relatively new business that has been around for over 6 years and has continually expanded since it rolled out its first website. Yes, we are still here and will continue to be around whilst online services and websites are needed by our clients.
Support
What you get from Visualwebz is the whole package, and during the website project cycle you will expect a reliable and immediate support. You may have an existing website that may need updates, or simple re-design? We can assist you with a smooth transition and ensure that the process as smooth as possible.
The Full Solution
This Web Design & Development company offers a complete selection of web technology related services. Our products and services includes website design, online marketing,  multimedia, and I.T. consultancy. We have continued to provide our clients with cutting-edge technological and innovative solutions so that their businesses can remain competitive.
Technologically Focused
The founder has been delivering websites since 1997.  With a BSc(honors) in Computer Science. And an MSc in Logistics & Marketing, along with the addition of hands on experience along the way, a personal guarantee can be made that your final product will be delivered with your business in mind.
Looking for a Website Development Company?
Looking for a quick website design quote? If your unsure as to how the whole process works from start to finish. then we will guide you and help you understand this. We have posted some additional details on the  website development process here. Call us today for a free consultation at (425)-336-0069 or email us at info@visualwebz.com  
Cities where we provide Web Design for small businesses:
We offer the best website design services and web support available to small businesses in Washington and other states. Yes, our website builder services are available to all businesses at cheap prices. After all, hiring competent web developers, website designers, WordPress Designers, and web builders will get you the results your business needs when it comes to success. Whether you're looking for a web agency to create a new website or a website developer to fix a major issue? We can help. Call us at (425)-336-0069. 
Every business deserves a professionally designed website
Our freelance website development services will get your business the professional presence needed! Whether it's an e-commerce website in WordPress or any other type of website, we will deliver and do exactly what you expect! Our professional web designing and online marketing experience prove to be inexpensive, effective for small businesses and professionals alike.
Also, our local web design services are available nationally as well as locally in Washington state. For example local cities where we offer services in Washington include Auburn, WA | Seattle, WA | Covington | Kent | Kent, WA | Federal Way | Tacoma | Olympia |  Issaquah | New Castle| Lakewood | Gig Harbor | Everett | Monroe | Mill Creek | Milton | Puyallup | Redmond | Renton | Tacoma | White Center | Vancouver | Bellingham | Seattle. If you need a new website or just looking for some website support, reach out to us, and let us help.
Hire the best Web Design Services from Washington 
With front-end and back-end experience, our customers back us up as the best web design services. In fact, how could you possibly go wrong? After all, our full stack development experience and online marketing will pave the path for your business success. Contact us today at (425)-336-0069. Our services are available, but not limited to Seattle, Bellevue, WA, Tacoma, Olympia, WA, New York, L.A. and all over! 
Web Developers - We're not just a Web Design Agency
Our specialities don't only ly in web design, but also web development and online marketing. Yes, we are the full blown agency with a one stop service. Our web development services are not just limited to the Washington area but all over. From Bellevue all the way to LA, California and NY!
Web Agency with perfect solutions & great reviews
Our small business solutions are the perfect choice for any small to medium size business looking for results. Especially if you're looking to see your small business website grow via effective web design and online marketing. In fact, our Seattle web design company has assisted many businesses in and around the Puget Sound area. But, we did not finish there, we've also helped businesses in Seattle, Issaquah, Bellevue, Tacoma, New York, and California. Let our expertise help your business expand and reach new heights!
A Top Web Design Agency with solid Web Development and Online Marketing credentials.
Online Marketing , SEO services available to small businesses in:
Following is a list of cities where we are available to help small businesses improve their online marketing presence via effective organic SEO and web solutions.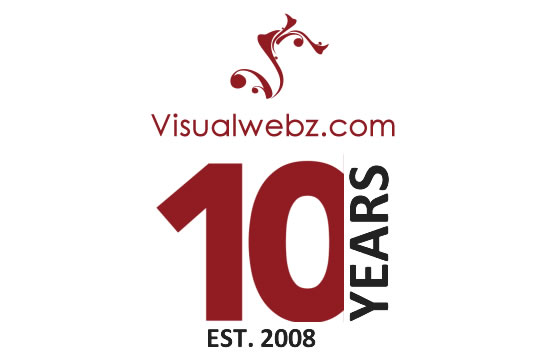 Algona | Auburn | Kent | Bellevue | New Castle | Bellingham | Factoria, Bellevue |  Federal Way | Fife | Kent | Kirkland | Issaquah | Lakewood |  Lynnwood | Mercer Island | Marysville | Mill Creek | Olympia | Redmond | Seattle | Tacoma | Kennewick | Gig Harbor | Vancouver
Our SEO packages and Online Marketing solutions are affordable and geared towards small businesses. In particular, businesses in and around Seattle, Bellevue, Redmond,  Snohomish, Tacoma, Kent, and Factoria Bellevue, WA continue to be our loyal customers. Our SEO company and web design firm do not just make a promise but, rather carries it out to succeed. Whether you are close to home in Seattle, or elsewhere.
Our SEO services and SEO marketers focus on organic SEO for small businesses like restaurants, distributors, professionals, doctors, dentists, and attorneys/call us for a free SEO estimate at (425)-336-0069. 
Digital Marketing Services
Our digital marketing services are available in Washington and other states. Locally we assist small businesses in Puyallup,  Gig Harbor, Olympia, Bellevue, Issaquah, Kirkland, Seattle, Vancouver, Tacoma, and surrounding areas. 
Internet Marketing Services
Our internet marketing services coupled with web design and SEO will get your small business website to the top of your search engine. We focus on local as well as larger markets. All the way from Seattle, Olympia, Maple Valley, Kirkland, Bellevue, Tacoma and states like Washington, California, and ones further out!
Organic SEO is the Perfect Solution
Yes, SEO is the right way to get your website and visible online. But, you need to hire an agency that knows what they are doing. We at Visualwebz work on guidelines set by search engines. Thus, getting positive results for our customers.  Also, our SEO consultant services are not only local in Renton, Kent, Seattle, Bellevue or other areas. But reach further beyond into other states!
Online Marketing Services
Our online marketing services are not just limited to Seattle, Bellevue, Renton, Tacoma or Bellingham. But we offer services to all businesses nationally. Go ahead and contact one of the top digital marketing agencies near you. Though there are many SEO Companies to choose from we ask you to check our reviews and decide why our customers prefer and chose us. 
Website Design - Call (425).336.0069
If your looking for website developers near you, you've come to the right place! We provide web services to the following areas, but not limited to Auburn, Algona, Milton, Seattle,  Bellingham, WA, Des Moines, Bellevue, Issaquah, Burien, Federal Way, Fife, WA, Maple Valley, Mill Creek,  Covington, WA, Des Moines, and Seatac. Des Moines and Seatac are generally neighboring cities to Kent.
Clark County Website Design & Online Marketing
Clark County Website Design & SEO services nationally
Besides providing SEO and online marketing to local businesses we also provide such services to small businesses in other states. For example, local cities include Seattle, Federal Way,  Issaquah, Kirkland, Lakewood, WA, Monroe, Olympia, Tacoma and Bellingham, WA.
Whether you're looking for a website for an attorney, small law firm, dentist, or marketing a law firm? Our web developers will deliver exactly what you want. Call Visualwebz today at (425)-336-0069.
Other states