Attorney Web Design
Attorney Web Design and Online Marketing since 2008.
Attorney Web Design services cater to the legal industry. At Visualwebz we focus on designing and marketing attorney websites. We have a wealth of experience and tools to help you achieve your online goals. In fact, you may be aware that all businesses, including law firms, need a website to be successful. Regardless of your online marketing goals or experience with online advertising, we can help.
Why us, your attorney website designers?
Your website is the most important marketing asset for your business We believe that it should be a unique reflection of your law firm. In fact, cookie cutter websites are not talked about at Visualwebz LLC.
We develop partnerships and conduct conversion-focused marketing that drives business development. Also, we can set up paid, organic, or content writing campaigns to drive traffic to your law site.
Free website and online marketing analysis.
After service support such as educating our customers allows them to manage their website.
We believe your website pricing should be a flat rate. You will own your website. In fact, there will be no "mysterious maintenance" expenses.
We help law firms and companies
Our attorney website designer cover::
Web design and SEO/online marketing across all sectors of the legal industry.
Small law firm: Start your own practice? Working with a small team? We already covered you.
Medium-sized law firm: We can help your medium-sized company to further develop your brand.
Large law firm: Many office locations always require a specific website design and extreme organization. Of course, we understand this.
...Impressed by the quality of the work... and continue to hire Visualwebz in a heartbeat!"
Read more reviews.
Read more on Attorney Web Design
Basics of an Attorney Web Design
An attorney in any society is an important job for it to function. What an attorney does is they advocate, advise, and counsel. When it comes to counseling, they teach and tell their clients about their legal options. Most of their work is done in a courtroom, but they do work in their offices. Attorneys not only do civil lawsuits, but they also operate and run business and organizations. Attorneys are very busy people. So they need the right system that can help get more clients and also a way to communicate with them. That is why they have specific websites made for people to contact them. At Visualwebz we specialize in this industry and help with an effective website design that delivers results.
Components of a good Attorney Web Design
Quick and Easy to Read:
Speed and content should be straight to the point. Afterall people don't have time to read unnecessary content.
Easy Access to Mobile Users:
Any Attorney web design should be built as being responsive. and mobile-friendly. Which means it's a website that can be accessed on any platform at any time. These platforms can range from your regular laptop or PC to your phone or tablet.
Being Local:
Have an Attorney website design for local presence is a must. Imagine if your business is in Bellevue, but your content is relating to Bellingham? It's very difficult you'd be found. Unless that is your the only attorney in the state specializing in a particular area of law.  Local relevance means is your business in their local area. For example, if you live in Seattle and you get to an accident. You're going to want to find an attorney in the Seattle area or close by. When creating your website you must specify which area you're located in. Being local and being able to move around to see clients are very important key aspects.
Online Marketing for any Attorney Web Design will ensure you get on the map. Effective SEO (Search Engine Optimization) will allow you to effectively compete with other law firms. Either you or someone will need to do some advertising to attract more clients and generate a good business. There are multiple ways to gain a presence online. But to start off will mean getting your attorney web design correctly structured and optimized.
Is it worth it?
Yes, it is worth it. There are a lot of attorney web design projects undergoing changes. Hence, for your law practice to succeed you need to compete. With the right web design and online marketing firm, you can establish your practice. Remember, not everyone is going to want to call you. Having a good well thought out attorney web design is going to help. It allows potential clients to view your services as being serious and professional.
Allow Visualwebz to help you with your attorney web design. Read our reviews and be the judge. Our WordPress solutions are the best in the industry. WordPress web design coupled with online marketing will no doubt be a win-win for your legal services. In addition, we also look at WordPress website problems, maybe your website is not functioning correctly?
If you already have had online marketing and now ready to get to the next level? Let us help further promote your website with the likes of rich snippets and social media.
Learn more about our Web Design & Online Marketing
Attorney Web Design
Professional Attorney Website Designers
Effective Online Marketing & Attorney Web Design
Professional Attorney Website Design Services
Contact us for all your Attorney Web Design services
Delivering the best Web Design & SEO Services
Local Web Design Services
If you're looking for web design, website development, a new website or wanting to revamp to an existing small business website, then you've come to the right place. Notably, at Visualwebz LLC we understand business owners and the website benefits your business needs. In addition, we understand that being a website owner you will want to see immediate results. Furthermore, we can help your website reach an international, national or local customer base. Besides, we know how to get your customers to you. After all, small business websites and SEO have been our specialty since 2008!
We Deliver the Best Web Services
Our website developers specialize in delivering the best websites and nothing more. More significantly, our qualifications and experience allow us to deliver clear and concise solutions. As a matter of fact, we will keep you in the loop during the whole web development process. Immediately after the launch of your website, we will work with you in improving your online presence. For example, our SEO specialists will help drive traffic to your website. With this in mind. Visualwebz LLC is the ideal firm to hire for your next project. In fact, we will also take care of your web security - remember you will need to secure your website from hackers. Similarly, other website design services offered include website maintenance, support, and website testing.
Interested in chatting to us regarding SEO or web design? Or just have questions regarding our expertise or web design costs? Then Contact us today at 425.336.0069. You may also want to check our reviews, and learn why our customers like us! After all, our 5-star reviews clearly tell prospective customers why we stand out when it comes to service, punctuality, quality, and affordability.
Resources & Links
Our Blog covers a range of services, practices, and trends in the areas of web design and SEO.
Marketing & SEO
Web Design & Website Development
Cities where we provide Web Design for small businesses:
We offer the best website design services and web support available to small businesses in Washington and other states. Yes, our website builder services are available to all businesses at cheap prices. After all, hiring competent web developers, website designers, WordPress Designers, and web builders will get you the results your business needs when it comes to success. Whether you're looking for a web agency to create a new website or a website developer to fix a major issue? We can help. Call us at (425)-336-0069. 
Every business deserves a professionally designed website
Our freelance website development services will get your business the professional presence needed! Whether it's an e-commerce website in WordPress or any other type of website, we will deliver and do exactly what you expect! Our professional web designing and online marketing experience prove to be inexpensive, effective for small businesses and professionals alike.
Also, our local web design services are available nationally as well as locally in Washington state. For example local cities where we offer services in Washington include Auburn, WA | Seattle, WA | Covington | Kent | Kent, WA | Federal Way | Tacoma | Olympia |  Issaquah | New Castle| Lakewood | Gig Harbor | Everett | Monroe | Mill Creek | Milton | Puyallup | Redmond | Renton | Tacoma | White Center | Vancouver | Bellingham | Seattle. If you need a new website or just looking for some website support, reach out to us, and let us help.
Hire the best Web Design Services from Washington 
With front-end and back-end experience, our customers back us up as the best web design services. In fact, how could you possibly go wrong? After all, our full stack development experience and online marketing will pave the path for your business success. Contact us today at (425)-336-0069. Our services are available, but not limited to Seattle, Bellevue, WA, Tacoma, Olympia, WA, New York, L.A. and all over! 
Web Developers - We're not just a Web Design Agency
Our specialities don't only ly in web design, but also web development and online marketing. Yes, we are the full blown agency with a one stop service. Our web development services are not just limited to the Washington area but all over. From Bellevue all the way to LA, California and NY!
Web Agency with perfect solutions & great reviews
Our small business solutions are the perfect choice for any small to medium size business looking for results. Especially if you're looking to see your small business website grow via effective web design and online marketing. In fact, our Seattle web design company has assisted many businesses in and around the Puget Sound area. But, we did not finish there, we've also helped businesses in Seattle, Issaquah, Bellevue, Tacoma, New York, and California. Let our expertise help your business expand and reach new heights!
A Top Web Design Agency with solid Web Development and Online Marketing credentials.
Online Marketing , SEO services available to small businesses in:
Following is a list of cities where we are available to help small businesses improve their online marketing presence via effective organic SEO and web solutions.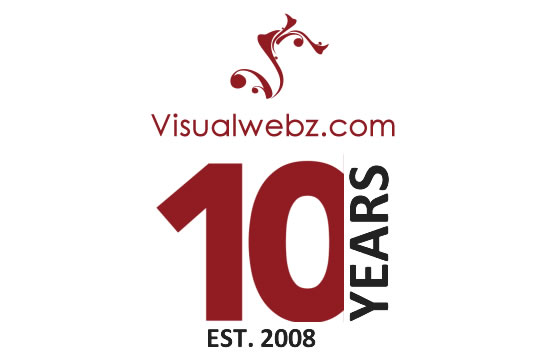 Algona | Auburn | Kent | Bellevue | New Castle | Bellingham | Factoria, Bellevue |  Federal Way | Fife | Kent | Kirkland | Issaquah | Lakewood |  Lynnwood | Mercer Island | Marysville | Mill Creek | Olympia | Redmond | Seattle | Tacoma | Kennewick | Gig Harbor | Vancouver
Our SEO packages and Online Marketing solutions are affordable and geared towards small businesses. In particular, businesses in and around Seattle, Bellevue, Redmond,  Snohomish, Tacoma, Kent, and Factoria Bellevue, WA continue to be our loyal customers. Our SEO company and web design firm do not just make a promise but, rather carries it out to succeed. Whether you are close to home in Seattle, or elsewhere.
Our SEO services and SEO marketers focus on organic SEO for small businesses like restaurants, distributors, professionals, doctors, dentists, and attorneys/call us for a free SEO estimate at (425)-336-0069. 
Digital Marketing Services
Our digital marketing services are available in Washington and other states. Locally we assist small businesses in Puyallup,  Gig Harbor, Olympia, Bellevue, Issaquah, Kirkland, Seattle, Vancouver, Tacoma, and surrounding areas. 
Internet Marketing Services
Our internet marketing services coupled with web design and SEO will get your small business website to the top of your search engine. We focus on local as well as larger markets. All the way from Seattle, Olympia, Maple Valley, Kirkland, Bellevue, Tacoma and states like Washington, California, and ones further out!
Organic SEO is the Perfect Solution
Yes, SEO is the right way to get your website and visible online. But, you need to hire an agency that knows what they are doing. We at Visualwebz work on guidelines set by search engines. Thus, getting positive results for our customers.  Also, our SEO consultant services are not only local in Renton, Kent, Seattle, Bellevue or other areas. But reach further beyond into other states!
Online Marketing Services
Our online marketing services are not just limited to Seattle, Bellevue, Renton, Tacoma or Bellingham. But we offer services to all businesses nationally. Go ahead and contact one of the top digital marketing agencies near you. Though there are many SEO Companies to choose from we ask you to check our reviews and decide why our customers prefer and chose us. 
Website Design - Call (425).336.0069
Attorney Web Design for Law Firms
If your looking for website developers near you, you've come to the right place! We provide web services to the following areas, but not limited to Algona, Auburn, Bellingham, WA, Des Moines, Bellevue, Burien, Federal Way, Fife, WA, Covington, WA, Des Moines, and Seatac. Des Moines and Seatac are generally neighboring cities to Kent.
Attorney Web Design & SEO services nationally
Besides providing SEO and online marketing to local businesses we also provide such services to small businesses in other states. For example, local cities include Federal Way, Tacoma,  Issaquah, Kirkland, Lakewood, WA, Monroe, Olympia, Tacoma and Bellingham, WA.
Other states
Attorney Web Design will get your law firm the professional visibility it needs to compete online. Our expertise in web design is aimed at all types of small businesses, from dentists right through to attorneys.