Correctly Advertising Online
Advertising online can be a job in itself. Have you ever wanted to get people to check out your website so you can get sales or just get people to just go to your site? Do you find this a hard and difficult task? This was a problem I once had when I tried to get into online marketing. I was confused and lost on what to do and where to start because I wasn't getting people to my website in every way I tried. I just needed some help. So whether you have the same issue or just need to get people to your website.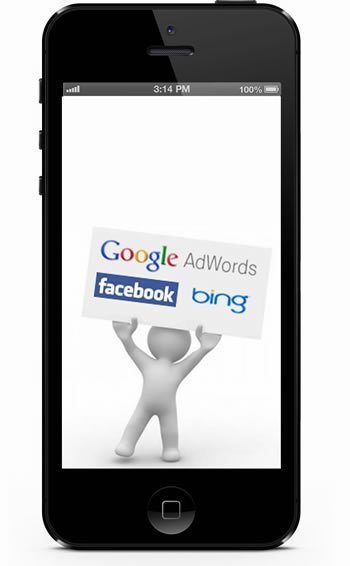 Whether you have the money or not, you will find a way to advertise your business online. I'll give three free ways to get advertisements out there, and three costly and as I say more effective ways to do it. You get what you pay for. Anyways you can pick and choose which one you like better or just do a mixture of them. The effort of advertising online can result in numerous small business website benefits whether or not you use an SEO specialist or website designer. It must be noted that some of these approaches may require you to have some web skills, hence why hiring a website developer is an alternative to you doing this by yourself.
Advertising online is a no-brainer
It's simple and people use it on a daily basis. If you guessed social media you're very right. Almost everyone has a social media account and uses it daily or hourly whether it's Snapchat, Facebook, Twitter, Instagram,(ref: Facebook vs Google), etc. You connect with people and it makes sharing your information very easy. Best of all it's free. All you have to do is tell a little about your website, give a link, and ask people to share with their family and friends. You'll be amazed at how far and fast the word can spread. Every business should have one and is a good way to advertise your business online so I suggest you use and embrace social media.
The second freeway for advertising online takes much longer is blogging but the rewards can be immense! This would entail writing a blog or making Vlogs or a mixture of them. I'm pretty sure you know what a blog is, and you might be wondering what is a Vlog. A Vlog is a video blog. I'm sure you've seen them on YouTube. You need to build followers on these options that why they take time. You need to include video (for Vlog) or writing on your blog that your followers read or watch on at least a weekly basis. The video or writing has to do with the content of your website and things your followers can get for there, and why your site is the best out there. You can get your followers very interested by having giveaways. I suggest you have giveaways at least once a month. That can also bring in new followers. This is a good free way for you if you're patient because it may take a while to obtain a good number of followers.
Online Communities
Another freeway to advertising online is by joining relevant online communities (forums). People on forums usually have a topic they talk about. This is called a niche. You need to find a forum that talks about the same thing on your website. Let's say your website talks about sports basketball, and your site sells basketball equipment. Your niche would be something like basketball. You find a forum that talks about basketball. Subsequently, you then build your status on the forum and get the people to trust you. This does require some effort, you can't just post a little about your website and give a link. This would result in you getting banned from the forum. Trust will need to be earned in that community. "Passively promote your business by putting a link in your signature or mentioning it only when the context is appropriate." The people in the forum can then check your site and feel safe as they do it.
Email Marketing
Now onto the methods which require payments for advertising Online. First on this list would be email marketing. Although you could technically do this for free it would be like trying to use many wires that are tangled together and trying to use it as if everything is fine, you get the idea it would not be a stable situation and would be inefficient which is why email marketing has a price on it some are lenient such as MailChimp but there are many restrictions to the amount you can email and it comes without the auto-reply which is a must if you intend on having a successful online business. The average cost to email market is $300 this includes unlimited contacts, emails sent, and but not limited to auto-replies. Your email list is gold and one of the main ways to outreach to your consumers also said to be the marketing strategy with the highest return on investment.
Video Marketing
This is different from Vlogs. These are professional videos. The average cost of video marketing is approximately $500 this includes camera costs, tools, video tools, editors, etc. This form of marketing is favored by 44% of consumers and also if you think about it watching an advertisement gets many of us depending on how good the video advertisement is. Say for instance you see a commercial of a tool that you need. You will automatically start looking at it and becoming interested but that is also the case for many advertisements but video advertisements have the ability to stick with you throughout the day pushing you to think about it more causing you to go and buy the product. Video marketing is a great form of marketing for the 44% so if you decide to video market be sure to make it something catchy that sticks with the consumer long after their encounter with the advertisement.
Social Media Services
The third way for advertising online requires a payment to various social media services. This is different than the one above because you can use celebrities and Facebook ads. You'll use social media promotions as a means to promote your product to gain more consumers which are obviously what you intend to do if you are in any tense marketing. The average cost of social media marketing is around $200 for one post. Bear in mind that you should promote your best content with paid ads. Another option is celebrities. You can pay them and ask for a shout out. This is easy because they usually have humongous fan bases. The beauty of social media promotion is that it can be used to improve both your public relations as well as your content marketing simply by asking for a response. To generate feedback and push forward engagement on social media, including content that compels readers to respond. Gaining response and feedback is the single most effective way to promote social media presence. Your social media presence will launch your online career exponentially so focus on that if you can afford it.
Finally thoughts on Advertising Online
The tips given in this article on online advertising and marketing are nothing short of effective. If you use the strategies in this paper you are bound to find a breakthrough to expand on this when using these strategies if used effectively they will help you gain traction and build a list of consumers quicker leading to more interaction and sales in the future, without doubt, this will be faster than you can comprehend and before you know it you will have a large list of leads to follow up on and your online business will be booming.
Furthermore, the strategies you choose to invest in may be different, and they probably should be, as every business and target audience is different. What works for one group may fall flat with another, which is why research and repetitive testing are so important. As we said in the introduction you get what you pay for and that goes for your effort also so just because you put in money don't think the money will patch up your lack of willingness to put in the effort this cannot be stressed enough as to how important your effort is. So that being said we hope that this had helped you get an idea on what you need to market online like the best in the game. Remember its not the end of the road after starting your website, in fact, the journey has just begun.
Visualwebz can help you in meeting your online marketing targets.

Delivering the Web Design & SEO Services
Local Web Design Services
If you're looking for web design, website development, a new website or just need to revamp an existing small business website, then you've come to the right place. Notably, at Visualwebz LLC we understand business owners and the website benefits your business needs. In addition, we understand that being a website owner you will want to see immediate results. Furthermore, we can help your website reach an international, national or local customer base. Besides, we know how to get your customers to you. After all, small business websites and SEO have been our specialty since 2008!
We Deliver the Best Web Services
Our website developers specialize in delivering the best websites and nothing more. More significantly, our qualifications and experience allow us to deliver clear and concise solutions. Whether it's a simple website or one that's complex, or one that is built on PHP or ASP, we will always keep you in the loop during the whole web development process.
Immediately after the launch of your website, we will work with you in improving your online presence. For example, our SEO specialists will help drive traffic to your website. With this in mind. Visualwebz LLC is the ideal firm to hire for your next project. In fact, we will also take care of your web security - remember you will need to secure your website from hackers. Similarly, other website design services offered include website maintenance, support, and website testing.
Interested in chatting to us regarding SEO or web design? Or just have questions regarding our expertise or web design costs? Then Contact us today at 425.336.0069. You may also want to check our reviews, and learn why our customers like us! After all, our 5-star reviews clearly tell prospective customers why we stand out when it comes to service, punctuality, quality, and affordability.
Resources & Links
Our Blog covers a range of services, practices, and trends in the areas of web design and SEO.
Marketing & SEO
Web Design & Website Development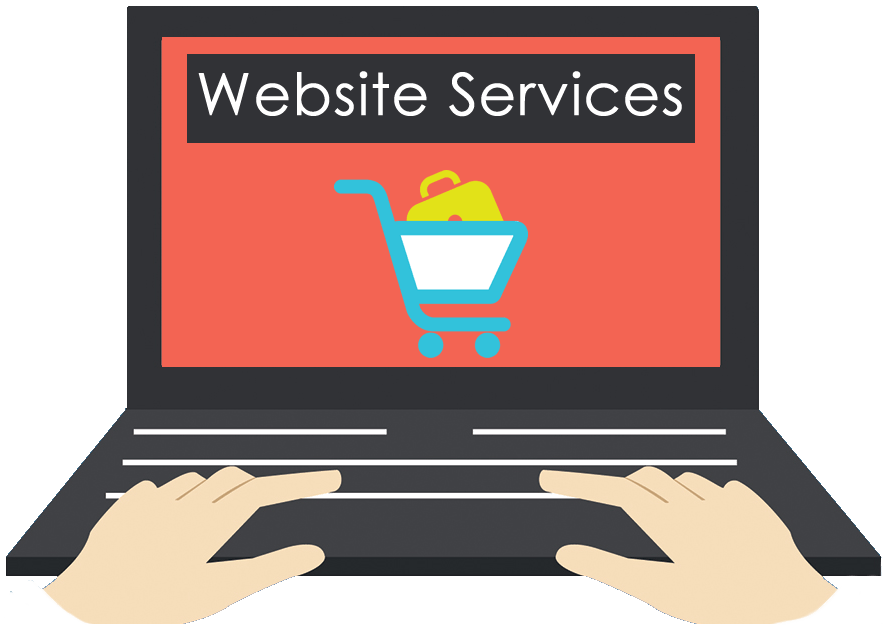 Advertising Online with Visualwebz.com
Cities where we provide Web Design for small businesses:
We offer the best website design services, web maintenance and web support to small businesses in Seattle, Washington, and all over USA. Yes, our website builder services are available to all businesses at affordable website rates. After all, hiring competent and affordable Seattle web developers, website designers, WordPress Designers, and web builders will get your business the results without breaking your bank account! Whether you're looking for a web agency in Seattle or a website developer elsewhere? We can help. Call us at (425)-336-0069.
Every business deserves a professionally designed website
Our freelance website development services will get your business the professional presence needed! Whether it's an e-commerce website or a simple CMS in WordPress. We always deliver what our customers expect! Our professional web designing and online marketing experience have proven to be inexpensive and effective for small businesses and professionals alike.
In fact, our local web design services are not only available locally in Seattle, Washington, but all over the USA. From custom web designs, SEO and supporting Seattle businesses with our WordPress maintenance allows our agency to offer a diverse group of web services.
Local Areas we serve in Washington
Local cities where we offer web design services include Auburn, WA | Seattle, WA | Covington | Kent | Kent, WA | Federal Way | Tacoma | Olympia |  Issaquah | New Castle| Lakewood | Gig Harbor | Everett | Monroe | Mill Creek | Milton | Puyallup | Redmond | Renton | Tacoma | White Center | Vancouver | Bellingham | Seattle.
If you need a new website or just looking for some website support, reach out to us, and let us help.
Custom Web Design Solutions
How can we not mention custom web design solutions? Many of our clients opt for custom websites, due to the fact that the end result will make the business stand out from its competition. In fact, a custom website built by a professional web designer will not only result in a solid branding but allow customers to differentiate and quickly identify your services and products from your competition. Our custom web design services are available to a diverse range of businesses in many areas, such as Seattle, Renton, Bellevue, Tacoma, NY, California and globally.
Hire the best Web Design Services in Seattle, Washington
With front-end and back-end experience, our customers back us up as the best web design services. In fact, how could you possibly go wrong? In fact, our full-stack web development experience and online marketing will pave the path for your business to succeed. Contact us today at (425)-336-0069. Just a reminder, that our services are available, but not limited to Seattle, Bellevue, WA, Tacoma, Olympia, WA, New York, L.A. and all over!
Web Developers - We're not just a Web Design Agency
Our specialties are not only in web design but also in web development and online marketing. Yes, we are the full-blown agency with a one-stop service. Our web development services are not just limited to the Washington area but all over. From Bellevue, Tacoma and all the way to LA, California, NY, London, Birmingham, UK and Glyn Ebwy, Wales! Our UK web design services assist many businesses in Solihull, Birmingham, West Bromwich, and surrounding areas.
Web Agency with perfect solutions & great reviews
Our small business solutions are the perfect choice for any small to medium size business looking for results. Especially if you're looking to see your small business website grow via effective web design and online marketing. In fact, our Seattle, WA web design company has assisted many businesses in and around the Puget Sound area. But, we did not finish there, we've also helped businesses in Seattle, Issaquah, Bellevue, Tacoma, New York, and California. Let our expertise help your business expand and reach new heights!
A Top Web Design Agency with solid Web Development and Online Marketing credentials.
Website Design - Call (425).336.0069
If your looking for website developers near you, you've come to the right place! We provide web services to the following areas, but not limited to Auburn, Algona, Milton, Seattle,  Bellingham, WA, Des Moines, Bellevue, Issaquah, Burien, Federal Way, Fife, WA, Maple Valley, Mill Creek,  Covington, WA, Des Moines, and Seatac. Des Moines and Seatac are generally neighboring cities to Kent.
Advertising Online & SEO services nationally
Besides providing SEO and online marketing to local businesses we also provide such services to small businesses in other states. For example, local cities include Seattle, Federal Way,  Issaquah, Kirkland, Lakewood, WA, Monroe, Olympia, Tacoma and Bellingham, WA.
Whether you're looking for a website for an attorney, small law firm, dentist, or marketing a law firm? Our web developers will deliver exactly what you want. Call Visualwebz today at (425)-336-0069.
Other states where we offer Advertising Online
Contact Visualwebz for all your Online Advertising needs. We know that reviews matter, hence ask you to check what our clients are saying about us. Click here for Visualwebz testimonials.
Online Marketing, SEO services available to small businesses in:
Following is a list of cities we serve and help small businesses improve their online marketing presence via effective organic Seattle SEO and web solutions. Overall, our Seattle website SEO practices have helped many businesses gain the online exposure needed for them to attract traffic and generate sales.
Our web related services have delivered many solutions to small businesses in and around Seattle. Other local areas where our clients are include: Algona | Auburn | Kent | Bellevue | New Castle | Bellingham | Factoria, Bellevue |  Federal Way | Fife | Kent | Renton | Kirkland | Issaquah | Lakewood |  Lynnwood | Mercer Island | Marysville | Mill Creek | Olympia | Redmond | Seattle | Tacoma | Kennewick | Gig Harbor | Vancouver
Our SEO packages and marketing solutions are affordable and geared towards small businesses. In particular, businesses in and around Seattle, Bellevue, Redmond,  Snohomish, Tacoma, Kent, and Factoria Bellevue, WA continue to be our loyal customers. Our SEO company and web design firm do not just make a promise but, rather carry it out to succeed. Whether you are close to home in Seattle, or elsewhere.
Since the start of SEO, our SEO services and SEO marketers focus on organic SEO for small businesses like restaurants, distributors, professionals, doctors, dentists, and attorneys/call us for a free SEO estimate at (425)-336-0069.
Digital Marketing Services
Our digital marketing services are available in Washington and other states. Locally we assist small businesses in Puyallup,  Gig Harbor, Olympia, Bellevue, Issaquah, Kirkland, Seattle, Vancouver, Tacoma, and surrounding areas.
Internet Marketing Services
Our internet marketing services coupled with web design and SEO will get your small business website to the top of your search engine. We focus on local as well as larger markets. All the way from Seattle, Olympia, Maple Valley, Kirkland, Bellevue, Tacoma and states like Washington, California, and ones further out! We provide quality on-page SEO as well as off-page services. For example, helping to acquire customer reviews.
Organic SEO is the Perfect Solution
Yes, SEO is the best way to get your website visible online. But, you need to hire an agency that knows what they are doing. We at Visualwebz work within guidelines set by search engines. Thus, getting positive results for our customers. Also, our SEO consultant services are not only local in Renton, Kent, Seattle, Ballard, Bellevue or other areas. In fact, our reach is beyond Washington and the USA!
Online Marketing Services
Our online marketing services are not just limited to Seattle, Bellevue, Renton, Tacoma or Bellingham. But we offer services to all businesses nationally and globally. Go ahead and contact one of the top digital marketing agencies near you. You'd only realize that the SEO services that they offer will be extremely costly and outside your budget. In fact, there are many SEO Companies to choose from but we ask you to check our reviews and decide why our customers chose us.
Visualwebz is not just a top Seattle web design agency but also recognized as a top advertising and marketing firm in Washington state.