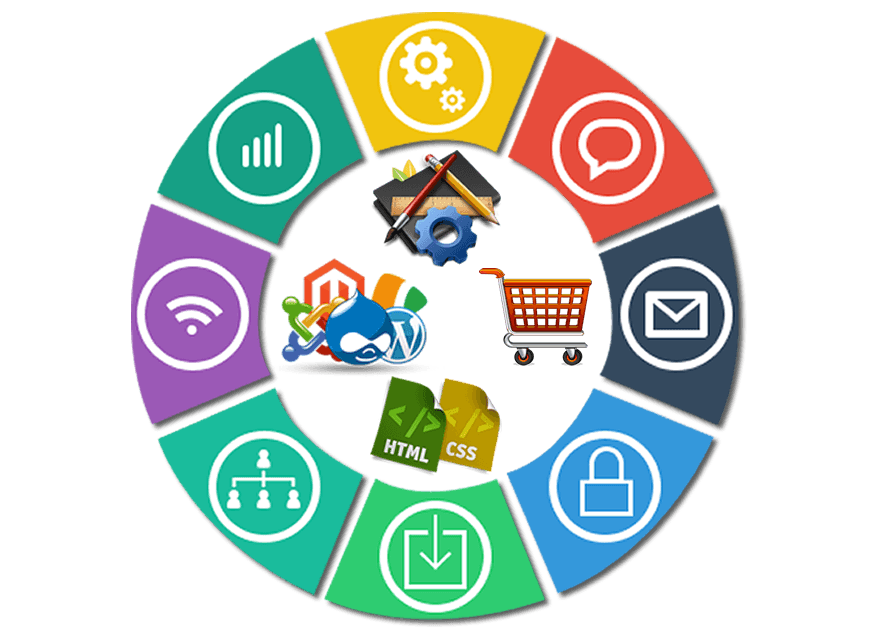 E-Commerce Websites
At Visualwebz we believe we have mastered the science behind web design. Our web design services include e-Commerce Websites. Websites can be  built using a number of different CMS (Content Management Systems) such as WordPress, Joomla, and Drupal. E-Commerce websites will have fully integrated payment system. There are many payment gateways to choose from, for example Authorize.Net or Paypal. We have highlighted numerous options available at website choices.
Custom Database Driven Website Solutions
We specialize in custom website services where website solutions are unique to each and every customer. Such solutions may include websites being developed ground up using technologies such as PHP, ASP.Net (Microsoft). Such solutions are best suited for businesses with unique needs, this could also include interactive web pages being built. If you have specific business requirements or even a vision? contact Visualwebz and we will work with you and give you the various options available to move forward.
HTML / CSS Websites and Animation!
Websites designed using HTML / CSS are found to be the most affordable. But, will have limitations. Did we forget, we also specialize in animation. May be your looking to launch a new promotion with an animation? We specialize in best practices in animation. Contact us today, and lets sit down and plan a storyboard!