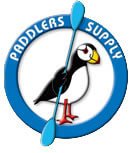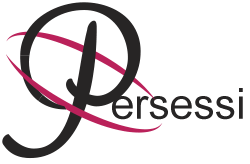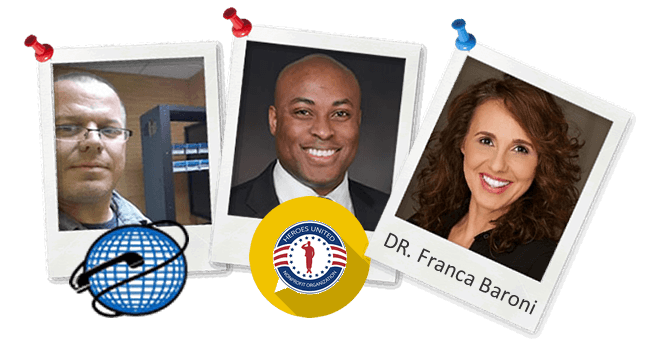 Some reviews our clients have given for our web services and professional web development. Feel free to contact them directly. Also, Additional testimonials and references are available upon request. Testimonials are available under our websites developed tab, here you can view the projects completed and what our customers have to say.

I presented this website design company with background and information on our company and was presented with a word press website that blew our minds. The incorporation of information was a perfect match to our mission and fits perfectly within our vision. It was exactly what we wanted to see.

They responded to emails at incredible speed, and was very understanding to our goals and needs. The website was completed within schedule and we were able to move forward with our marketing plan on schedule. Along the way, I was able to trust that all my needs would be met, which they were, the first time.

I would recommend VisualWebz to any business or personal needs, small to large. Additionally, I learned quite a few things about this process and look forward to a long lasting relationship with this company.
Visualwebz recently created a new website for us and we could not be happier with the end result.  When it came time for us to do away with our antiquated homemade website we stumbled across Rav at Visualwebz.  We reviewed their existing work and then detailed out what we wanted to see in a new website.  The pricing was fair and reasonable.  It was an easy decision to move forward with Visualwebz.  Once we got started things progressed pretty quickly.  Rav easily understood what we wanted and designed things accordingly.  With just one phone call and a handful of emails we fine-tuned every detail as things progressed.  We never felt rushed or misunderstood as we went along.  In fact, we were probably somewhat demanding and Rav continued along without a hiccup or complaint in any way.  We at New Era Tek would highly recommend
Visualwebz.com for your website design projects."
VisualWebz, is absolutely AMAZING!  I have worked with other web builders and they in no way compare to VisualWebz, expertise, professionalism, and amazing ability to create and knock out a stellar brand new website exactly designed to meet my needs and professional presence on the web!  The other remarkable service that  in no way expected that the delivery of the professorially designed product was done amazingly fast! Which is critical in the demanding marketplace of being able to serve potential clients with a robust web presence that gives me complete confidence in the services provided!  I am going to promote VisualWebz with every chance I have when consulting or speaking with someone whom is interested in bringing excellence in there presence on the web!  Thanks, VisualWebz, you ROCK!!!
Visualwebz has been an integral partner in helping us with our web site for many years. He has been able to trouble shoot and resolve any issues we have in a time sensitive matter. Whatever it is – he has the capability to research. troubleshoot, create and resolve. As owners of a Wedding Site, our back end of our site is critical to process bridal leads to our customers. They staff helped  maintain, correct many key elements of our back end of our web site. His follow up as a php programmer for our site for many years – underlines his professionalism, plus is ability to fully understand our needs – further indicates his reliability – in which, he is always the first person we always contact. We fully recommend his services to any company – that seeks such a person with his executive professionalism.
We provided Visualwebz with the website design we wanted and he has translated it into our web presence. He made sure to help us in achieving the outcome we envisioned and is still taking care of changes that we come up with. He no doubt provided other options, but were were very persistent  of the type of layout and functionalities we wanted

Thank you Rav!
The best. His prices are reasonable, his knowledge of web services are great, and his ability to finish the job are the most important part of what he offers.
I contacted other web designers, but none measured up to the professional standards and quality service that this company exhibits. They are prompt, and always delivers on a time. Be it a new website or regular website maintenance I fully recommend the services offered, plus the website design, website maintenance rates are very competitive!."
I am BEYOND happy with the site VisualWebz designed for my dog walking business. My initial inquiry was met with a prompt response, great communication and a fair estimate.
Throughout the process, Visualwebz worked with me, gave me options and feedback. Was tolerant of my constant mind-changing on lay-out and  the  completed site looks phenomenal. I LOVE IT!!!
I highly recommend working with VisualWebz!
This web design company is the third web company I've worked with, and has by far been the best. He understands the needs of our company, gives proactive advice, completes the work in a timely manner, and most importantly, does it with excellence. They always look for ways to improve your site, and give suggestions. Outstanding.
VisualWebz has been fantastic to work with and I highly recommend calling them, and to assist you in creating a website tailored to your needs. They turned my vision into a reality. VisualWebz created a national database and website for my online company, including graphics and SEO. I look forward to a long term relationship and will work with them to manage my website going forward. Thanks!"
We have been working with Visualwebz since Jan. 08. We needed a local resource to help keep my website updated. We are very happy with the speed and the value I receive. In addition, Visualwebz has set up a "reservations collection device" that helps our events manager handle reservations for our in-store events. This was done quickly and reasonably. We feel confident in working with this new resource and know that I am tapping into a small subset of the knowledge available. Visualwebz has been proactive in recommending changes and ways to enhance our website.
Visualwebz provided excellent, prompt and professional service and were able to quickly solve a problem that other WordPress technicians could not. I was impressed by the quality of the work and would hire Visualwebz again in a heart beat!
Governance & Law for a Heart-intelligent Society
Public Heart
Seattle
I came to Visualwebz needing a site to go up in very short order. They delivered. There were several phone calls and over 50 emails during a compressed time frame. My needs were quickly identified and matched to a website format that was visually appealing and highly functional. I could not be more impressed with the work-ethic and quality of work demonstrated by the pros at Visualwebz. My startup business now has a sleek, smart website and I am looking forward to continuing to use Visualwebz for modifications and maintenance of the site. I highly recommend Visualwebz.

-Sober Companion Seattle
Visualwebz, LLC has exceeded our expectations. They really understood our needs and came up with amazing creative solutions for our site. Books4charities needed a successful and a strong website to support its mission, fundraising campaign, and donor efforts supporting our Veterans. Thank you to the team for your professionalism, proactive approach and ongoing support. Choosing Visualwebz to create our website was one of the best things we could do and we are grateful for the experience. I highly recommend Visualwebz to everyone.

Serving Our Nation's Veterans
Visualwebz LLC has built and maintained websites for numerous businesses  that incorporate warehouses, distributors and manufacturing processes (Esspresso Supply,  Seattle Mistubishi Fuso, All Indian Spice,  SemiConductor Equipment) to online website services such as Shared Business Space. Other websites designed and developed include professionals such as accountants and tax return specialists, attorneys, doctors (Plastic Surgery, Actus LawGroup, Sound Tax Consulting, Law Offices of Richards). You may also view an extensive list of some of the varying websites built at websites developed, such as  Entertainment sites for bands and  musicians, wedding planners websites, and blind cleaning websites.
Click here if your looking for a quick website design quote? If your unsure as to how the whole process works from start to finish. then we will guide you and help you understand this. You may also want to read about the website development process we have posted here.