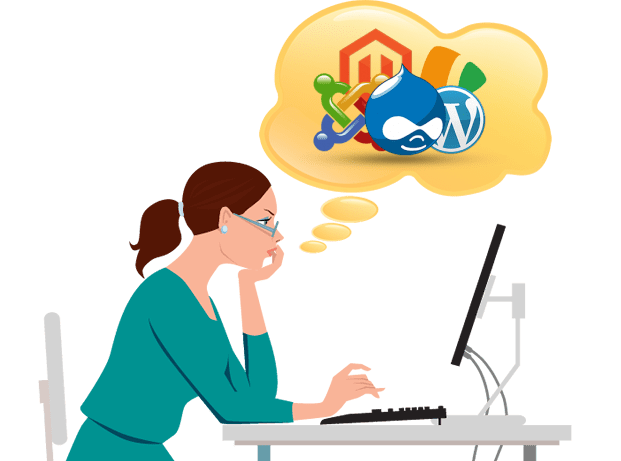 Website Choices...
What type of website do you need? This will depend on your individual business requirements. This page answers some questions you may have regarding a website choice.
Website Choices and what you should be familiar with:
Website choices can sometimes be a bit overwhelming. Especially when there are just so many to choose from, ranging from a standard informational WordPress site through to a custom shopping cart system. With any type of project, including website development, we believe we have the best practices in animation and mastered the web design science!
We will aid you in making the right choice. The first thing you would need to ask yourself would be to understand the purpose of your website. Will you be selling services, or will the website be just informational? Will you need control? The list below provides additional information on the type of websites available and technologies you need to be aware of prior to making any website choices.
Though cost may be a big factor, it is highly recommended that you understand where your business will be in a few years. This will help in terms of not going through a complete redesign of your website as the technology it was built on cannot handle your business growth. Questions you would ask yourself would be, will the customer base increase, will more products be added to your product line or will you be branching into other areas? Such up front planning would save you the headache and additional costs. We will walk through and provide options in terms of scale ability  and potential future costs you could incur due to your business needs. We have have built hundred's or websites for most industries.
The right website choice start s here...
Web Design Agency Established in 2008
Content Management Systems
A Content Management System (CMS) is a web-based tool that allows any authorized user to edit, add and delete content.  The benefit of having such a feature is to enable the day-to-day maintenance to be handled by the client. The simplicity varies between different systems, where WordPress is probably rated as one of the simplest website choices available. You will be provided by an editor 'What You See Is What You Get'. The likes of WordPress and Joomla do make it easier and quicker to publish content on any website. A note of caution, depending on your computer literacy, some editors may be easier to use than others. Overall CMS provides the ability to create new content, add content, insert images and basically control what is viewed on the web site.
---
You may also want to consider purchasing pre-built CMS templates, which will no doubt bring the cost of development down.
Static Websites vs CMS
Static websites
Cheap and quick.
Any web host will work.
Updates are difficult and usually require a web master.
Design is difficult to change, and a re-design will be needed.
SEO is fairly easy to implement.
Static websites will not use a database, but will utilize HTML/CSS and a server side scripting language such as PHP.
Most web developers are able to build these types of websites.
CMS websites
Content is stored in a database.
Numerous open sources choices (free).
User is able to update content.
Specific hosting requirements are needed.
Easier to manage ad campaigns and track traffic from the back end.
Website could cost more than a static site (Dependent on features, functionality and design).
User is able to blog.
There are many content management systems. Learn more about Joomla vs Drupal or view CMS Websites we have designed.
SEO is relatively easy to implement. Read this article on SEO Optimization for WordPress and Joomla Websites.
E-Commerce Website Choices
There are many e-commerce platforms available. Solutions are available using Shopify through to a more advanced Magento platform. WordPress can also be used as a framework for an e-commerce website.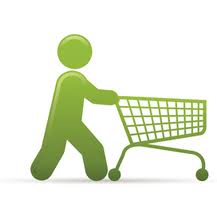 The cost of such platforms varies from a one time cost to a monthly charge. There will also be a percentage charge per transaction to monthly and annual costs. Such transaction costs are determined based on the amount of sales as well as the merchant account being set up.
Prior to deciding a platform you must be clear with the requirements. For example, how many product lines and product categories will the website have? What payment gateway will be used? (i.e. Authorize, Paypal etc). Will there be fixed shipping, or shipping based on location and weight? Such decisions will influence the system needed when developing a website as well as the cost. It must also be noted that e-Commerce web sites demand a lot more attention than a standard web site. For example fulfilling orders, returns, addition of products, or updating prices.
We are able to cater for a range of website projects. Read more at our prospective website clients webpage.
We have also put together a diverse range of web development tutorials and articles on our blog.
More details on Web Design
In the event that you're looking for a new website or revamp to an existing small business website, you've then come to the right place. Notably at Visualwebz we totally understand business owners and the website benefits you'd be looking for. In addition, we understand that being website owner you will want to see immediate results. Further more, we can help your website reach an international, national or local customer base. Besides, we know how to get your customers to you. Of course, small business websites have been our specialty since 2008!
In particular, our website developers specialize in delivering the best websites and nothing more. More significantly, our qualifications and experience allow us to deliver clear and concise solutions. As a matter of fact, we will keep you in the loop during the whole web development process. Immediately after the launch or your website  we will work with you in improving your online presence. For example, our SEO specialists will help drive traffic to your website. With this in mind. Visualwebz is the ideal firm to hire for your next project. In fact, we will also take care of your web security - remember you will need to secure your website from hackers. Similarly other web design services we offer include website maintenance, support, and website testing.
Additional resources that may be of interest include: Web Trends 2017 | Computer Science | Get in touch call us at 425.336.0069 - Contact us today.