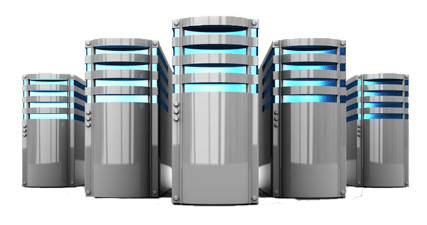 Web hosting has allowed individuals and small business's the capability to create a website for customers and consumers without having to pay the high entry cost of having their own server. It also allows these entities to not have to worry about maintaining these servers and instead focus on other tasks. The technology behind web hosting is deceptively simple, and a lot more goes into it than an initial glace will provide. The actual use of web hosting however, has been largely been simplified by the many web hosting providers.
Defining Web Hosting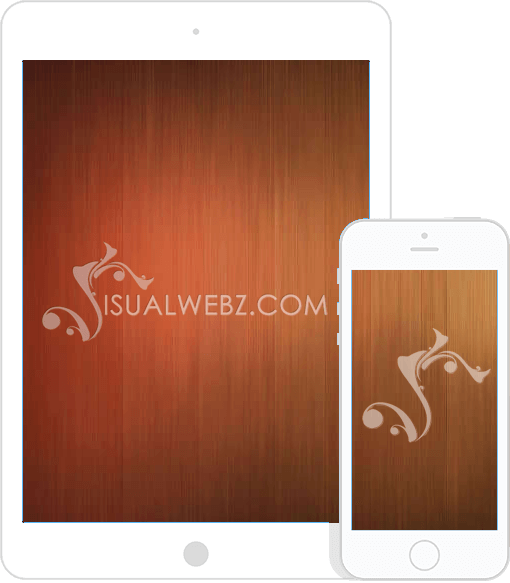 Web hosting is the process of a person, business, or organization allowing another person, business or organization to use their
technology facilities in order to post a website on the internet. The web host is a business that allows others to store their web pages on the businesses' computers in order for others to be able to see them via the internet. Since web hosting is a business, fees are charged in exchange for the technology services provided. In this case, the technology services provided are the use and maintenance of expensive programs and equipment called servers.
A computer program is a list of instructions that accomplishes a task when requested by the computer's central processing unit. The
server program on a computer offers services to other programs; this can be done on the same computer or on others. Often times, the computer with the server program is called a server even though it is capable of completing other tasks, like ordinary computers. The internet uses web servers, which are computer programs designed to transfer specific data files from a media storage device to another computer that requested the specified files. This process is based on the client/server model.
The client/server model is a four-part process. First, the client sends requests for data files, such as html pages, images, or videos, to the server. Second, the server receives the request and processes it. Next, the data files requested are sent to the client. Lastly, the client receives the requested data files and is able to use them. With regards to the internet, the web browsing software that a computer uses is the client.
History of Web Hosting
Web hosting started in 1991 along with the popularization of the internet. The impact on business, information sharing, and the communications industry was tremendous. With the creation of webpages, the commercial value of the Internet was immediately evident. A new business era was started. The practice of conducting business on the internet, also call electronic commerce or e-commerce, has since become the norm. This gave rise to the web hosting industry. The ease of use and security provided by these web hosting companies is highly valuable to businesses and individuals seeking to reach beyond their local shop or town (Schoolfield, 2013).
Early on in the advent of the Internet, only large companies could afford to own and maintain the servers required for web hosting, and many of the early web hosting companies rented these servers for their business. However, as time progressed these web hosting companies were able to acquire their own servers and the business began to grow exponentially. The result, now anyone with access to the internet has the ability to own and share their own webpage (Schoolfield, 2013).
At first, the costs of owning and sharing a web site was prohibitively expensive. Only large companies could really afford it. Over time, the price has gradually lowered. This is for many different reasons. The servers have become cheaper and easier to maintain, competition between companies has driven down prices, and the extreme increase in demand has seen an explosion of web hosting services available to the public (Schoolfield, 2013).
This increase in competition has also helped the industry to improve. The different companies are continually coming up with new services and options for consumers to try and stay ahead of the completion. The industry in now worth billions of dollars, and in continuing to grow at an astonishing rate (Schoolfield, 2013).
How to Utilize Web Hosting
One of the primary reasons that web hosting has become so popular, is how easy it has become to use. Not only do people no longer have to worry about maintaining the physical server, but the online web hosting companies have streamlined the process for consumers. Web hosting sites such as eHost and Hostclear, make it easy to edit and add additional capabilities to a webpage. For simple or temporary websites, free web hosting is available, however there is usually very limited technical support provided from the hosts, and there is often advertising posted on the consumer's website. For more professional and permanent websites, there are more options. Consumers can add different capabilities, such as photo galleries, e-commerce options for better security and simplified transactions, email forwarding to allow the consumers to keep track of website traffic and their customer's needs, and much more ("Web Hosting Tutorial," n.d.).
One of the hardest parts of using a web hosting service, is just deciding on exactly which host to use. It can be a daunting task, as a simple internet search will come up with hundreds of different options. The key is to ensure knowledge of what requirements need to be met before looking for a host. Once a consumer knows what they need they can then begin comparing consumer reviews and pricing options for the hosts that meet those needs ("Web Hosting Tutorial," n.d.).
Some of the things that a consumer should familiarize themselves with before looking at web hosting services are listed below. This is an important step, as many web hosting services don't offer some essential tools, but rather rely on advertising and cheaper pricing to attract customers ("Web Hosting Tutorial," n.d.).
Web Hosting Tips
Ability to FTP– This will allow update and modification of files and website content, and should be available through your hosting provider.
Space Requirements – The amount of space required for your site will vary with the size of your site. Consideration needs to be given for its current size and for the size you should anticipate for future growth.
Flexibility in File Sizes and Types – There are some hosts who apply restrictions on the types and sizes of files that can be uploaded to their servers. Usually these restrictions are placed on non-business users by certain hosts. For your business website, flexibility in the use of file types and sizes are mandatory so these limitations by web hosts should be avoided completely.
Server Side Scripting – This technology is important to a business and allows it to produce counters, polls, forms and mailing list controls, all of which makes a website interactive. These features are available from many hosts for the need of businesses.
Bandwidth Requirements– This is an extremely essential requirement that must be accurately calculated. Without the correct bandwidth your site's reliability is compromised and users will not be able to access the site or their access may be slow.
Reliability and Speed – Your business website is as successful as the host is reliable. One of the most valuable options that can be offered by a host is an uptime guarantee of at least 99%. Without this the business customers will lose credibility in the business and may become frustrated with slowness and any inability to access the site.
Technical Support – 24/7 technical support that is efficient, responsive and effective should be available from the host. This is critical also to maintain the site's integrity.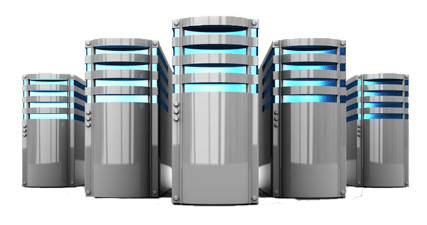 After finding a host that meets ones needs, the consumer must create a domain name. Every website needs one, and websites hosted by third parties are no exception. After the domain is created, the actual web site must be built. Web hosts are not responsible for creating a website, they only provide the service of hosting the site on their servers and pushing them to the internet. While they do offer many services in the management of the site. The consumer must still create it himself or higher a web designer to create one ("Web Hosting Tutorial," n.d.).
Without web hosting, the internet would not be what it is today. It allows the affordable and quick creation of websites on which the world wide web is built. Web hosting is a constantly evolving tool that has helped, and will continue to help, individuals and businesses that want and easy and affordable way to share a website.
References
All About Cookies staff. About Your Web Browser. All About Cookies. Retrieved from  http://www.allaboutcookies.org/browsers/
Rouse, M. (2014). Definition Server. WhatIs.com. Retrieved from   http://whatis.techtarget.com/definition/server/
Schoolfield, S. (2013). A Full and Interesting History of Web Hosting. ITX Design. Retrieved      from https://itxdesign.com/a-full-and-interesting-history-of-web-hosting/
Website staff. What is Web Hosting?. Website, 2016. Retrieved from  https://www.website.com/beginnerguide/webhosting/6/1/what-is-web-hosting?.ws/
Web Hosting Tutorial. SiteGround. Retrieved from https://www.siteground.com/tutorials/webhosting/choose_webhost.htm/
If your just ready to get started? Following are the steps required to initiate a website project:
More details on Web Design
In the event that you're looking for a new website or revamp to an existing small business website, you've then come to the right place. Notably at Visualwebz we totally understand business owners and the website benefits you'd be looking for. In addition, we understand that being website owner you will want to see immediate results. Further more, we can help your website reach an international, national or local customer base. Besides, we know how to get your customers to you. Of course, small business websites have been our specialty since 2008!
In particular, our website developers specialize in delivering the best websites and nothing more. More significantly, our qualifications and experience allow us to deliver clear and concise solutions. As a matter of fact, we will keep you in the loop during the whole web development process. Immediately after the launch or your website  we will work with you in improving your online presence. For example, our SEO specialists will help drive traffic to your website. With this in mind. Visualwebz is the ideal firm to hire for your next project. In fact, we will also take care of your web security - remember you will need to secure your website from hackers. Similarly other web design services we offer include website maintenance, support, and website testing.
Additional resources that may be of interest include: Web Trends 2017 | Computer Science | Get in touch call us at 425.336.0069 - Contact us today.