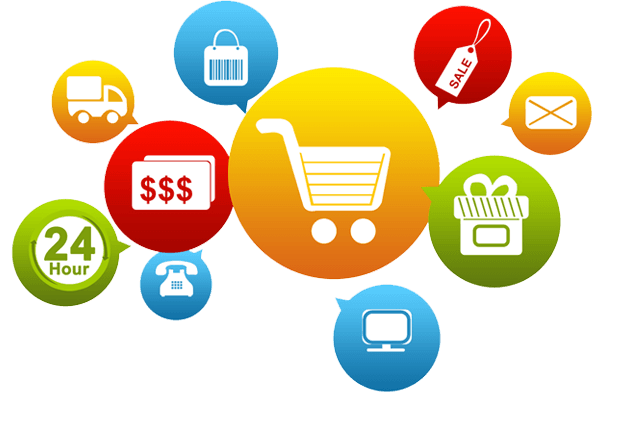 E-Commerce Websites
E-Commerce websites allow electronic commerce to take place. It is simply any type of business or commercial transaction, which involves the transfer of information through the Internet. It mainly revolves around buying and selling products online, both physical as well as digital (i.e. memberships, digital media such as eBooks).
E-Commerce Websites include online shopping, electronic payments, online auctions, Internet banking and online ticketing.
E-Commerce Websites are no doubt every where. There are numerous ways of setting up shopping carts and E-Commerce websites, and having a payment system that fits any small business needs can also be a challenge. PayPal and Authorize.net are a few of many transaction gateways available.
With many payment methods available, here are some key factors between PayPal and Authorize.net:
PayPal: Third Party Processor Account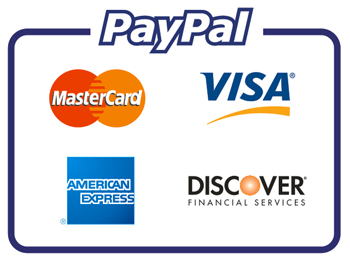 It's easy to use for both clients and vendors. With a quick set-up, you can have PayPal link to either your credit or debit card or directly to your bank account.
The integration can be as simple or slightly complex depending on the type of website, and e-commerce website you will have.
PayPal is trustworthy and secure and recognized by most customers purchasing via any website. Also, many major retailers, including eBay, use PayPal to transfer funds between users.
PayPal does have the option of being integrated into any website, so that customers are not driven away from your website when processing a payment – they will stay within your site.
PayPal's monthly fee for third party processors is $30. While there's no set up fee, there is a $0.30 transaction fee. There is also a low percentage surcharge of payments.
 Authorize.net: Merchant Account
Authorize.net allows you to accept credit cards as well as electronic check orders.
Authorize.net does not drive clients away from your site when they're processing a payment – they will stay within your site.
With Authorize.net you have more control over the account and can handle a higher volume of sales.
Authorize.net has a monthly fee of $42.95 – $57.95 for a merchant account, with a $99 one-time set up fee. There's also a $0.35 transaction fee.
e-Commerce / Shopping Carts
WooCommerce:  

www.woothemes.com

 – A free user friendly plugin that integrates well with PayPal, and the likes of Quick Books.
iTheme Exchange: 

ithemes.com/exchange

 – A WordPress plugin for selling products on a WordPress based website.
Shopify:  

shopify.com

 – Secure Shopping Cart System with a PayPal integration
Volusion: 

volusion.com

– All in one shopping cart system.
Check out the e-commerce websites developed by us!
Now that you know the distinct benefits of each payment method, you can decide which method would be best for your business! If you are still unsure you can contact Visualwebz.com or call us to better understand and decide the types of online payment method or the type of e-Commerce Website you may be looking for?