Seattle Web Design Blog
Read about the latest Web Design Strategies as well as technologies posted in Seattle Web Design Blog.
Seattle Web Design Blog section has numerous articles, research materials submitted for use by customers and the web design/development community. Topics include SEO, Web Design, Website Development, Graphics, Animation and more. If you would like to see a specific topic posted in "Seattle Web Design Blog" then email us at sales@visualwebz.com. Don't forget to include "Seattle Web Design Blog" in the subject.
Visualwebz Blog
Stay upto date with our most recent articles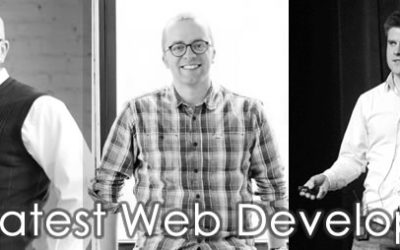 Greatest Web Developers Of course, greatest web developers are not easy to come by and identify, but I think we have them! William Beachy, Ethan Marcotte, and equally Dave Shea can be recognized as one of the greatest web developers. Explore any genre of art and...
read more
Articles/research blogs provided by Seattle web design blog this year... and so far...
More details on Web Design
In the event that you're looking for a new website or revamp to an existing small business website, you've then come to the right place. Notably at Visualwebz we totally understand business owners and the website benefits you'd be looking for. In addition, we understand that being website owner you will want to see immediate results. Further more, we can help your website reach an international, national or local customer base. Besides, we know how to get your customers to you. Of course, small business websites have been our specialty since 2008!
In particular, our website developers specialize in delivering the best websites and nothing more. More significantly, our qualifications and experience allow us to deliver clear and concise solutions. As a matter of fact, we will keep you in the loop during the whole web development process. Immediately after the launch or your website  we will work with you in improving your online presence. For example, our SEO specialists will help drive traffic to your website. With this in mind. Visualwebz is the ideal firm to hire for your next project. In fact, we will also take care of your web security - remember you will need to secure your website from hackers. Similarly other web design services we offer include website maintenance, support, and website testing.
Additional resources that may be of interest include: Web Trends 2017 | Computer Science | Get in touch call us at 425.336.0069 - Contact us today.
Would you like us to write about any particular topic and post it on our Seattle Web Design Blog?
Email us a topic at sales@visualwebz.com and we will try our best to research that area and post it in Seattle Web Design Blog. When emailing please ensure that the subject line is "Seattle Web Design Blog".
We look forward to providing you more quality content in our Seattle web design blog section