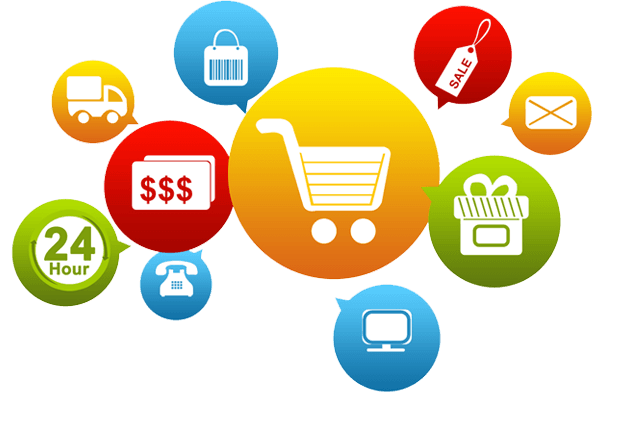 E-Commerce Websites
E-Commerce websites allow electronic commerce to take place. It is simply any type of business or commercial transaction, which involves the transfer of information through the Internet. It mainly revolves around buying and selling products online, both physical as well as digital (i.e. memberships, digital media such as eBooks).
E-Commerce Websites
E-Commerce websites designs are becoming the norm for businesses that want to be able to carry out online transactions. Many small business websites will no doubt need websites developed on e-commerce platforms. There are numerous website solutions when setting up shopping carts and E-Commerce websites. Having a payment system that fits a business needs can be a challenge, but rest assured we fully understand how it will fit with your overall systems. PayPal, Stripe, and Authorize.net are a few of the many transaction gateways available. At Visualwebz – Seattle Website Design we have the expertise and understanding in such web technologies. If you have a simple HTML website and looking to expand, or looking to revamp your existing e-commerce website, we can help! The benefits incurred by updating a small business website can be huge. Consequently, the number of visitors to your website on mobile devices will increase. Hence, why we ensure all websites are responsive and render correctly on multiple platforms. Furthermore we maintain and update  existing website, be it a simple update or issues with a responsive websites not appearing correctly on web browsers. In short we will work from selecting the best web hosting package, through to development, website testing, deployment, and maintenance.
Online shopping, electronic payments, online auctions, Internet banking and online ticketing all fall under e-commerce websites.
With many payment methods available, here are some key factors between PayPal and Authorize.net, just remember e-Commerce websites have many options ranging from integration and shipping.
PayPal: Third Party Processor Account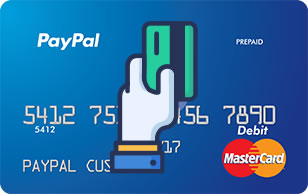 PayPal is fairly easy to use for both clients and vendors. With a quick set-up, you can have PayPal link to either your credit or debit card or directly to your bank account.
Website payment and the integration can be simple or complex depending on the type of website being built. An interactive website, with many features, will require more customization than a standard website.
This gateway is trustworthy and secure and recognized by most customers purchasing via any website. Also, many major retailers, including eBay, use this gateway to transfer funds between users.
PayPal has the option of being integrated into any website so that customers are not driven away from your website when processing a payment and will stay on your website.
Monthly fee for third-party processors is about $30. While there's no setup fee, there is a $0.30 transaction fee. There is also a low percentage surcharge on payments.
Stripe is another payment gateway to look into.
 Authorize.net: Merchant Account
Authorize.net allows you to accept credit cards as well as electronic check orders.
AuthorizeNet does not drive clients away from your site when they're processing a payment – they will stay within your site.
With Authorize.net you have more control over the account and can handle a higher volume of sales.
This gateway like any other has a monthly fee of $42.95 – $57.95 for a merchant account, with a $99 one-time set up fee. There's also a $0.35 transaction fee.
e-Commerce / Shopping Carts
WooCommerce:  

www.woothemes.com

 – A WordPress plugin that integrates well with PayPal, and the likes of Quick Books. Learn more about Seattle WordPress Website Design, we specialize in WordPress and WooCommerce integration.
iTheme Exchange: 

ithemes.com/exchange

 – Another WordPress plugin for selling products on a WordPress based website.
Shopify:  

shopify.com

 – Secure Shopping Cart System with a PayPal integration. Shopify does require services including web hosting from Shopify.
Volusion: 

volusion.com

– All in one shopping cart system.
It can be overwhelming when deciding on the right e-commerce website solution for your business. Iif this is the case we have put together some resources you may want to read at web design 101.
Now that you know the distinct benefits of each payment method, you can decide which method would be best for your business! If you are still unsure you can contact Visualwebz.com or call us. Ultimately, we will work with your and help you pick the best e-commerce websites solution. We have the experience and understanding how to cater specific e-commerce platforms for many industries. We firmly believe that we have master the science behind web design and totally understand the development of e-commerce websites as well as search engine optimization for such platforms.
More details on Web Design
In the event that you're looking for a new website or revamp to an existing small business website, you've then come to the right place. Notably at Visualwebz we totally understand business owners and the website benefits you'd be looking for. In addition, we understand that being website owner you will want to see immediate results. Further more, we can help your website reach an international, national or local customer base. Besides, we know how to get your customers to you. Of course, small business websites have been our specialty since 2008!
In particular, our website developers specialize in delivering the best websites and nothing more. More significantly, our qualifications and experience allow us to deliver clear and concise solutions. As a matter of fact, we will keep you in the loop during the whole web development process. Immediately after the launch or your website  we will work with you in improving your online presence. For example, our SEO specialists will help drive traffic to your website. With this in mind. Visualwebz is the ideal firm to hire for your next project. In fact, we will also take care of your web security - remember you will need to secure your website from hackers. Similarly other web design services we offer include website maintenance, support, and website testing.
Additional resources that may be of interest include: Web Trends 2017 | Computer Science | Get in touch call us at 425.336.0069 - Contact us today.
Website Design - Call (425).336.0069