Animation! will bring life to your website! Be it an animating logo or some thing far more complex.
Animation requires a great deal of planning just like any other project. We can create animating logo's, animating products and/or services. We also specialize in 3D graphic work.
Animation & Graphics
Animation is one of many Visualwebz specializes in, our team offers high level solutions , website services, and proficiency in the most powerful graphical software used in the industry. We  can deliver numerous website design services as well as visual content that will hold up in any resolution, from standard definition all the way beyond.  Whatever the parameters of your project, from a standard web based animation to a high end video animation. Visualwebz.com can take your vision to the next level.
Animating graphics is another asset we can proudly boast about and emphasize in, from a wide variety of printed materials including logos, package design, brochures, advertisements, annual reports, catalogs, direct mail campaigns, and posters, we also re-touch photo's that require a new breadth of life.
A summary of our website development and graphical services are, but not limited to:
Following are examples of brochure designs: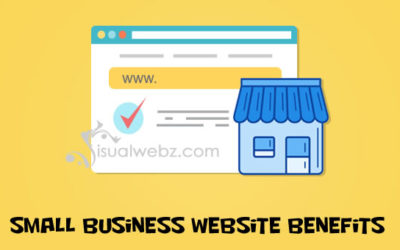 Small Business Website Benefits Small Business website benefits outweigh the cost  uncured in having an online presence. Hence the question, would you benefit from having an online site? There are many questions and many answers. During your time on the site you'll...
More details on Web Design
In the event that you're looking for a new website or revamp to an existing small business website, you've then come to the right place. Notably at Visualwebz we totally understand business owners and the website benefits you'd be looking for. In addition, we understand that being website owner you will want to see immediate results. Further more, we can help your website reach an international, national or local customer base. Besides, we know how to get your customers to you. Of course, small business websites have been our specialty since 2008!
In particular, our website developers specialize in delivering the best websites and nothing more. More significantly, our qualifications and experience allow us to deliver clear and concise solutions. As a matter of fact, we will keep you in the loop during the whole web development process. Immediately after the launch or your website  we will work with you in improving your online presence. For example, our SEO specialists will help drive traffic to your website. With this in mind. Visualwebz is the ideal firm to hire for your next project. In fact, we will also take care of your web security - remember you will need to secure your website from hackers. Similarly other web design services we offer include website maintenance, support, and website testing.
Additional resources that may be of interest include: Web Trends 2017 | Computer Science | Get in touch call us at 425.336.0069 - Contact us today.
Website Design - Call (425).336.0069