Animation! will bring life to your website! Be it an animating logo or some thing far more complex.
Animation requires a great deal of planning just like any other project. We can create animating logo's, animating products and/or services. We also specialize in 3D graphic work.
Animation & Graphics
Animation is one of many Visualwebz expertise, our team offers high level solutions , website services, and proficiency in the most powerful graphical software used in the industry. We  can deliver numerous website design services as well as visual content that will hold up in any resolution, from standard definition all the way beyond.  Whatever the parameters of your project, from a standard web based animation to a high end video animation. Visualwebz.com can provide the high-quality graphics to take your vision to the next level.
Animating graphics is another asset we can proudly boast about and emphasize in, from a wide variety of printed materials including logos, package design, brochures, advertisements, annual reports, catalogs, direct mail campaigns, and posters, we also re-touch photo's that require a new breadth of life.
A summary of our website development and graphical services are, but not limited to:
Small Business websites animation
Business card design
Poster design
Promotional graphics
Business presentations
Photo Touch Ups
Animating Logo's as part of any web design project.
Services and Products presented via animation
Assistance with web hosting is also provided.
Following are examples of brochure designs: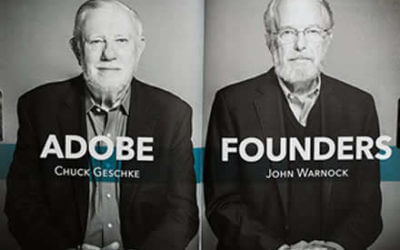 History of Adobe History of Adobe can be traced back as far as the late 70's! Adobe Systems Incorporated has produced products that are used in a variety of ways. This company has created many applications that make creating, editing, designing, and digitizing...